AMD readies three Athlon II X4 processors in FM2 packaging
AMD readies three Athlon X4 chips for Socket FM2, Athlon brand lives on.
Published Fri, Jul 27 2012 10:32 AM CDT
|
Updated Tue, Nov 3 2020 12:27 PM CST
Athlon chips just won't die. While originally the top of the market, AMD changed the name usage to be used in conjunction with budget parts with the introduction of the Phenom parts. Even when Llano came out, the Athlon's got an upgrade into the FM1 socket and are basically the same, minus the on-board GPU.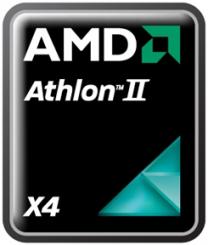 And know we can say that the Athlon processor will continue to live on, even after AMD transitions to the FM2 socket. AMD is planning three new Athlon chips for the socket, and while we know only the most basic details, the main takeaway from this is that the Athlon brand will continue to live on for another day.
The three new chip models are the Athlon II X4 730, 740 and 750K. Athlon II X4 730 and 740 are 65 Watt processors and operate at 2.8 GHz and 3.2 GHz. The 750K is a 100 Watt product and should have an unlocked multiplier, due to it being a K processor. They will all be quad cores with 4MB L2 cache and will be based upon Piledriver.
There's not much more to report other than they will likely feature TurboCore, though frequencies are unknown, and the on-board GPU is likely to again be disbaled.
Related Tags