Dropbox says goodbye to public folders, directs users to quick-link feature
Dropbox updates the mobile and Web version of its software. Goodbye public folders.
Published Jun 15, 2012 2:32 PM CDT
|
Updated Wed, Jul 27 2022 3:42 AM CDT
1 minute & 20 seconds read time
Dropbox today issues a couple of updates the the mobile and Web version of its software. Dropbox has found itself in competition with the newly released Google Drive and has still been adding customers. These latest changes are to help keep it competitive with the competition.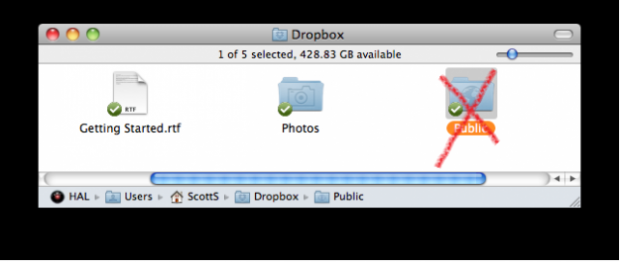 The biggest update is to the Web version. Dropbox has confirmed that they will no longer be supporting public folders. Dropbox posted on their forums about the change:
We wanted to let our developers know about an upcoming change to the Public folder for all user accounts. In April, we launched the ability to share any file or folder in your Dropbox with a simple link. This new sharing mechanism is a more generalized, scalable way to support many of the same use cases as the Public folder. After July 31, we will no longer create Public folders in any new Dropbox accounts. If your app depends on the Public folders, we recommend switching to the /shares API call. Public folders in existing accounts, however, will continue to function as before.
So, once August rolls around, users will no longer be able to create public folders to share files. Current public folders, however, will be unaffected by the change and will continue to be supported and work as they currently do. Other users who want to share files will have to use the new quick-link feature.
A quick look through the forums shows that most people are upset. Some power users had set up Dropbox as a server from their desktop. However, the reason behind the change is valid and needed. Quick-links are more scalable than public folders which is important due to Dropbox's 50+ million users.
Additionally, mobile users now have a way to get 3GB of free storage. Dropbox has updated the mobile app to be able to automatically sync photos and videos taken with your mobile camera and if users sign up, Dropbox will grant them an additional 3GB of free storage space.
Related Tags