Yahoo debuts Axis, a new way to search
Yahoo releases Axis, a new way to search which gets rid of the traditional search results page.
Published Thu, May 24 2012 1:28 PM CDT
|
Updated Tue, Nov 3 2020 12:28 PM CST
Yahoo is working hard to turn themselves around from the brink of ruin, and this new Axis search that they have released could just manage to do that. Axis is a new way of searching the web and focuses on getting rid of the search results page. Interested yet? I certainly was, so I investigated the story a bit further.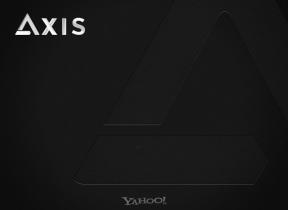 TechCrunch spoke with Yahoo's Director of Product Management Ethan Batraski: "No one's innovated on 'How do I get rid of the search results page altogether'", Batraski said. "That is what we want to do." And so that's what they did. The new way to search is via a plug in to Chrome, Internet Explorer, Safari, and Firefox. There is also an iOS app for this new search.
Once you type in your Yahoo credentials, a small black bar gets added to the bottom left of your browser window. Click inside the search bar and it expands to about 1/3 of your page. No longer do you have to leave the page you are on to do a search. It will probably take a bit of getting used to as I know I am in the habit of quickly Ctrl + T'ing a new window and punching in my query.
The now expanded window fills with thumbnails of the search results as opposed to the traditional links. Users can scroll through the results by dragging the mouse or by clicking on the arrows. The desktop is only half of the new product. The iOS is a browser itself along with being a new search engine. Since it is a browser, I don't see people leaving the stock browser in favor of it, so it takes a bit more effort to get used on iOS. Check it out for yourself at https://axis.yahoo.com.
Related Tags