Activision are promising "disruptive innovation" for COD: Black Ops 2
COD: Black Ops 2 to introduce "disruptive innovation", is pushing the boundaries "technologically, g.

Published Fri, May 4 2012 4:21 AM CDT
|
Updated Tue, Nov 3 2020 12:28 PM CST
Activision aren't letting themselves get kicked down by claims by EA that Call of Duty: Black Ops 2 looks like a "tired" game, where they've promised it will be "groundbreaking and visceral" and will feature "disruptive innovation".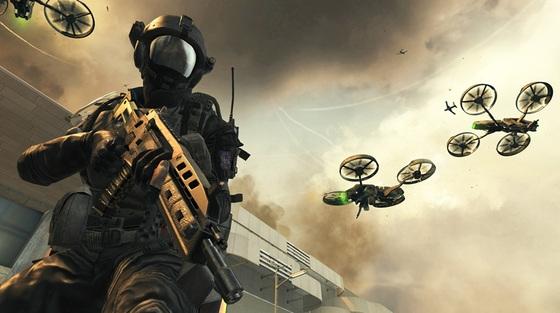 With both companies going head-to-head for the Christmas season sales, EA with their Medal of Honor: Warfighter launching weeks before COD:BLOPS 2, Activision is putting up a fight. Eric Hirshberg, CEO of Activision says:
Hands down, this is the most ambitious Call of Duty ever. We are bringing disruptive innovation to the franchise and we are doing it on several fronts. We're pushing the boundaries technologically, graphically, and from a narrative and gameplay perspective.
Activision are promising "an experience that Call of Duty fans have never seen before", where they also add that it is challenging assumptions in relation to the single player campaign and its multiple setting, where the multiplayer side of things will sport zombies and more ways to play. Activision tap their storyline, which is set to feature multiple branches and meaningful choices that will impact the narrative, which is something that will set it apart from the competition.
Did you notice this time, I talked about it before adding something? Because I really want to make this clear: Activision, don't come out and say that you're pushing the "boundaries technologically, graphically", when you clearly, are not. Have you not compared a DirectX 9 game to a DirectX 11 game like Battlefield 3? If you can show me how you're pushing graphic and technology boundaries, versus the competition (Crysis 2/3, Battlefield 3, etc) then feel free to shoot me an e-mail. I'd love to discuss this.
Related Tags