Google rolls out a new design for its campus bike
Google updates the design of its GBikes.
Published
1 minute & 6 seconds read time
Everyone likes working for Google because of the atmosphere around the campus. One of the neat things at the Google Campus in Mountain View, California is the bikes that are scattered around to facilitate easier moving between campus buildings. Last fall, it became time to replace the bikes and the company knew exactly where to go.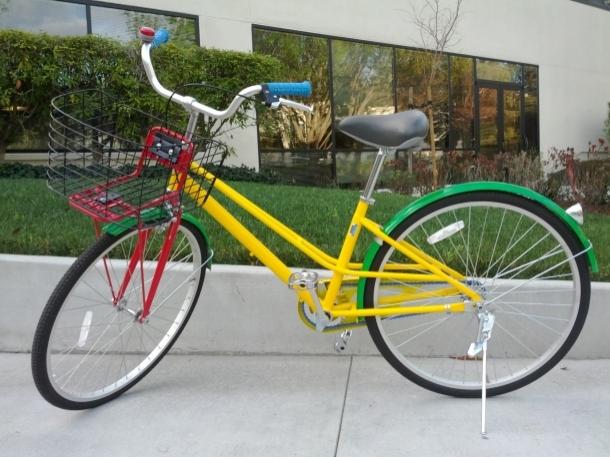 The company turned to its engineers by launching a competition among employees to redesign the 2-year-old fleet of bikes that currently existed. "We've got an entrepreneurial and innovative culture," said Brendon Harrington, Google's transportation operations manager. "We said, 'You tell us what you think is a cool design.'"
There was only 4 design criteria that had to be met by the design. First, it had to be easy to produce. Second, it needed to be affordable. Third, it had to be comfortable and secure. Fourth, the bike had to be Googley, using novel components, structure, and appearance. In response, Google received about 36 entries.
Entries ranged from a BMX-style bike to a modern take on the old Penny-farthing high-wheel bike. Google ended up going with something conservative: a beach cruiser with coaster brakes and hand brakes. It also sports a basket and bell and fenders to keep the spray off of riders' backs during wet weather. It also has a cover over the chain to protect clothing from grease.
"We love the GBikes -- especially the Googley colors -- but have also heard from many Googlers about things they wish were different," Fork said. Fork was one of the 4-person team that won the competition. "Our design motto was 'Build a user-friendly, safe and reliable, low-maintenance new GBike.'"
Related Tags