TweakTown and OCZ Technology would like to thank the more than 8,000 Battlefield 3 players that participated in our first ever game server contest. You guy and gals played your hearts out for hours trying to win one of the three prizes generously offered by OCZ Technology.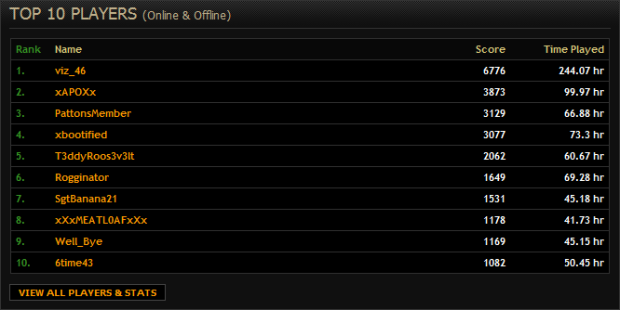 And the winners are...
Third Place: PattonsMember with a score of 3129 points over a 66.88 hour period.
Second Place: xAPOXx with a score of 3873 points and just under 100 hours of playing time.
First Place: viz_46 with an amazing score of 6776 and an even more incredible 244 hours played!
Many of us at TweakTown watch the final day battle unfold for third place. xbootified was in third place all the way up to just two hours remaining in the contest. His eventual 4th place score was 3077, just 52 point behind PattonsMember. All month all of our contestant played with respect and a great time was had by all.
Once again thank you everyone for coming to play with TweakTown on our server and TweakTown would like to thank OCZ for their participation as well.