RumorTT: Google Drive coming with 5GB of free storage
Rumor: Google Drive will provide 5GB of free space when it launches.
Published Fri, Mar 30 2012 10:30 AM CDT
|
Updated Tue, Nov 3 2020 12:29 PM CST
Some more details regarding the rumored soon to be launching Google Drive platform. As with all rumors, until it is officially announced, take all of this with a grain of sand. I do, however, feel that this is a pretty solid rumor. A screenshot, pictured below, has been leaked and it details a few interesting things.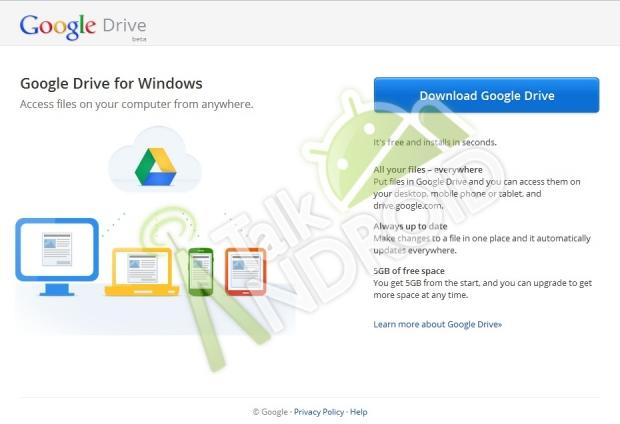 First, the screenshot indicates that the service should be launching with 5GB of free storage. This rivals the 2GB provided by other services such as Dropbox because they often give more storage for referrals and other social activities. Google's tagline is: "All your files - everywhere." Google says "Put files in Google Drive and you can access them on your desktop, mobile phone or tablet, and drive.google.com."
It is said that the Android App will allow you to edit your documents right in the App. Google warns that this may increase your data usage:
Editing documents in the Google Drive Android app requires ongoing syncs to update your documents, which can increase your bandwidth usage. Keep this in mind if you have a limited data plan with your mobile provider.
Hopefully this service will launch in April as detailed by the last rumor posted claimed. It's unclear whether Drive will replace Docs since they seem to have the same functionality, or if they will coexist peacefully.
Related Tags