iPhone password cracking easier than you think
iPhone and Android pin codes are easily brute-forced by a Swedish security firm.
Published Wed, Mar 28 2012 11:28 AM CDT
|
Updated Tue, Nov 3 2020 12:29 PM CST
A report was released last fall that claimed using a single repeating digit was a stronger pin code for your iPhone than using unique digits. All bets are off, however, when you are dealing with Micro Systemation, a Swedish security firm that helps police and military around the world crack digital security systems.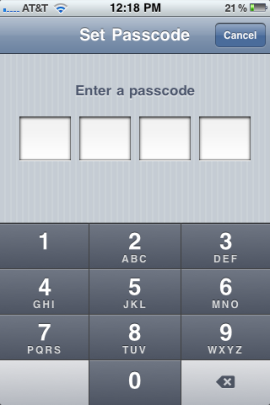 Just last week, the company released a video showing just how simple it is to crack an iPhone or Android device that is password protected. The video, which you can see below, documents a process where the company spokesperson uses an application called XRY and accesses the contents of the mobile phone in less than two minutes.
Immediately, all user information becomes available. This information includes GPS location, call history, contacts, and messages. The software doesn't use a flaw put there by the manufacturer. Instead it uses a brute-force method to try all of the combinations to guess the correct password. It's more akin to jailbreaking than hacking.
"Every week a new phone comes out with a different operating system and we have to reverse engineer them," Micro Systemation marketing director Mike Dickinson told Forbes. "We're constantly chasing the market." The easiest way to make your phone more secure and less susceptible to this is to use a longer password. The longer the password, the longer it takes to guess.
Related Tags