FaceBook data study shows patterns in relationship patterns
A new study has been released based upon FaceBook's data regarding changes in relationships.
Published Fri, Mar 23 2012 4:29 PM CDT
|
Updated Tue, Nov 3 2020 12:29 PM CST
The FaceBook Data Team has published an interesting new study based upon U.S. Facebook data from 2010 and 2011. The data concerns the changes in relationship status and the trends associated with them. Some of the trends and results of the study are obvious, such as February 14th being the highest gain in new relationships, but there are less obvious results, such as the trends for the most common break up day. The best part? This data is separated into 3 distinct age groups.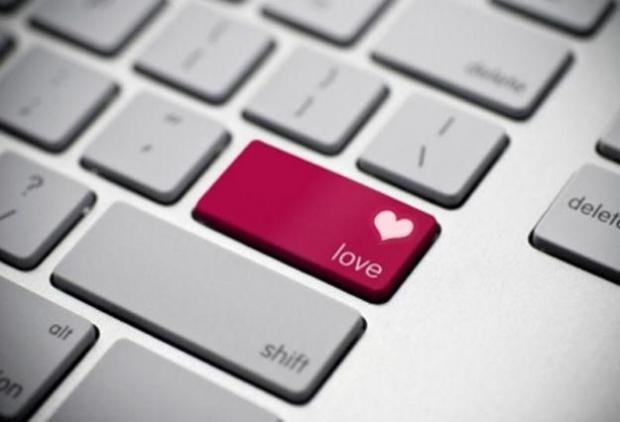 Today, being Friday (in the US at least), is the most common day for breakups for people older than 25, so be on the watch for a breakup. But if you're single, don't fret, because Monday is the statistically highest day for new relationships. For people under 25, Thursday is the highest day for breakups, probably because they want to be able to go out Friday night and party.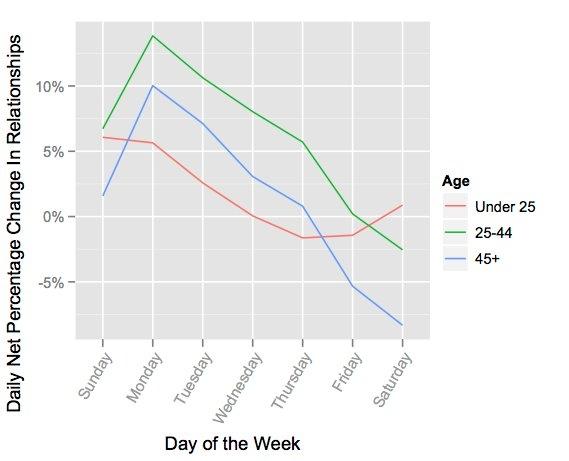 In addition to the statistics about the days of the weeks, the data shows trends over the entire year. Summer is particularly bad for relationships, whereas winter appears to be generally positive. The most interesting part of the yearly trends is that they are very similar over all the age groups, whereas the weekly trend shows a difference. And lastly, its curious, to me at least, that December 25th is the second highest day of the year for new relationships.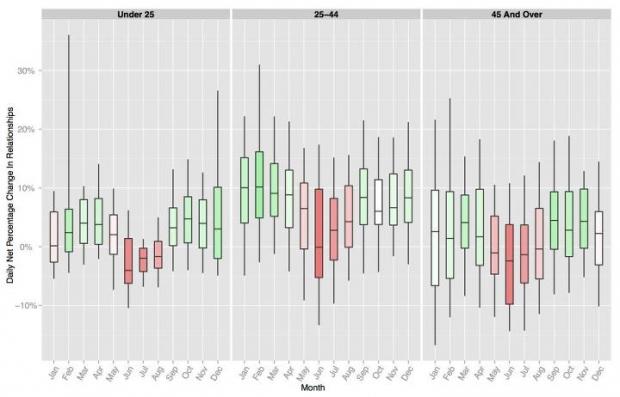 A last interesting observation: April 1st (April Fools Day) is the 5th highest day for new relationships, and April 2nd the most extreme day for relationship losses (11%).
Related Tags