Dell looks to a late-2012 launch for consumer tablets
Dell will release consumer tablets, late-2012, says it is being patient.

Published Thu, Jan 12 2012 1:23 AM CST
|
Updated Tue, Nov 3 2020 12:30 PM CST
CES 2012: Dell have plans to launch their first consumer tablet late this year, where it will face not only strong competition, but will go head-to-head with releases between now and then, too. With Apple and Samsung playing the David and Goliath battle in the consumer tablet market, how can Dell do something different to make customers not just want, but need their tablet.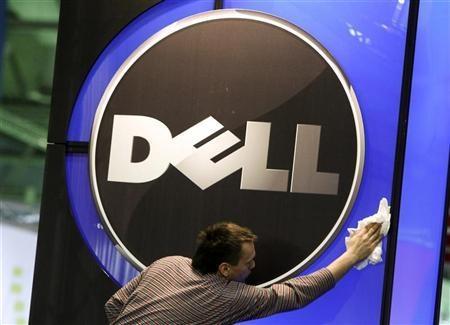 Dell have had a successful lead in the boxed PC/notebook build-to-order market, but even now, they face slim profits and a market that doesn't quite want desktops or notebooks, as much, anymore. The enterprise-focused Streak tablet from Dell was just a test, and now they want some of that consumer tablet pie.
Chief Commercial Officer, Steve Felice, said at CES this week:
We have been taking our time. The general failure of everyone that's tried to introduce a tablet outside of Apple. You will see us enter this market in a bigger way toward the end of the year. So we are not really deemphasizing it, we are really being very careful how we enter it. When you are talking about PC, people are more focused on the hardware itself. When you are talking about the tablet or the smartphone, people are interested in the overall environment its operating in. As we have matured in this, we are spending a lot more time in the overall ecosystem.
Felice did state that they might adopt either Android or Windows 8, but haven't guaranteed on one or the other, or both, yet. Felice did say he liked the feel of Microsoft's touch-enabled operating system, which could be here on time for Dell to launch a product on. Felice added:
There hasn't been a lot of advancement and it's given Microsoft a good window to come into the market with Windows 8. I like the touch Windows 8 feature. We like Windows 8 but we continue to develop with Android as well. We are still going to be more choice-driven, based on the feedback we get from customers.
Personally, I think if Dell could release two products side-by-side, virtually the same in specs (maybe a quad-core Tegra 3 or similar) and have "Product X - Android", "Product X - Windows 8", it would be quite good. Sell them at identical prices, even if one requires less profits to be made than the other - and keep the options simple.
Two versions, in varying storage space (16/32/64GB, etc). Dell could be the one to watch out for this year.
Related Tags