CES 2012 - One of the most interesting stories to come from CES 2012 has to do with Mushkin. Mushkin is an old timer, been around this market for a long time. Remember who made the first PC-150 SDRAM? Yeah, now you get it. Well Mushkin has some new backing and they bring the two things needed to return a company to greatness, money and engineers.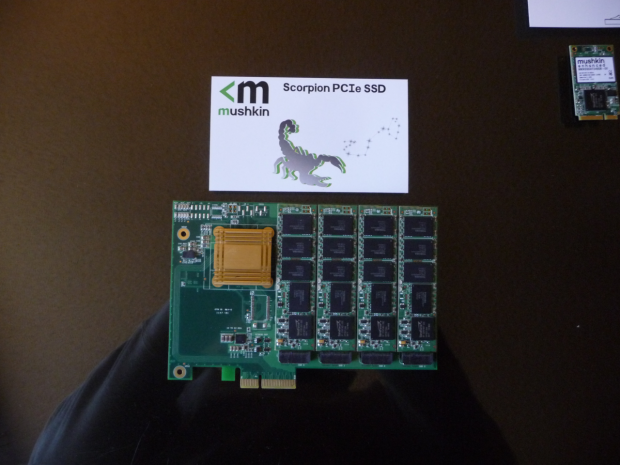 So how many engineers you might be wondering, let's just say enough to pull off a PCIe card with built in RAID on 2, 4 or 8 SSDs on board. All of the power requirements are handled by the main PCB and the SSDs are on daughter cards. The controller is different on all three cards but at this time they are Marvell based. Mushkin is looking at some of the new upcoming LSI controllers so nothing is set in stone at this time. Either way they go, look for this to compete on the high end enthusiast market and steer into some entry level enterprise systems.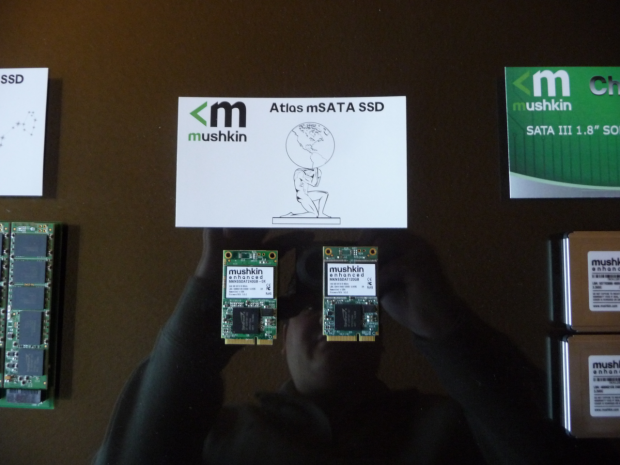 mSATA is about to take off and Mushkin is getting ready to dive right in as well. Here we see two modules, one with 25nm IMFT asynchronous flash the other with 24nm Toshiba Toggle flash. Mushkin is looking to hit both the entry level and those of us with a need for the highest speeds possible today.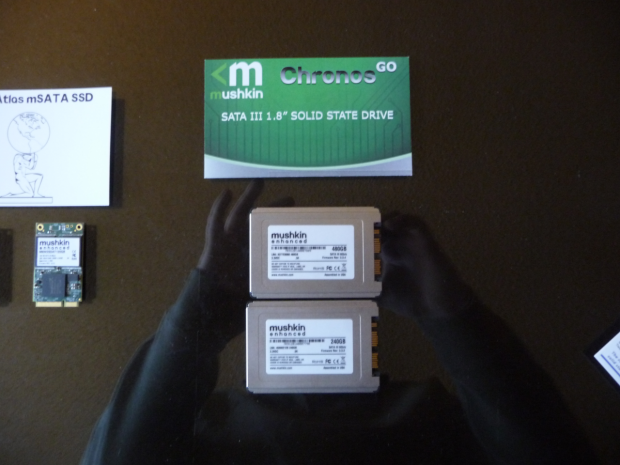 Finally we have 1.8" SSDs for the Ultrabook market. Mushkin crammed 512GB (480GB post overprovisioning) into this little drive. The other is a more budget friendly 240GB model but both will rock your Ultrabook just the same.