Battlefield 3: Back to Karkand gameplay and premiere trailer!
Battlefield 3: Back to Karkand - wow, wow, WOW.

Published Fri, Nov 4 2011 7:03 PM CDT
|
Updated Tue, Nov 3 2020 12:30 PM CST
If the TweakTown powers that be would allow me to do it, this post would simply say "Wow" followed by the trailer... but, we'll discuss it is a bit first. Battlefield 3 is obviously out and the first DLC Pack for it comes in the form of Back to Karkand. Back to Karkand features four of the most loved maps from Battlefield 2: Strike at Karkand, Sharqi Peninsula, Gulf of Oman and my personal favorite, Wake Island.
The expansion pack also sports new weapons, vehicles, persistence, and the return of the classic Conquest Assault. Better yet, those who pre-ordered will get Battlefield 3: Back to Karkand for free... yep, no extra charge. Those of you who didn't pre-order can purchase it on the same day for $14.99/1200 Microsoft Points.
The trailer is just awesome, I really wish the Battlefield 3 trailers were done in that way, it just looks... amazing. What I'd like to know is what is this "enhanced destruction" about, is it more than what we experience in Battlefield 3? If so, why? Is this something they'll switch on with an update to BF3? I hope so.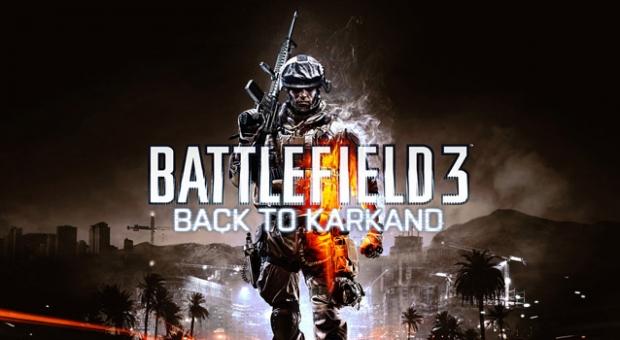 Related Tags