EB Games Expo 2011, Gold Coast, Australia wrap-up
Get the latest info from EB Games Expo, held on the Gold Coast in Australia.

Published Tue, Oct 18 2011 2:02 PM CDT
|
Updated Tue, Nov 3 2020 12:30 PM CST
While Australians have generally been jealous of the expos around the world such as E3 in the US and GamesCom in Europe, we now have had our taste of a Games Expo in the form of EB Game Expo 2011. Gaming is a huge deal these days, with the industry worth a crazy $74 billion, with the industry generating more incoming that Hollywood does making movies - if that's not big enough, I don't know what is!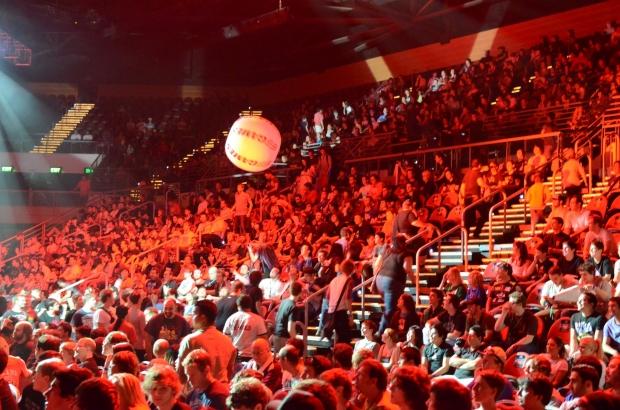 13,000 tickets were sold to EB Games Expo 2011, this was even before the event had started! The only way to get in after that was to line up at the door and see if you could try your luck there. Tickets were available to Australian gamers months before the event itself, with general admission tickets purchased online setting you back $29.95. VIP experience tickets were available (limited to 400 per session) at $99.95. The VIP tickets gave you access to the "VIP-only" lines to try out games.
Which FPS was more popular? Modern Warfare 3 or Battlefield 3? Well, if you guessed MW3, you were wrong. Activision's queue, while long (wrapping around their huge stand) was just no match for EA Games' queue for Battlefield 3. Another huge line was seen, which was for, of course, The Elder Scrolls V: Skyrim.
[img]2[/img]
EB held their EB Games EXPO on the Gold Coast over the weekend and we have a bunch of glorious pictures and thoughts on the event. EB chose to hook up with various big-name partners; 2K, Activision, Bethesda, Bluemouth, Capcom, Codemasters, Disney Interactive Studos, EA, inComm, Konami, Logitech, Mindscape, Namco Bandai, Nintendo, Parrot AR.Drone, Plantronics, PlayStation, PopCap, QVS, Razer, SEGA, Square Enix, THQ, Turtle Beach, Ubisoft, Warner Bros. and lastly, Xbox 360.
The event was crazy insane, with a bunch of yet-released games on show and playable. The type of games included Halo: Combat Anniversary, Batman: Arkham City, Saints Row the Third, Final Fantasy XIII-2, Sonic Generations, Uncharted 3: Drakes Deception, Mario Kart 7, Battlefield 3, Mass Effect 3 and many, many others. EB Games Expo 2011 didn't just have games on show, but it had hardware partners and other attractions to see, do and play with.
[img]3[/img]
First up there was EB Live, EB Live featured publishers and developers presenting a bunch of the hotter upcoming games, in a 2000 seat capacity arena. Absolutely insane and it made us feel like we were in gaming heaven. The first day of the "Daylight EB Live" timetable saw 3 events, split with PlayStation showing off PlayStation Vita from a game producers perspective, Namco Bandai Partners teasing the crowd with Final Fantasy XIII-2, Bethesda doing their best with Skyrim and then we had Session 2.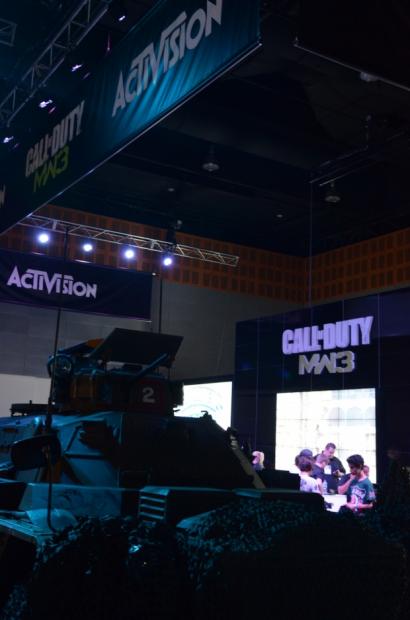 Session 2 had THQ showing off Saints Row the Third. There was a third "special presentation" with EA taking the stage to show off their FPS extraordinaire, Battlefield 3 which was presented by the DICE team and had a keynote by Peter Moore. There was a 2 hour or so break and then we flicked into another two EB Live sessions. This time, showing off the same stuff, but at different times. Finally, there was the Sunday session, which showed the same titles but in a different order. For those who missed out, there were multiple opportunities to see it all.
Next up we have the EB Arena Spectacular, which was a high-energy medley of the best Expo game content, explosive pyrotechnic flares and the Showtime FMX motorbike stunt team which was absolutely insane. Video games were catapulted onto a 30m wide screen via projector, which made it a see-it-to-believe-it event. There were three EB Arena Spectacular shows, which were just awesome. Would I ever get on a bike and do that? hahaha, No.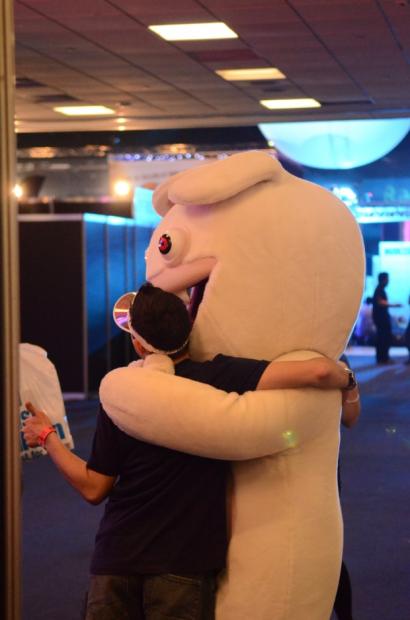 The final attraction was quite possibly the best, the World Cyber Games National Final. The WCG is the largest e-sports tournament and festival in the world and attracts over 1.5 million participants worldwide, from over 70 countries. It's also watched by over 9 million spectators worldwide, and the WCG is expected to increasingly prevalent on the Australian gamine scene.
Four games were played at the WGC National Final; League of Legends, Counterstrike 1.5, Starcraft II and FIFA 11. This is where EB Games Expo 2011 flexed its Australian-exclusivity muscle; being able to show off professional gamers duking it out for an invite to the WCG Finals that are being held in Korea in December. A big congratulations goes out to Muzza from Frenetic Array for beating Team Immunity's Mark Azzi in a nail-biting FIFA 11 match played on the huge EB Arena stage where literally hundreds of people watched.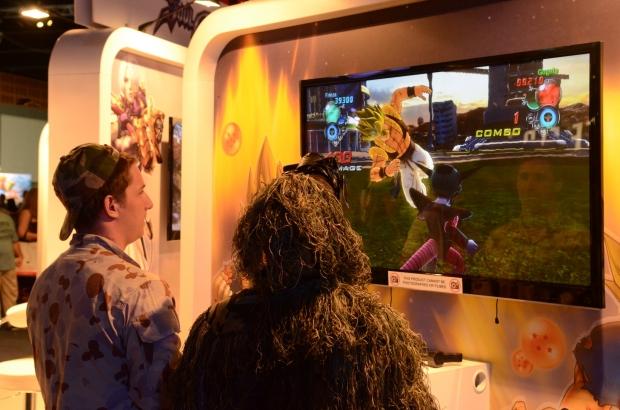 The final score was; 1-2, 3-1, 1-0. Muzza was quite excited to have the chance to attend the finals in Korea in December, and on top of that it was a big win for Fray and its members. Fray didn't stop there, they also had a team competing in League of Legens, but lost to Sequential Gaming who blew Fray away with a 2-0 win.
EB Games Expo 2011 was a crazy event, and I really expect next years event to [some how] be even better.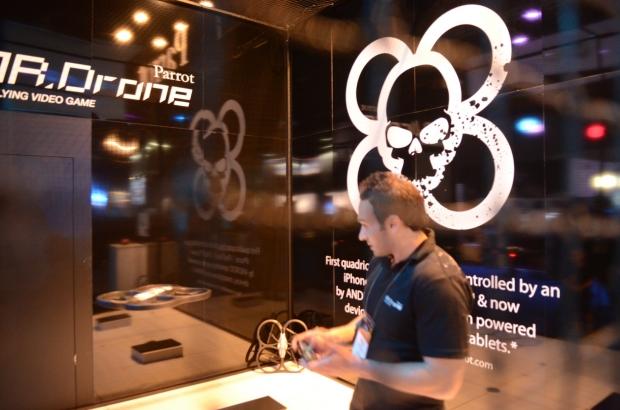 Related Tags