PhotoFast releases i-FlashDrive, UltraDock and GDock power
PhotoFast release Apple-compatible products, i-FlashDrive, UltraDock, GDock power.

Published Tue, Jun 14 2011 10:31 PM CDT
|
Updated Tue, Nov 3 2020 12:31 PM CST
PhotoFast Global Inc. have released three new Apple products today. First up they have introduced the i-FlashDrive which is a two-way storage device between iOS-based devices and Mac/PC. The device doesn't require your iOS-based device to be jailbroken, the i-FlashDrive is a two-way file transfer accessory for the iPad, iPhone and iPod Touch. The product is Apple-approved and allows users to copy files from desktop to iOS devices and vica versa.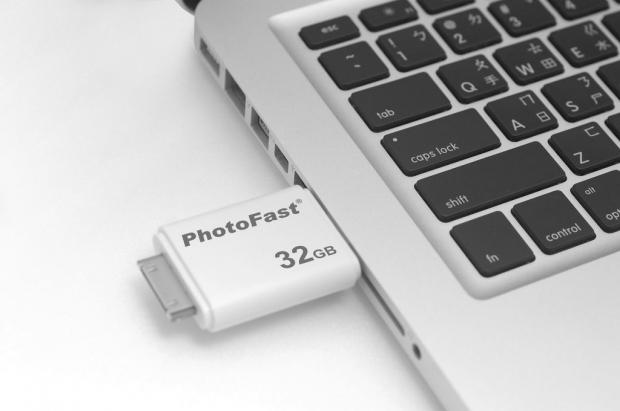 This allows greater flexibility in the form of backups, allowing receiving and backup of files for business trips, copy documents in class or even on an airplane. All it requires is to be plugged in, then disconnected - simple! It also includes built-in contact backup, importing photos from camera roll which allows users to keep a copy off-device. It also features the iCloud API which will be included in later updates of the device. MSRP pricing for 8, 16 and 32GB is USD$95, $115 and $185 respectively.
The
i-FlashDrive
also works as a normal Flash Drive and is compatible with all OSs, including Mac, Windows and Linux. It ships early next month.
The second release from PhotoFast is the UltraDock. This is for people with multiple Apple devices and is built as a solution for your living room, office and any other room where you might place your Apple products. When not using your iOS-based device, dock it and let it charge. Got another iOS-based device? Dock it too, the UltraDock can charge and sync three devices at the same time!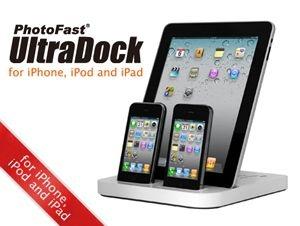 The
UltraDock
has an MSRP of USD$70 and ships early next month.
Finally, we have the GDock power. The GDock power is a portable battery dock with a nice, universal dock design which allows you to put an iPhone or iPod on it without taking off its cover and casing. Take the GDock power with you and it allows you twice the power. While it's charging your device it will also sync it with your Mac or PC.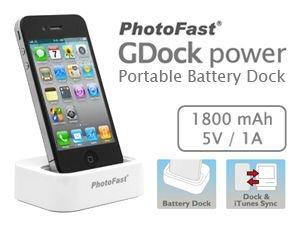 The
GDock
power has an MSRP of USD$60 and ships early next month also.
Related Tags