Trusted Source Says Nintendo Wii to Get Price Drop
Engadget's trusted source confirms price-drop to $150.
Published Wed, Apr 13 2011 12:27 AM CDT
|
Updated Tue, Nov 3 2020 12:31 PM CST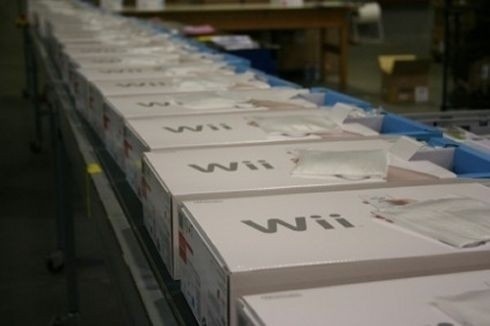 According to a recent report by
Engadget
, the Nintendo Wii will see a big price drop come May. Engadget claims a "trusted source" confided this news to them earlier today, despite the fact that they still remain dubious to the news of the May 15th $150 price tag.
Nintendo has suffered a bit recently in the console wars, especially with the remarkable success of the Kinect pretty much dominating the motion-control and recognition/simulation gaming lately. With Sony trying to "Move" in as well, things are not going that great for everyone's favorite and diminutively-monikered console.
Engadget believes that Nintendo would be far more likely to announce news like this at a large venue like e3, but hey- in this day and age when Apple employees are leaving prototypes everywhere, Sony hardware execs randomly leak device specs, and rumors fly around like Tinkle Popo, who knows what's going to happen? Maybe a price cut would help bring the Wii back in sales. As I recall, Nintendo did similar things with the SNES when the 64 came out, and with the 64 when the GameCube (*shudder*) came out, and with the GC when the Wii arrived and......holy @#$%, does this mean we're getting a new console in June? What do you all think?
Related Tags