Evil Dead iPhone Game Coming Soon: Groovy.
I now know that my iPhone became host to a Candarian demon. And everyone else in that movie.
Published Thu, Apr 7 2011 12:43 AM CDT
|
Updated Tue, Nov 3 2020 12:32 PM CST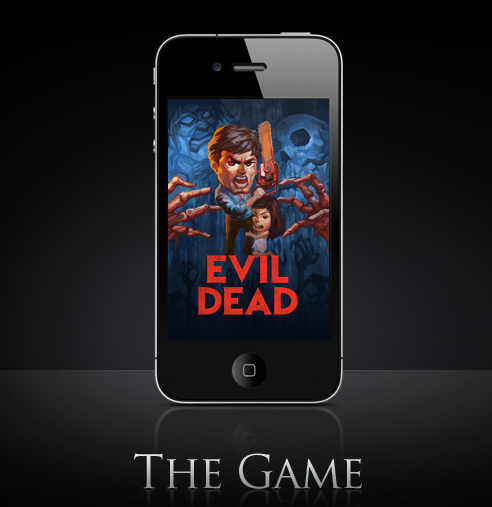 According to The Hollywood Reporter, fanboys all over the world will rejoice to learn of the upcoming
Evil Dead Game
for iPhone. Though it has been 30 years since the film's release in 1981, Evil Dead still has a both loyal and sizable fanbase. And unlike
most adaptations of popular cultishly-followed media
, this one's getting a nod from its creators, Sam Raimi and Rob Tapert.
Sam, Bruce [Campbell] and I have always been interested in finding ways to bring our 1980's Evil Dead into the digital age. And taking this first step with Trigger has been a great experience.
Trigger
is the company charged with developing the game, and one that has made successful mobile apps for many Hollywood movies in the past. This is a bit of a departure from their previous work, as Evil Dead is 30 years old and most of their subject matter deals with adaptations of (at the time of development) recently or to-be-shortly released films like The Green Hornet and the latest installment of The Karate Kid.
The app (release date TBA) will be available for $2.99 on the iPhone and $4.99 on the iPad. Seems kinda steep, but the game promises 30(!) chapters of gameplay as well as what looks like a Nintendo Mii of Bruce Campbell, who apparently wears the same smug expression throughout the entire ordeal. It hasn't been confirmed, but expect Evil Dead 2 and Army of Darkness expansions/standalones if this app does well on the market.
Who
doesn't
want to play shotgun-wielding-chainsaw-hand Ash on their morning commute?
Here's the trailer for the game:
Related Tags