Google Voice app for iPad and iPod touch lands
Google Voice for iPad and iPod touch lands.
Published Tue, Dec 14 2010 2:08 PM CST
|
Updated Tue, Nov 3 2020 12:32 PM CST
Google has been offering Google Voice for a long time now and a bunch of people have been happily using it since it launched for merging multiple numbers and other things into one place. Google has announced today that an app for Google Voice is now available for the iPad and the iPod touch. The new version of Google Voice allows the user to do anything on the iPad and touch that the iPhone user can, except make voice calls.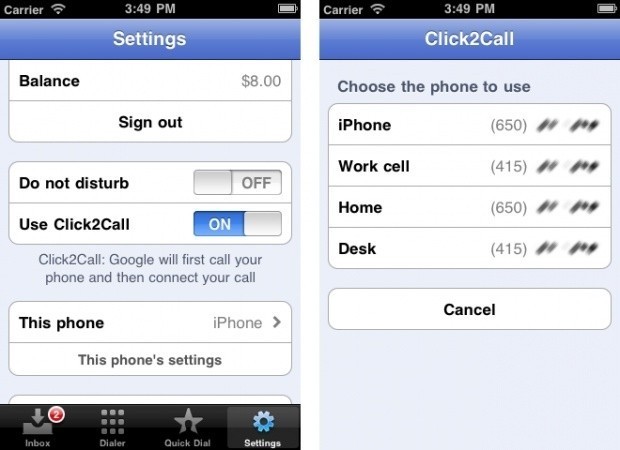 You can use the app on the iPad and touch to start calls using your phone though by simply hitting the button and then choosing which number you want the call to go out from. The feature is called Click2Call. There have also been a number of other things updated in the app. Push notifications enabled means that Text forwarding is disabled automatically so you don't get multiple notifications.
You can now send all callers directly to voice mail no matter the number it comes in on with a do not disturb function. A button on the contacts tab is now dedicated to the dialer tab to make calling people easier. The need to press the OK button to send a text message has been eliminated. You can also now tap and hold a message in the inbox to archive or delete them.
Related Tags