Telstra to jump on the couch together with Oprah
Oprah and friends/crew come to Australia for live shows next month.

Published Thu, Nov 25 2010 8:51 PM CST
|
Updated Tue, Nov 3 2020 12:33 PM CST
No, not Opera, the web browser - Oprah as in one of the most powerful women in the world, Oprah. Telstra today announced it has secured a deal with The Oprah Winfrey Show to supply network support for the live shows as well as ensuring network coverage for the show's 300 guests next month.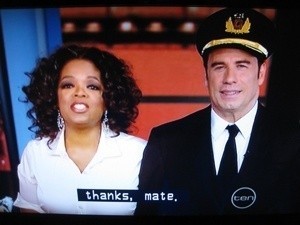 Back in September, The Oprah Winfrey Show announced that it would fly 300 audience members out to Australia to film two live shows at the Sydney Opera House on 14th of December - the trip is partly paid for by a $3 million fund from the Australian Government.
The audience members will be connected through Telstra's Next G network using the "summer-proof" Motorola Defy smartphone - while the show's producers will be given Telstra's Ultimate broadband USB modems. Telstra's chief marketing officer, Kate McKenzie announced the deal this morning.
She said "We look forward to connecting more than 300 of Oprah's most loyal viewers with Australia and the world through Telstra's Next G network when they arrive on our shores in December," while adding "With a global audience across 145 countries we are delighted to partner with The Oprah Winfrey Show and help showcase the very best Australia has to offer."
Kate also added that there will be a small team of "Telstra Next-G Angels" that will be on hand to assist audience members and crew during the visit next month.
Related Tags