Kinect hacked for gesture-controlled robot
Finally a Kinect hack with a point.
Published Wed, Nov 24 2010 1:00 PM CST
|
Updated Tue, Nov 3 2020 12:33 PM CST
Most of the hacks I have seen of the Microsoft Kinect system have had no real purpose and have not done anything that I thought was interesting. A new hack has surfaced that actually has a purpose and controls a robot using gestures. I can see something like this for doctors in the future where they can just make gestures to control the robotic tools used for microsurgery.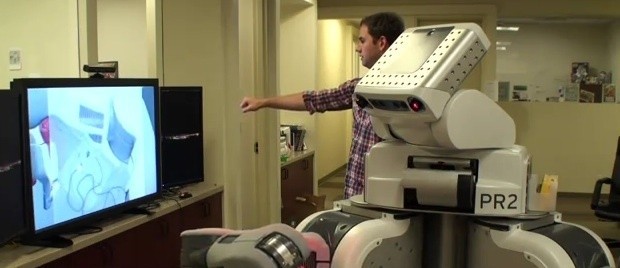 The gang over at Willow Garage have offered up a hack that uses Kinect to control one of its PR2 robots that are used for all sorts of research and are crazy expensive. The control system looks really intuitive and slick even if it is in an early form. One cool thing the company is working on is using a pair of the Kinects in one system.
This would allow the remote sensing of the front and back of the robot controller. That would certainly make it easier for robotic line dancing. I'm not sure what the real use for that would be, but it is cool. I wonder if Microsoft's designers had any idea how hacked the Kinect would be when they were designing it.
Related Tags