Lift Audio launches tiny Icon earphones
Tiny headphones promise big sound.
Published Thu, Nov 18 2010 1:32 PM CST
|
Updated Tue, Nov 3 2020 12:33 PM CST
I have tried out a bunch of different earphones over the years. I have grown to love the lightweight and compact ones the most. Heavy earphones tend to fall out of my ears when I am moving around a lot at the gym and it drives me crazy. The lightweight earphones are much more comfortable and stay in place with exertion much easier. A company called Lift Audio has pulled the covers off a new set of earphones that it clams is one of the smallest in the world.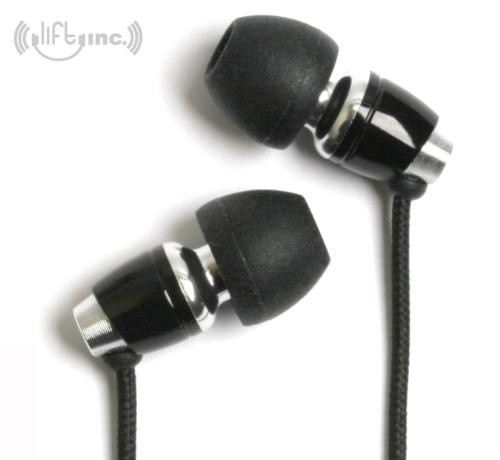 Looking at the earphones, it's easy to see that Lift Audio is telling the truth. The tiny 6mm earphones have a case that is smaller in diameter than the ear tips on the Icon by default. The tiny 6mm drivers are encased in an aluminum alloy case that weighs only 1.6 ounces. The ear tips are made from silicone and are snug fitting. The Icon earphones ship with small, medium, and large ear tips.
The earphones are designed with a magnesium-enriched driver and use a strontium rare earth magnet to provide deep bass that is balanced. The earphones also promise a wide soundstage with smooth mids and crisp highs. You can pick up the Icon earphones on Amazon right now for $29.99, which is considerably less than the $80 MSRP for the earphones.
Related Tags