Phosphor debuts World Time Watch with E-ink display
new watch has a curved E-Ink display.
Published Wed, Nov 10 2010 1:04 PM CST
|
Updated Tue, Nov 3 2020 12:33 PM CST
Very few of the people I know wear a watch any more. Most of us just use a mobile phone to tell what time it is when we need to. I do know a few folks that wear a wristwatch, but these guys are the fancy types that like fashion watches to show off. You have probably heard of E-Ink displays before, the tech is huge in the eReader market and other markets as well.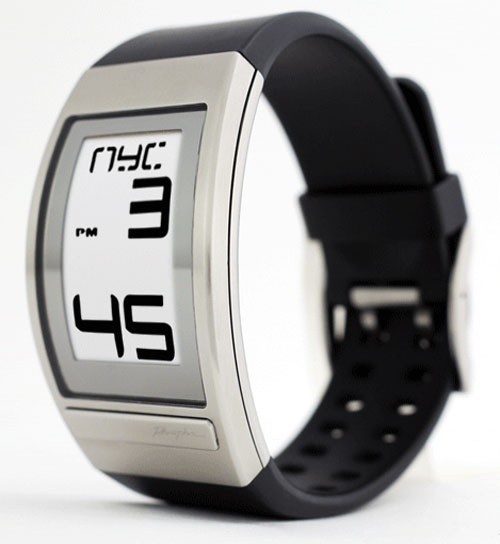 The big benefit of E-ink tech is that the screens are very easy to read in direct sunlight and use very little power. I have had one of the Phosphor E-Ink watches in my hands before and the coolest thing about them is that you can choose the way the screen looks with different arrangements for the time and either black or white backgrounds. The numbers are easy to read the watches are really cool.
Phosphor has unveiled a new watch for geeks that need to know what time it is all around the world. The watch is called the World Time and it has a curved E-ink display. The display of the watch is only 9.3mm thick and the thing can keep time in all 24 time zones. It can also show two of those zones on the face at one time. You can get the thing with black or white plastic bands for $150, a black leather band is $165, and a version with a stainless band is $195.
Related Tags