Microsoft and Facebook "like" each other
Microsoft continue to strengthen their commitment to Facebook.

Published Wed, Oct 13 2010 8:26 PM CDT
|
Updated Tue, Nov 3 2020 12:33 PM CST
Microsoft's search engine "Bing", will soon allow searchers to see results generated by their Facebook friends' use of the "like" button.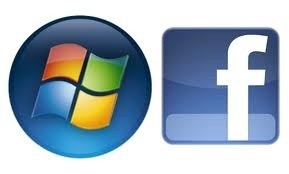 Microsoft's president of Microsoft Online Services, Qi Lui and Facebook founder and CEO Mark Zuckerberg held a press conference in Microsoft's Silicon Valley HQ to announce the new feature, which will be a "liked by your friends" section that will take advantage of the way other web publishers have implemented Facebook's "like" button on their sites.
Microsoft are set to start this feature as of yesterday in the US, Bing users will find a little pop-up window in the top right hand corner of their screens that asks them if they want to use their Bing accounts with their Facebook accounts. However, it's not obligatory, users can choose to decline the "offer", with their Facebook profile and "likes" not being shown on Bing. Another feature is the ability to delete Bing from your Facebook applications if you decide later to exclude your data - Microsoft will show this reminder five times.
One of the features of the new integration, will allow Bing searchers to see when their friends on Facebook have clicked the "like" button on a web page. No search data is being sent back to Facebook, which means your Facebook friend's won't see what you're searching for on Bing.
This announcement is just another part of the investment Microsoft made into Facebook back in 2007 of US$240 million. Bing powers the search results for queries on Facebook, Microsoft has sold ads on Facebook in the past and Bing Maps is the default mapping software for Facebook Places.
Related Tags