Telstra ramps up Next G business offerings with 'unlimited' plan
Providing you're a big time fleet buyer, that is..
Published
1 minute & 1 second read time
Telstra has recently shown to be much more aggressive with its range of broadband internet plans for consumers including some more friendly terms on its wireless Next G based services. Now it's shifted focus onto its business customers and has something on offer many businesses will be interested in;
unlimited
Next G plans.
The plan comes as an option with Telstra's newly released $299 Ultimate USB modem which is able to take full advantage of the company's dual channel HSPA+ upgrade that gives up to 42Mbit/s (theoretical) download speeds. This network has been installed in all major capitals as well as a number of regional centres, with Telstra estimating that 50% of Australia's population has access to said upgraded network.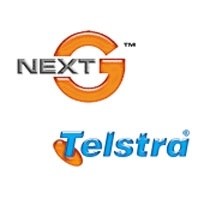 As for the unlimited plan, of course there are a few conditions attached. For a start, there is a fair use restriction in place that sits at around 120GB, give or take. Secondly, the unlimited plan is only available to government and enterprise fleet buyers who purchase the aforementioned Ultimate USB modems. As to how many modem purchases need to be made to quality for said plan, Telstra wouldn't give an exact figure, but indicated it to be 'in the hundreds'.
Once the new modems become available through Telstra retail outlets from October 5, Telstra will begin phasing out its current top of the line business USB modem dubbed the Elite.
The video below is of Jared King (a wireless engineer of Telstra) speed testing the Ultimate USB model around Melbourne.
Related Tags