Apple Tablet is called iPad
Apple iPad is fianlly here!
Published Wed, Jan 27 2010 1:27 PM CST
|
Updated Tue, Nov 3 2020 12:35 PM CST
Well after all the long running rumors and the scuttlebutt at each and every Apple event that this was when the Apple tablet would be launched that day is finally here. Steve Jobs whipped the beast out not long after taking the stage at the press event and it's called the iPad.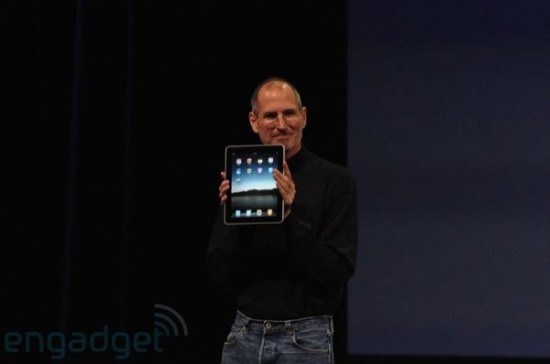 The thing is said to revolutionize the web browsing experience and promises to do things that no netbook or smartphone can. The iPad also has drop downs for fast access to email and it looks a lot like a larger iPhone. I had hopes to see the ting pretty much have an edge to edge screen like the iPhone but it appears to have a bezel around it about a half inch thick.
Like the iPhone, the iPad has an accelerometer and knows how you are holding it allowing the content on the screen to rotate to the direction you need it to. A large onscreen QWERTY keyboard handles the input duties. The keyboard is much larger than the one on the iPhone, which most users can type on surprisingly fast so it should be easy enough to use. I really want one!
Related Tags