Apple following MS and Linux with OSX 10.6
Good OS just not as great as Apple likes to claim.
Published Mon, Aug 31 2009 9:56 AM CDT
|
Updated Tue, Nov 3 2020 12:36 PM CST
Over the next month or two you will be reading (unless you choose not to) a lot of articles explaining why Snow Leopard is an amazing leap forward.
However what you won't be reading is the same thing that is mysteriously absent from many iPhone OS reviews. This omission is the truth about how far behind Apple really is in terms of technology.
While yes Snow Leopard represents a good step forward and does bring many new features and performance improvements to the Mac, it is still not up to par with your average Windows or Linux install for technology.
Let's take three of my favorites for starters;
64-Bit (x86-64) -
Apple is touting this like they brought it out for the world to see. Unfortunately, Linux had it first then Microsoft. For Linux 64-Bit Kernels and memory addressing was developed in conjunction with AMD's x86-64 initiative. This was in direct opposition to what Intel was working on at the time (the Itanium true 64-bit CPU) it was an x86 CPU that could also run 64 bit memory extensions. AMD was working with Both Linux and Microsoft but it was Linux that had a working product out first. Microsoft followed in 2004 with Windows XP Professional x64 based off of the Server 2003 Kernel. MS has offered a 64-bit version of every OS since that time. Since MS and Linux have had it for more than 5 years it seems rather silly for Apple to act like they are leading the way here. It is also important to note that not every Mac will get a full 64 bit kernel this means when executing 64 bit with a 32 bit kernel code you are using more CPU time to run your application.
Multi Core support-
Here is another one that gets me. Again MS and Linux were way ahead on multi-core and multi-thread support. Not sure why Apple feels this is something new, and from their verbiage, something you only get with OSX 10.6.
Built in Malware Detection -
Here we see an MS first. MS has had its Windows Defender since Vista and even had an earlier form that was part of the Microsoft Office install.
This was the Malware detection and removal service. If you had XP with Office installed you got this software free.
Of course Apple's flavor only detects two viruses so while it is there it is pretty limited in its scope and functionality.
So while you will hear a lot about Apple's latest, do not believe all of the hype surrounding it. You get some good features and it is much faster than 10.5 but it is not the end all, beat all of operating systems and in an increasing trend, it seems that Apple is chasing Microsoft and Linux with their new features.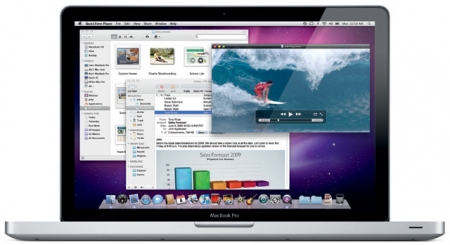 Related Tags