AMD holds 53% of Discrete Mobile market
36.5% gain in only 6 months.
Published Tue, Aug 18 2009 7:48 AM CDT
|
Updated Tue, Nov 3 2020 12:36 PM CST
AMD had some good news this morning. It seems that although they are running far behind Intel in the CPU market and behind nVidia in the desktop GPU market they are the leader in the Discrete Mobile GPU market.
This is an interesting turn of events since nVidia has been shoving its higher end mobile GPUs into everything it can. The reasons for the change are probably less complex than you would think.
The biggest reason is going to be the lingering effect of the defective bump material that is still hurting nVidia. Since the effects of this appeared to be confined to the mobile GPU space it has only impacted consumer confidence in this small area.
AMD for its part was quick to take advantage of the situation and managed to release a few 40nm parts that offer good performance/power/cost ratios. This caused more than a few OEMs to take note and make the switch to AMD products. With a larger number of AMD GPUs and low consumer opinion of nVidia mobile products AMD managed to grab a nice 53% market share. This is a 36.5% increase in market share in the first six months of 2009.
If AMD can turn this new consumer confidence to their advantage (and not sit back and relax) they can possibly gain market share in the desktop market as part of a trickle effect.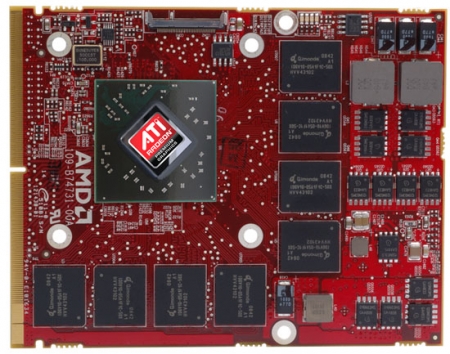 Source
Related Tags