Panasonic Toughbook CF-30 takes a bullet
Ok so it was a .22 but it still worked.
Published Thu, Jun 25 2009 11:44 AM CDT
|
Updated Tue, Nov 3 2020 12:36 PM CST
I am always on the lookout for unusual news and this one fits right in there.
A Forbes' reporter took a Panasonic Toughbook CF-30 and decided he was going to find a way to destroy it. Not all at once as there are many things that will kill off even the hardiest of machines but to see exactly how much it could take before dying.
After exhausting the official Panasonic claims they fed it to a Tiger, allowed an Elephant to step on it and finally shot it with a .22.
The .22 did the most damage and actually put a hole through the screen but did not stop the book from working.
There is a great video showing the torture at the link
Read more
here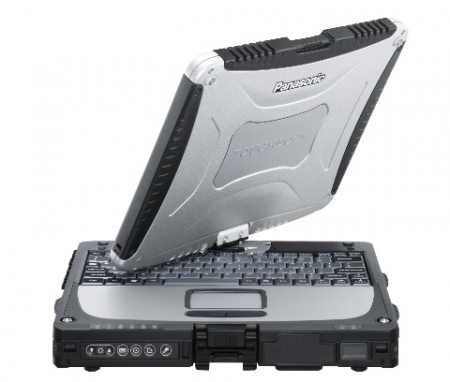 Panasonic, meanwhile, was about to have one less notebook. We removed the battery to minimize the mess, and aimed.

Goodbye, Mr. Toughbook.

Or so we thought. We put a bullet through the laptop. Then we booted it up. We were able to log in. Our test file was still there. The screen had a hole in it, but was still usable.

Spooky. Panasonic has built a laptop that was starting to look more like Grigori Rasputin than James Bond. It took cyanide, a stabbing, a beating and four bullets before the Russian mystic was finally drowned in the icy River Neva. Anyone got some holy water?
Related Tags