Sugar OS now runs from USB stick
Sugar on a stick.
Published Wed, Jun 24 2009 6:15 PM CDT
|
Updated Tue, Nov 3 2020 12:36 PM CST
Sugar Labs, the open sourcerer which came up with the software for One Laptop per Child's (OLPC) little laptop has now announced it has bunged its OS onto a USB stick which can be used on any old computer. Literally.
Sugar on a stick, as it's being called rather sweetly, can be run directly from a 1GB USB drive, giving kids a veritable candy mountain of collaborative educational software to play with. The stick, unwrapped at the LinuxTag conference in Berlin, aims to sugar coat the market with free software, according to its Sugar Labs developers, who only recently broke off from OLPC.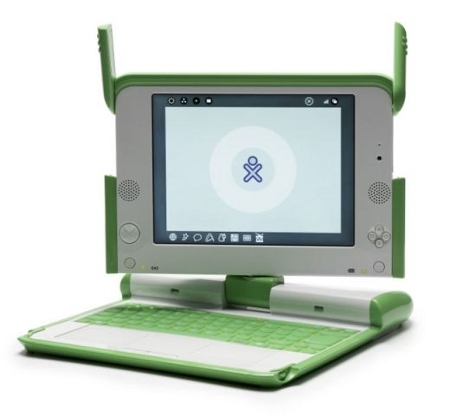 The kid friendly OS which was originally made for just OLPC's little XO lappies, boasts 40 programmes including a word processor, drawing application and games. The user interface is designed especially to push children towards collaborative learning, meaning it makes it easy for them to share docs on different machines and work on them together. Another kid friendly feature is the fact Sugar automatically backs up and saves all data, whilst simultaneously logging every action in a journal.
Despite a few sticky moments in XO's history (the little lappie was originally supposed to cost just $100 but still costs double) the little portable has purportedly been used by over a million kids worldwide, many in the developing world. As if that wasn't enough to make it addictive, Ubuntu and Fedora Linux systems also demonstrated a sweet tooth for the OS and bundled it with their own releases.
Now, in stick format, the OS can be used on any computer; Linux machines, as well as Macs and Windows PCs. Ironically, it has also been demonstrated on XO's rival, the Intel Classmate PC and Sugar labs says the software can be downloaded for free from the organisation's website.
Related Tags