Rumor says Intel Skulltrail 2 in the works
16 Cores and 32 Threads, Oh my.
Published Mon, Jun 8 2009 9:18 AM CDT
|
Updated Tue, Nov 3 2020 12:36 PM CST
If you though the Dual Quad Core Intel SkullTrail was an impressive product then you have something to knock your socks off again. Nebojsa Novakovic, from Bright Side of News got to sit down with a couple of the big guys from Intel where they let him know that a Skulltrail 2 platform was in the works.
The new many-cored monster will be powered by 2 Nehalem-EX CPUs each with 8 cores of its own. This means that sitting under the hood of the Skulltrail 2 will be a full 16 cores capable of executing a staggering 32 threads simultaneously.
No word on when this monster will be out but I know I will be chomping at the bit waiting.
Read more
here
.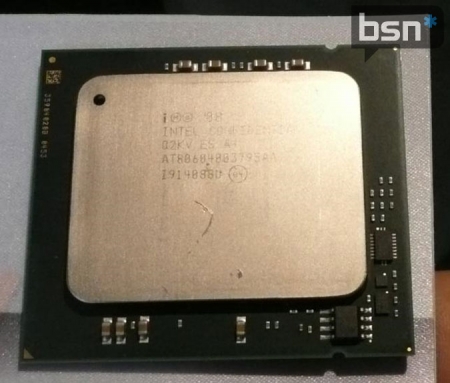 A humongous 48 MB L3 cache fed by eight channels of micro-buffered DDR3 memory, up to 256 GB of it even on a desktop? Many OS and apps code paths would now nicely fit in that huge cache, but high speed memory would still be useful for streaming and HPC apps. Every Nehalem-EX Beckton processor has a quad-memory controller, e.g. 256-bit interface. With DDR3-1333, you will get 85.3 GB/s. But with DDR3-1600 you would get 102.4GB/s e.g. CPUs would have more than 100GB/s of system bandwidth for the first time in history!

As a bonus, you would still be inside JEDEC specifications, thus OEMs could qualify the parts with no problems. If micro-buffered controllers improve enough to hold up the 1333 and 1600 clock, seeing 100GB/s in Sandra 2009-2010 could be just a matter of time.
Related Tags