Final version of Windows Vista SP2 up for grabs
32-bit and 64-bit versions online and ready.

Published Tue, May 26 2009 7:00 AM CDT
|
Updated Tue, Nov 3 2020 12:36 PM CST
While the upcoming Windows 7 operating system has been getting most of the spotlight recently, Microsoft just went ahead and made Vista Service Pack 2 ready and downloadable for the general public.
This is the final version, not beta and RC builds which have been floating around the past couple of months or so.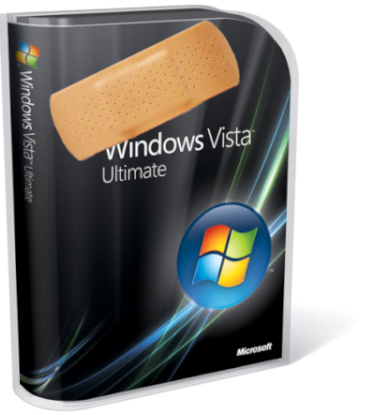 Hardware ecosystem support and enhancements

- SP2 adds support for the 64-bit central processing unit (CPU) from VIA Technologies, which adds the ID and vendor strings for the new VIA 64-bit CPU.

- SP2 integrates the Windows Vista Feature Pack for Wireless, which contains support for Bluetooth v2.1 and Windows Connect Now (WCN) Wi-Fi Configuration. Bluetooth v2.1 is the most recent specification for Bluetooth wireless technology.

- SP2 improves performance for Wi-Fi connections after resuming from sleep mode.

- SP2 includes updates to the RSS feeds sidebar for improved performance and responsiveness.

- SP2 includes ability to record data to Blu-Ray Disc media.


Operating system experience updates

- SP2 includes Windows Search 4.0, which builds on Microsoft's search technology with improved indexing and search relevance. It also helps find and preview documents, e-mail (including signed e-mail messages), music files, photos, and other items on the computer. The search engine in Windows Search 4.0 is a Microsoft Windows service that is also used by programs such as Microsoft Office Outlook 2007 and Microsoft Office OneNote 2007. Autotuning Diagnostics in SP2 now interprets current network conditions when implementing Windows scaling. This feature includes full netsh support.

- SP2 improves Windows Media Center (WMC) in the area of content protection for TV.

- SP2 removes the limit of 10 half open outbound TCP connections. By default, SP2 has no limit on the number of half open outbound TCP connections.
Go and grab the
32-bit version
or
64-bit version
. You can read the
notable changes in SP2 here
. Keep in mind both versions will also patch up Windows Server 2008 as well as Vista.
Related Tags