Super Talent Upgrades UltraDrive SSDs
Adds TRIM support and Performance Restoration Tool.
Published
0 minutes & 59 seconds read time
Super Talent has released a new firmware upgrade for their UltraDrive SSDs and have also announced that all new UltraDrive SSDs are shipping with the new firmware.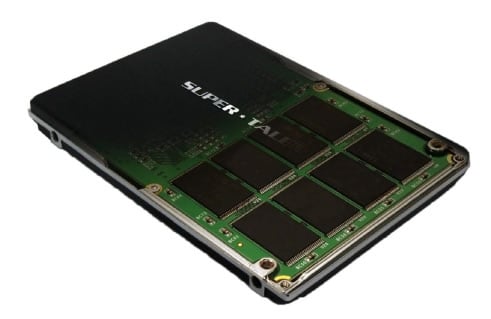 The new firmware, version 1370, provides an increased maximum sequential read speed for both the UltraDrive ME and UltraDrive LE, bumping them up to 260GB/sec maximum. Sequential write performance has also been increased, driving the UltraDrive ME to 200GB/sec maximum and the UltraDrive LE to 210GB/sec maximum. Because of the increased performance, Super Talent is touting the drives as the "fastest SATA 3Gb/s SSDs in a small 2.5" form factor."
Other than the increased speeds, the new firmware also adds support for the TRIM command. This will enable improved performace with Windows 7. Topping off Super Talent's improvements is the new "
Ultradrive Performance Refresh Tool,
" allowing users to refresh the performance of their drives should the experience performance degradation due to file fragmentation and stale data.
Those interested in reading the full press release can find it
here.
Those seeking the new firmware can find it on
Super Talent's website.
San Jose, California - May 15, 2009 - Super Talent Technology, a leading manufacturer of Flash storage solutions and DRAM memory modules, announced it is now shipping its award winning UltraDrive SSDs with Firmware version 1370 which enables improved performance when used with Microsoft® Windows® 7. Super Talent has made a firmware upgrade tool available at www.supertalent.com to allow existing owners to improve the performance of their UltraDrive SSDs.
Related Tags