Bluetooth 3.0 officially hit the streets today as the new specification becomes official.
The new version will be BT3.0 + HS it should be considerably faster due to the inclusion of the 802.11 PAL (Protocol Application Layer). This is the same protocol used by WiFi Devices. With the inclusion of this new factor Bluetooth can potentially be sued to stream HD content from a camera directly to an HD TV or from a PC to a Personal Media Player.
Other rumors state that the next generation of iPhone will have this new standard to add to the features of the media-centric phone.
Read more
here
.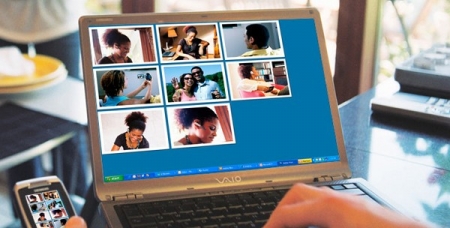 The rumors were true, and today's the day that the Bluetooth SIG gets official with the latest, greatest version of Bluetooth. Bluetooth 3.0 + HS, as it'll be called, promises to be markedly faster than prior iterations thanks to the reliance on 802.11, which is the same protocol used by WiFi modules, routers, etc. The new standard obviously catapults Bluetooth into a new dimension; rather than being good for nothing more than sending images from one phone to another or syncing a fitness module to a DAP, v3.0 is nimble enough to handle camcorder-to-HDTV, PC-to-PMP and UMPC-to-printer transfers. In fact, the inclusion of the 802.11 Protocol Adaptation Layer (PAL) provides increased throughput of data transfers "at the approximate rate of 24Mbps." We had sit-downs with Mike Foley (executive director of the Bluetooth SIG) and Atheros CTO Bill McFarland in order to find out a few more details about plans for the protocol -- if you're eager to hear what they had to say, not to mention see a demonstration of BT 3.0 at work, follow us past the break.