GTX 275 to launch on April 2nd
Paper Launch at its finest.
Published Mon, Mar 30 2009 11:06 AM CDT
|
Updated Tue, Nov 3 2020 12:37 PM CST
In what can only be called a blocking move nVidia has decided to push up the launch of the GTX 275. This move is designed to get consumers to wait and not buy the Radeon HD4890 from ATi.
The problem is, there are simply no GTX 275s yet. They have not even been sampled out to the press. This marks a complete paper launch just to knock the hype out of the ATi/AMD launch taking place at the same time.
I am not sure how successful this will be. With performance numbers available for the HD4890 and none for the GTX 275; some consumers may break out their wallets now rather than wait.
Read more
here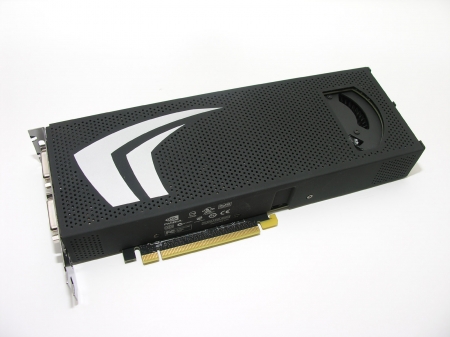 The GTX275 (Nvidia's cut-down and rebranded 295) was originally aimed for release on April 6th. The INQ was told the Green Goblin had notified e-tailers that that date was unrealistic and had been pushed back until at least April 14th. But now it's been rushed forward again - albeit with no stock to show for it - to April 2nd, in direct response to AMD's launch of its real, and actually-existing 4890s.

Surely Nvidia realises it will look like a complete tit when launch date comes around and there's no cards to be had, right? Wrong. Nvidia's spin team has been working overtime to come up with a fittingly slippery excuse, and has decided that if pushed on the subject, it will just claim the press and launch embargo is set to be lifted April 2nd, while the actual E-tail availability is still April 14th. And yes, they do expect us to swallow this steaming pile of cobblers.
Related Tags