nVidia wants Palit to become exclusive
But Palit does not seem to like that idea.
Published Wed, Mar 18 2009 10:20 AM CDT
|
Updated Tue, Nov 3 2020 12:37 PM CST
AIB Palit is known as a maker of good ATi and nVidia based graphics cards. It also makes Gainward, Galaxy and Xpertvision.
Palit has been doing quite well for itself selling both brands. However there is a little green fly in the ointment now, which is nVidia.
According to a few rumors nVidia is courting Palit and would like them to become and nVidia exclusive partner. If the whispers are true nVidia would stand to gain almost 50% of the market in China and the Pacific region.
Palit in the meantime still wants to keep its happy best of both worlds setup and the money that it brings in.
Read more
here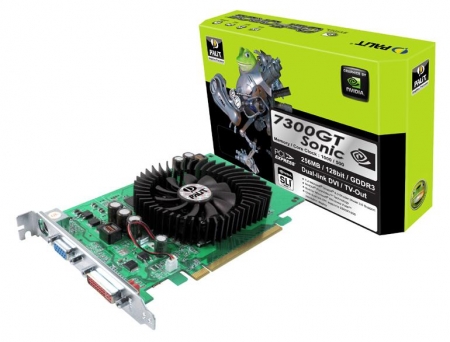 We've learned that Nvidia is trying to get Palit to become an Nvidia only partner. For a while now, Palit has been selling selling ATI and Nvidia cards, and it's doing a reasonably good job for both GPU makers. Palit is the big company behind many brands including Xpertvision, Galaxy and probably most famous, Gainward.

Palit is a strategically important partner, as it holds almost 50 percent of the Chinese market and it has a strong presence in the rest of the world. Nvidia is trying to sweeten the deal, all in order to win Palit's hart only for itself, but Palit likes the fact that selling ATI and Nvidia at the same time, which probably brings them more money.
Related Tags