Seagate and AMD demo 6Gbps SATA
More bandwidth for your SSDs.
Published Mar 9, 2009 11:23 AM CDT
|
Updated Tue, Nov 3 2020 12:37 PM CST
Seagate and AMD have put together the first 6Gbps SATA setup. The demonstration was shown at the Everything Channel Xchange Conference in New Orleans.
The new interface was developed after it was realized that current SATA standards were not enough to keep up with the emerging solid state drives.
It is interesting to note that Intel's X25 was a major factor in the creation of the new standard but that AMD is the first to adopt it.
Read the full PR
here
.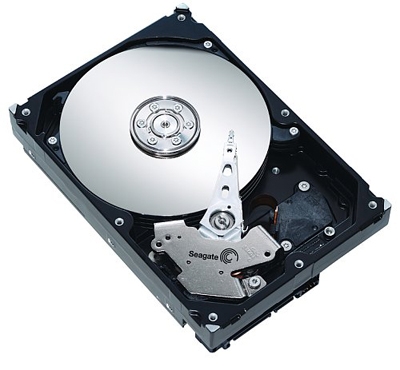 "AMD strives to deliver platform technology that our technology partners can use to create high- performance desktop and laptop PCs," said Leslie Sobon, vice president of Product Marketing, AMD. "The new SATA 6Gb/second technology not only incorporates the best features of previous SATA generations but also includes new enhancements. This innovation enables AMD to continue to evolve its technology platforms and to develop low-cost designs that our technology partners can use to improve their own PC and laptop products."

The Seagate and AMD demonstration features two Seagate SATA disk drives - one a shipping Barracuda 7200.12 3Gb/second hard drive and the other a prototype Barracuda 6Gb/second drive - in a desktop PC to show the performance difference between the two generations. The PC is powered by an AMD prototype SATA 6Gb/second chipset. The Seagate SATA 3Gb/second drive runs at more than 2.5Gigabits per second and the SATA 6Gb/second drive at 5.5Gigabits per second, with the performance of each storage interface displayed on the PC monitor.
Related Tags