nVidia names Bill Dally as Chief Scientist
Adds ammo for war with Intel.
Published Thu, Jan 29 2009 12:19 PM CST
|
Updated Tue, Nov 3 2020 12:37 PM CST
nVidia is bringing in the big guns. They have hired Bill Dally as their Chief Scientist.
Dally is one of the Masterminds behind modern parallel computing and hold 50 patents personally. He has been responsible for many of the advances in modern technology including work on low-power high-speed I/O and interconnects.
He will be coming onboard at a time when Intel is pushing their own form of parallel graphics processor, Larrabee. This new GPU from Intel is a multi-core x86 processor (80+ Cores) that can handle the complex graphical calculations by running them in parallel. This new way of looking at the GPU could enable the use of real-time ray tracing for rendering graphics in games, and other applications.
Bill Dally will certainly add some needed ammunition in nVidia's on going war with Intel and AMD.
Read more
here
.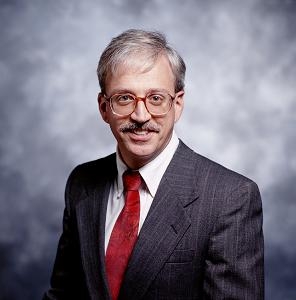 At Stanford, Dally and his team developed the technology that is found in many large parallel computers today, according to an Nvidia statement. At Caltech, he designed the MOSSIM Simulation Engine and the Torus Routing chip which pioneered "wormhole" routing and virtual-channel flow control. His group at MIT built the J-Machine and the M-Machine, experimental parallel computer systems.

Dally is a co-founder of Velio Communications and Stream Processors. He is a fellow of the American Academy of Arts & Sciences and also a fellow of the IEEE and the ACM and has received the IEEE Seymour Cray Award and the ACM Maurice Wilkes award. He has published over 200 papers, holds over 50 issued patents, and is an author of the textbooks Digital Systems Engineering and Principles and Practices of Interconnection Networks.
Related Tags