AMD releases DX10.1 tech demo "Froblins"
Designed to showcase why DirectX 10.1 is important.

Published Nov 18, 2008 3:56 AM CST
|
Updated Tue, Nov 3 2020 12:37 PM CST
On its developer portal website, AMD released a brand new technology demo a few days ago called "Froblins".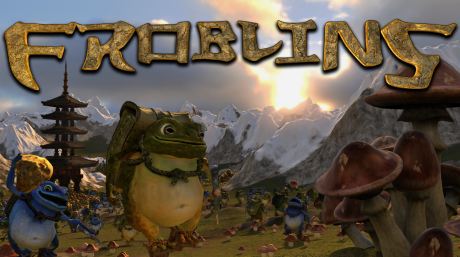 The purpose of the tech demo is to showcase why DirectX 10.1 is important and the advantage it has over DX10 (NVIDIA).
The Froblins demo is designed to showcase many of the new techniques for character-centric entertainment made possible by the massively parallel compute available on the ATI Radeon HD 4800 GPU series. In our large-scale environment with thousands of highly detailed, intelligent characters, the Froblins (frog goblins), are concurrently simulated, animated and rendered entirely on the GPU. The individual character logic for each froblin creature is controlled via a complex shader - 3200 shader instructions for each froblin. We are utilizing the latest functionality available with the DirectX 10.1 API, hardware tessellation, high fidelity rendering with 4X MSAA settings, at HD resolution with gamma-correct rendering, full HDR FP16 pipeline and advanced post-processing effects.

In this interactive environment, thousands of animated, intelligent characters are rendered from a variety of viewpoints ranging from extreme close-ups to far away "bird's eye" views of the entire system (over three thousands characters at the same time). The demo combines state-of-the-art parallel artificial intelligence computation for dynamic pathfinding and local avoidance on the GPU, massive crowd rendering with LOD management with high-end rendering capabilities such as GPU tessellation for high-quality close-ups and stable performance, terrain system, cascaded shadows for large-range environments, and an advanced global illumination system.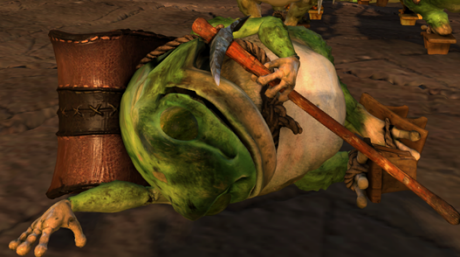 You can freely download the HD H.264 tech demo video which weighs in at 253MB
here
.
If you want to download the actual demo and run it on your HD 4800 series graphics hardware, you'll need to sign in or register (it's free) for the AMD developer website.
Grab it here!
Related Tags