Zotac working on Nitro GPU overclocking device
Overclock your GPU while playing a game.

Published Mon, Aug 25 2008 2:14 AM CDT
|
Updated Tue, Nov 3 2020 12:38 PM CST
Slobodan Simic from Fudzilla had a chance to catch up with Zotac at the Games Convention recently and instead of just hearing about the latest GeForce graphics cards to come out from the company, they got word of a new product which Zotac is currently working on.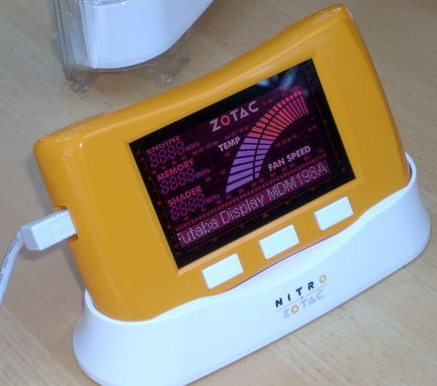 Have you ever wanted to easily overclock your graphics card while playing a game? Maybe it isn't running very smoothly and upping the clock speeds could fix it. The fancy yellow Nitro overclocking device might just be for you and it should be on store shelves sometime in early November. Apparently it will cost $99 in the USA and 89 in Europe.
Zotac's Nitro Hardware OC controller claims easy overclocking with the push of a button and it seems like it will do just that. The report over at Fudzilla claims that you will be not only able to overclock the GPU core clock speed but also memory and shader clock speeds. It will also display current clock speeds, temperatures and fan speeds.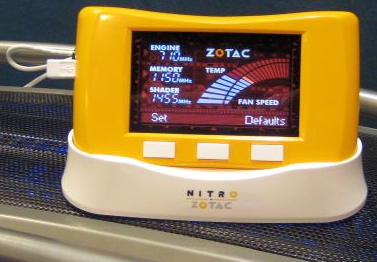 The report
did not mention how the OC device connects to your system but we would assume that it is connected via USB and interfaces via some software installed on your PC. The device will be sold separately but later on may be bundled with upcoming high-end Zotac graphics cards.
I can't wait to get my hands on one of these little puppies for review but the question remains; will it work with cards from other manufacturers?
Related Tags