Making A Sound Decision On Speakers
In the first of a two part guide, our audiophile James explains what to look out for when buying quality speakers.
Published Thu, Jul 24 2008 11:00 PM CDT
|
Updated Tue, Nov 3 2020 7:04 PM CST
First things to consider
This is the first of a two part guide that I hope you'll find informative. This first article covers choosing the best speaker system for your needs. Within, I'll cover everything you need to know as to ensure that no money goes to waste on a system that is not quite suitable, or quite unsuitable!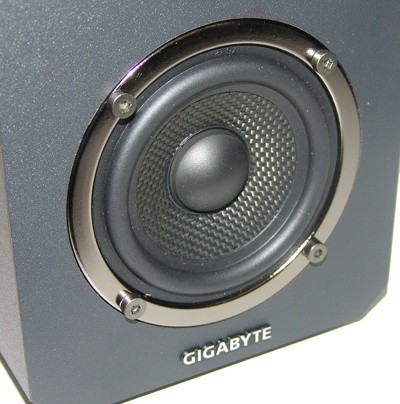 When selecting a new speaker system for your swish new gaming rig, PS3 or XBOX360, the choice can be somewhat daunting for the average punter. However, with some understanding of what is out there, things can be de-mystified quite fast.
>What's important to understand first are the uses the system is going to have. Do you require a versatile system with lots of power? - Is a control center with remote needed? - Will the system be used for lots of music, movies or both?
All are very important questions that must be answered before an accurate decision can be made about the system that is best for you.
So what's out there at the moment?
The usual 2.1 stereo options are always present, and with the amazing popularity of portable devices, 2.1 is really strong at the moment with boot loads of choices in this bracket.
As you could expect, this would be the road to go down if you're mainly a music listener as there are no surround speakers. With a 2.1 system you get two speakers and a sub woofer.
Next up is 4.1 which I must mention is passing as it is no-longer a popular solution and the rate of manufacture from leading companies reflects this fact. Though, you may still find the odd 4.1 system sitting around gathering dust.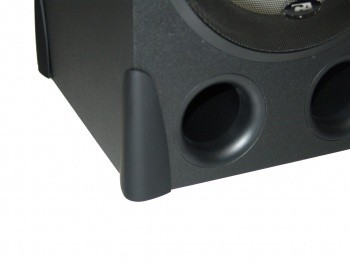 The most popular these days is 5.1 and offers the largest variety of systems at the most competitive price. And like 2.1, the market is flooded, so choose wisely.
This option gives two fronts, a center, two surrounds and a sub woofer which is perfectly adequate for todays games and movies.
Let's get down to it
Making a sound decision
With the popularity of HD TV and the release of Blu-ray, we are now just starting to see the next level in surround sound which is to include two surround speakers on either side of the user to create an even more intense surround experience.
While the idea is great, the amount of content featuring this technology, while growing is still small and restricted to a handful of big movie releases.
If you have a high-end sound card you can encode to 6.1/7.1 using DTS NEO, but that starts to get quite pricey, quite fast.
Wireless has come to multimedia speakers, and if you require the comfort of having uber flexibility with your surround speakers, Logitech can help here if you're willing to spend the extra coin. I have tested this some time ago, and can confirm the technology works.
The choice of how much to spend is quite a personal one indeed. And of course the more extensive and involved your needs, the more the price goes up.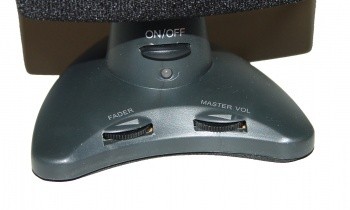 Features and performance are usually a trade-off under $400, so bare that in mind. Power figures can be very misleading indeed; always avoid figures given in PMPO which means Peak Music Power. Instead, look for the RMS figure given as it's the most accurate. If none is given, that's your first reason
NOT
to buy that system.
Some of the good brands to look out for are Logitech, Creative Labs, Altec Lansing, Klipsch and GIGABYTE. These companies have been making quality products for a long time, and do not sell rubbish given their respective price points.
Considering what's being said already, I would stay clear of anything over 5.1 as it's not a technology that has come into fruition in its entirety yet; best to just wait and see what happens.
Wireless works and works very well, but you're going to have to find two more precious outlets for those rear speakers and fit the extra expense on the system to begin with, so that's a personal one I think.
Remotes, docks and control centers will all come at an extra expense, and will mean a drop in sound quality if you're spending under $450-$500. Sorry, but that's the way it is.
Try and keep the figure you have decided on in your head and stick to it when going out and choosing a system. It's easy to spend more than you need to because of an over eager salesperson barking at you.
Putting it all together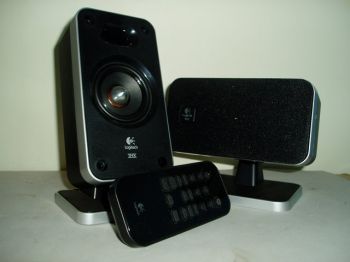 Listen first, pay once. Please try and listen to the system you're going to buy before you buy it, because there is nothing I can write that will be as good as going down and having a listen for yourself.
We are all different and what sounds good to me may not be the ideal system for you. Take your time; come prepared with your favorite CD and don't be hassled by the salesman. Sit down and listen to the system you're considering with your favorite CD that has been played on a lot of different systems before this one. That way you already know what to expect and the prospective systems' strengths and weaknesses will show up readily.
To summarize; first choose how many speakers you need for your application, then the features you will use and lastly the order in which the system will be used. Is it mainly a gaming system or does gaming take a back seat to music and movies?
Once these simple questions are answered, you can set a price range and start a short list of possible candidates.
I think with a little time and effort in considering the things I've raised today, you will come to a decision easily and be able to find the system that's right for you. Now, don't forget to take that CD in with you!
PRICING: You can find products similar to this one for sale below.

United States: Find other tech and computer products like this over at Amazon.com

United Kingdom: Find other tech and computer products like this over at Amazon.co.uk

Australia: Find other tech and computer products like this over at Amazon.com.au

Canada: Find other tech and computer products like this over at Amazon.ca

Deutschland: Finde andere Technik- und Computerprodukte wie dieses auf Amazon.de