Help me, help you, make you money - The Dota 2 Experience
Valve has enabled its popular game Dota 2 to empower tournament organizers and professional gamers to make a decent living through purchases.
Published Mar 15, 2015 12:21 PM CDT
|
Updated Tue, Nov 3 2020 6:59 PM CST
Make some money?
Instead of keeping all in-game purchases within their own pockets, Dota2 developers, Valve, enabled many professional gamers, item creators, and tournament organizers to fund themselves, their organizations and their prize pools through a few simple models.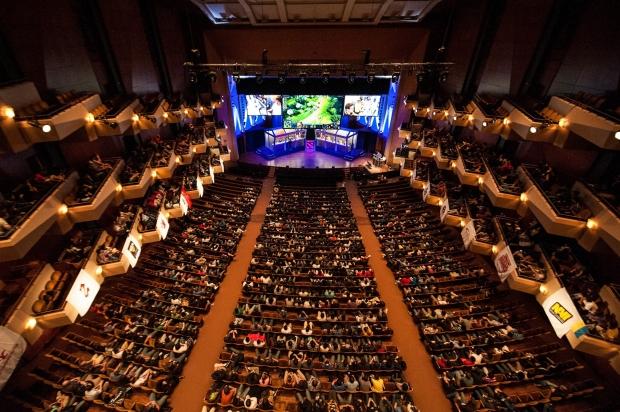 This quick guide will outline some of these methods put into place and what ridiculously high numbers they are pulling. A later article will be published outlining the major pro's and con's of this model chosen by Valve when compared to other developers like Riot Games (League of Legends) and Blizzard (Star Craft II) who prefer to keep things more 'in-house'.
Some of the general models
Here I'll go over some of the most common methods that allow various people to make a decent coin off Dota2, alongside giving them the ability to bolster international tournament prize pools into multi-million dollar additions.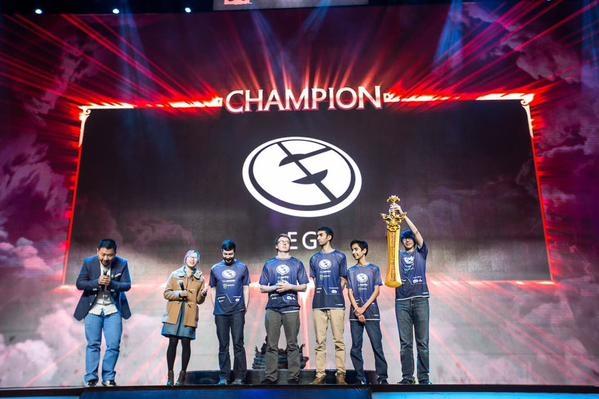 The methods I will cover include are:
Compendiums

Team Pennants

Tournament ticket purchases
Compendiums
This took off massively with Valve's 'The International 2014' tournament and in its basic right is a perfect way for the public to help fund a gigantic prize pool alongside the developers themselves making a pretty penny.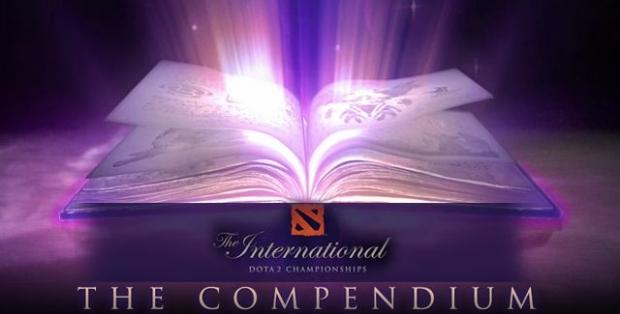 Each year Valve will pony up $1.6 million in prize money for their tournament named 'The International'. Added onto this now is the optional purchase of a compendium by gamers worldwide which, for $9.99, will allow you access to a chest of various skins and in-game graphical or sound tinkers that sees you add in a little variety to your game. Nothing added will improve your game play, which is what makes it even better.
Out of this $9.99 investment, you're effectively donating 25% along to the prize pool of The International. Each user compendium also has points and levels which see special unlocks granted. Valve uses this aspect to open up a way to spend real-life money on point boosters, further donating 25% of this income to the prize pool.
If that wasn't enough already, stretch goals were introduced, meaning that every time the community as a collective spent enough to reach a higher plane of prize pool, Valve would promise an addition, upgrade or change to the Dota2 game as a whole in order to say thanks.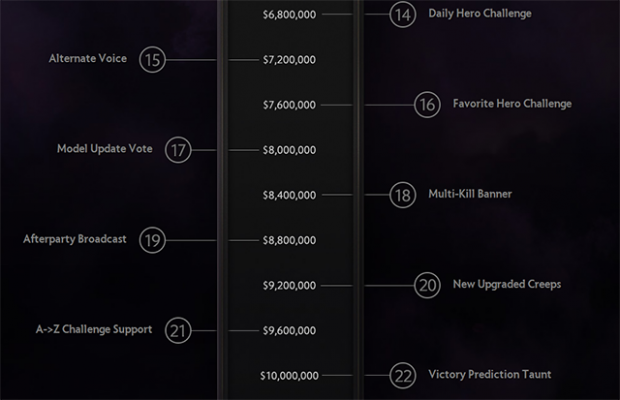 The result? Not only did Valve host their $1.6 million base tournament with free flights and accommodation for all teams and their managers, the community as a whole managed to bring up the prize pool total to a massive $10.9 million total, seeing the winning team take home around $1 million per player, let alone the other 15 competing organizations taking a slice of the pie.
Team Pennants
A brilliant way to support your eSports team of choice, Dota2 allows you to purchase an in-game logo of your favorite team for the ripe price of $1.45.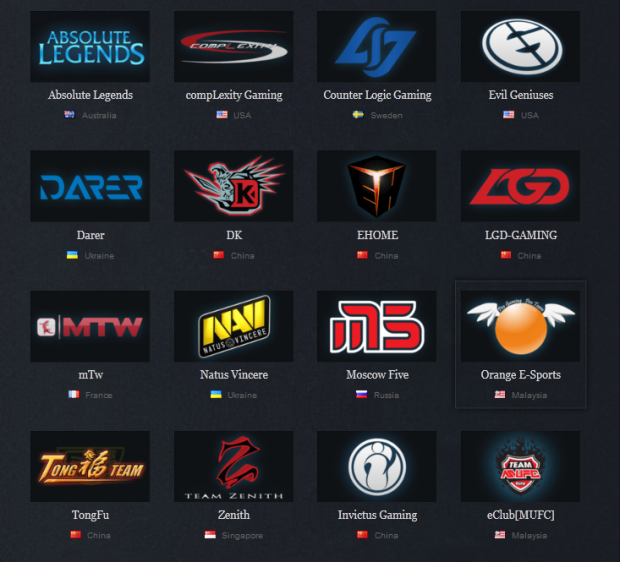 Once applied to your account, the amount of fans wearing their team pennant will be displayed at the top of each official tournament game, helping fans unite and show their support for their favorite teams.
Not only does this help fans cheer on their favorite team and come out in numbers, Valve once again donates part of this investment directly into the team management - assisting them with flights, team benefits, salaries, and general operating duties that every gaming organization has to take care of.
Tournament ticket purchases
Last and certainly not least is the ability to purchase tournament tickets. Coming from the 'previously-neglected' CS:GO scene personally, learning about this addition absolutely blew me away as an eSports spectator and enthusiast.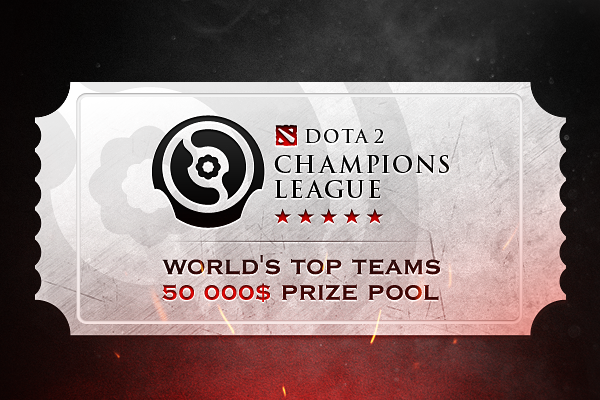 Working similarly as compendiums, tournament tickets grant users access to watching their favorite teams play live. Think of it as something like buying an online streaming pass, allowing you not only to watch the best teams play, but you can watch them in-game from the comfort of your own PC. Coupled with this, you're even allowed to pick and choose what commentators you wish to listen to (or none at all), and Valve will also donate around 25% of the ticket price directly to the tournament creators (yet again) as seen with the models mentioned above.
In order to entice users to pay the ticket price, often you will see them bundled together with in-game couriers, items, and skins - meaning not only does the general public allow a larger prize pool and the growth of the tournament provider as a whole, they also gather something of worth.
As for some statistics, popular Dota2 stat-master CyborgMatt has released a tweet recently which states "The community crowd funding adds up to $15,285,646 resulting in total of $20,271,146 in Dota 2 prize money," showing that the majority of prize money in Dota2's few years of operations has actually come through funding from the community themselves.
This is backed up by his statistical website, in particular the prize tracker section, in which you can see that the community helped raise funding over the $1 million mark back in 2013. Now think back to the fact that this is only 25% of the amount that Valve is taking in as profit - imaging how much money they're making from this.
Final Thoughts
The only way is up, or so it seems... After the community raised $9.3 million for The International in 2014, they've banded together yet again to bring the Dota2 Asian Championships prize pot to tip the scales at just over $3 million in total.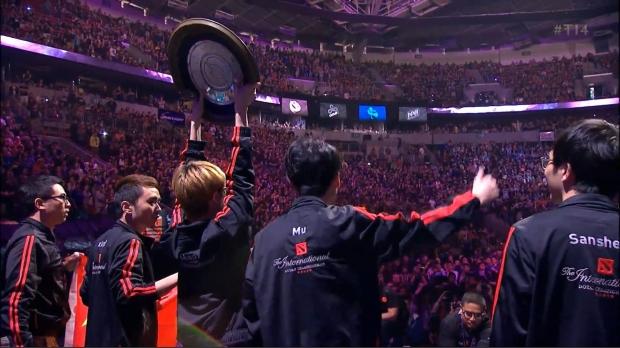 There's no saying how big 'The International' will reach in 2015 and it's great to see that so many more middle to large-scale tournaments are receiving funding the that they deserve to keep growing in an often-troubled eSports climate.
Stay tuned as promotion and announcements for The International 2015 will start popping up in the next few months. Here's hoping that this time we will raise the bar to $20 million and see eSports yet again prove that it's a serious and competitive industry, alongside being a legitimate sport.
PRICING: You can find products similar to this one for sale below.

United States: Find other tech and computer products like this over at Amazon.com

United Kingdom: Find other tech and computer products like this over at Amazon.co.uk

Australia: Find other tech and computer products like this over at Amazon.com.au

Canada: Find other tech and computer products like this over at Amazon.ca

Deutschland: Finde andere Technik- und Computerprodukte wie dieses auf Amazon.de