NVIDIA GeForce GTX 960 (GM206) Overview - The New Mid-Range Champion
NVIDIA launches its best mid-range GPU yet today, the new Maxwell-based GeForce GTX 960. Here's our full overview by Anthony of the "Sweet Spot GPU".

Published
8 minute read time
Introduction
Introducing Me, the New Video Card Editor
Most of you have not realized it yet, but over the New Year, I replaced Shawn Baker as the Video Card Editor for TweakTown. This was a swift change, and something that happened quite overnight for me. Up until now, I had handled some of our GPU related content, such as multi-GPU and multi-monitor articles on our Tweakipedia section, which continued to get more popular.
I also flew around the world covering events for various companies, including the last two Editor's Days for NVIDIA in Montreal, Canada in 2013, and then in Monterey Bay in the US a few months ago for the launch of Maxwell.
I want to warn you that the next few months are going to be a bit of a learning curve for me. I'm elbow deep into the world of GPUs, but reviewing GPUs? Not so much. This is where the fun will begin.
I get to play around with our templates, and tune them to how I see fit - but I'd also like to have your input, too. Is there something you want to see us do? Let us know, we are open for change and would love to have your input. Without further delay, let's introduce NVIDIA's most exciting mid-range GPU ever, the GeForce GTX 960.
Introducing the GeForce GTX 960
Back in September of last year, NVIDIA surprised the world with the announcement of its Maxwell architecture. Maxwell powered NVIDIA's two flagship video cards, the GeForce GTX 980 and GTX 970, but now it's time to fill the void in the mid-range market with the GTX 960.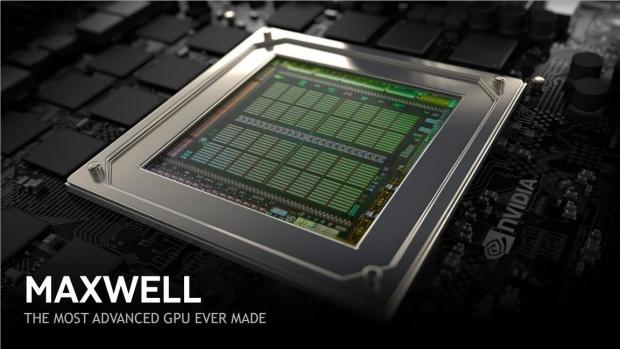 The GeForce GTX 980 and GTX 970 have been selling like delicious hotcakes, even to this day, with some retailers not being able to keep up with the demand. It feels like a total flip, as the end of 2013 saw AMD selling their Radeon cards like mad keeping up with the Bitcoin craze, but now NVIDIA have covered the high-end consumers with the Maxwell-based GTX 980 and GTX 970, which have been keeping gamers more than happy, especially at their respective price points.
Now is the time for NVIDIA to pounce on the biggest market of them all: the mid-range segment. This is the most popular segment of the market, as it is where the real big number of units are sold. Sure, the big guns will sell well, but there will be more $200-$300 GPUs sold per year, by a large margin, than the $600-$1000 GPUs, no matter how fast those high-end parts are.
This is where the GeForce GTX 960 sits. When we were briefed at the Maxwell launch, we wondered where the GTX 960 fell into this bucket, but now we know. NVIDIA tested the waters with the higher-end cards, holding off to unleash its probably most prized possession: the GTX 960.
Availability & Price
The GeForce GTX 960 is available from most brands, and retailers, right now. The price does vary depending on the model, but you shouldn't be spending too much more than $200 - $300 on your new GPU.
Architecture & Memory Subsystem
Architecture
Maxwell on its own is the most impressive GPU technology NVIDIA has ever created, especially when it comes to power consumption. But with NVIDIA, there's never just one part of the architecture that stands out, but when it came to Maxwell, the benefits of the low power consumption were a snowball effect, but a very, very good one.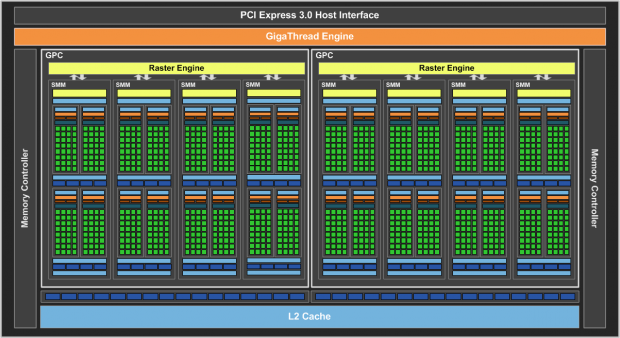 The GeForce GTX 960 continues this tradition, with a TDP of 165W, so a single card will only draw a maximum of 120W. That is, unless it's a third-party card with higher clock speeds and a more elaborate cooling system. This allows the GTX 960 to only require one 6-pin PCIe power connector from its users, which is a great achievement from NVIDIA considering it also features a decent punch in the performance department.
Inside of the GTX 960 we have the GM206 GPU, which is part of the Maxwell architecture. NVIDIA has made some changes to the cache hierarchy of the Maxwell architecture, with each of the GM206's SMM units featuring its own dedicated 96KB shared memory, while the L1/texture caching functions are joined together into a 24KB pool of memory per pair of processing blocks (48KB per SMM). Before Maxwell, the Kepler-based cards featured 64KB of shared memory function that was shared with the L1 cache.
This means that the GM206 core, or the GTX 960, is capable of pushing around 1.4x more performance per core than the GK106 Kepler CUDA cores, and 2x the performance per watt (which is just as, if not more important).
Keep in mind, NVIDIA is doing all of this magic on the ageing 28nm process. There were rumors that the company would be shifting over to the 16nm or 20nm process, but this has been delayed until at least late this year, or 2016 at the earliest. NVIDIA's Maxwell architecture couldn't have come at a better time, as it was able to provide a dramatic improvement to the performance per watt, something that the GTX 960 drives home, still on 28nm.
Memory Subsystem - 128-bit Isn't All That Bad
This is one of the bigger changes that mid-range GPUs face, the memory bus is usually cut short of the bigger brother. On the GTX 970 and GTX 980 cards, we have a full 256-bit memory bus, but NVIDIA has cut this down to a 128-bit bus. Normally, I would baulk at this, but the memory bus that NVIDIA has been working on with Maxwell is super-efficient.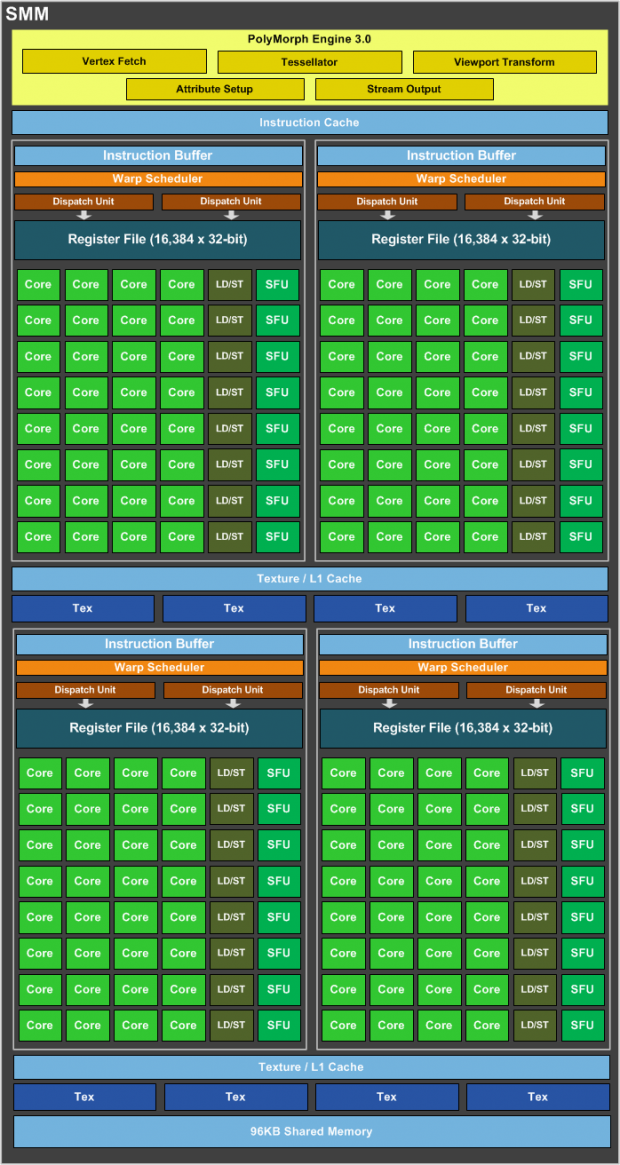 Gone are the days when we would look at a 128-bit memory bus and instantly think "yep, this is a low-end card that is going to suck at performance" and gets thrown into the "low-end gamers" pile. NVIDIA does some incredible things in its memory pipeline, which we're going to explain now.
NVIDIA has baked 2GB of RAM onto the GeForce GTX 960, with the company also revamping the memory subsystem of the GM206 core, with their "third-generation delta color compression engine" offering "new modes for color compression, allowing the GPU to more effectively use its available memory bandwidth". The new Maxwell-based GM206 core also uses around 25% fewer bytes per frame compared to the previous architecture, Kepler.
This translates to the GM206 GPU core, that the Kepler-based memory system running at 9.3Gbps would provide the effective memory bandwidth similar to Maxwell's enhanced memory system. But with its 128-bit memory bus, the GTX 960 has memory bandwidth of 'just' 7Gbps, but it is able to provide a tad more bandwidth than its direct predecessor, the GK106.
Moving this into numbers we better understand, the GTX 960 has an effective memory bandwidth of 148.8GB/sec, while the GTX 660 has 144.2GB/sec. So you can see, that while we have a 128-bit memory bus, the Maxwell architecture is doing some tricky things inside of the GM206 core to boost these numbers up.
Key Features, Display Support, Overclocking and More
Key Features
The GTX 960 supports all of the technologies that the GTX 980 and GTX 970 are capable of, such as VXGI (Voxel Global Illumination) and MFAA (Multi-Frame sampled AA) and more. Not only that, but we have GameWorks, G-SYNC, GeForce Experience, and much more. We'll cover the more detailed aspects of the new GTX 960 below, starting with display support.
Display Support
The new GeForce GTX 960 also has a new display engine that is capable of supporting resolutions of up to 5K (5120x2880), and up to four displays at once, meaning if you've got four 4K MST displays, you can hook them all up at once. The GTX 960 also supports HDMI 2.0, too.
It's nice to see the Maxwell architecture helping out even in the mid-range market here, especially when we're seeing 5K support. Sure, you're not going to buy this mid-range GPU for gaming at 5K, but you might buy this GPU if you're working with Photoshop, doing video editing, or something that would need to drive 5K, or multiple 4K displays.
The Sweet Spot GPU
The leading point of the GTX 960 is that we have a new card that is more than capable of driving 1080p at 60FPS in leading titles, at under 120W of power consumption, and a price that even the modest gamer cannot shed tears over.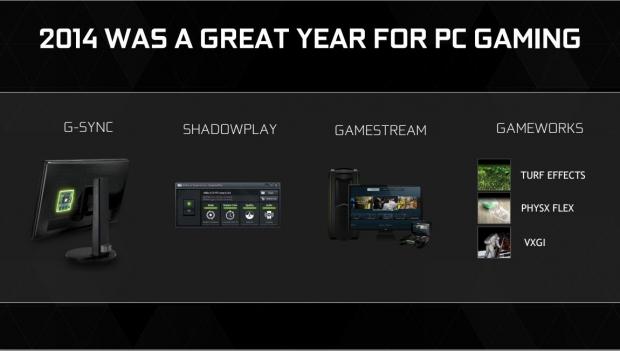 NVIDIA calls the GTX 960 the "Sweet Spot GPU" and for good reason. The #1 GPU on Steam is the GTX x60 (GTX 460, GTX 560, GTX 660 and GTX 760). The #1 GeForce GPU for MOBA gamers is the x60 series, and 2 out of 3 gamers are playing on a GTX 660 or older.
For gamers who haven't upgraded yet, but wanted to have all of those features of the Maxwell architecture, but couldn't afford the price tag on the GTX 980 and GTX 970, the GTX 960 fills that spot very, very nicely.
Overclocking - Massive Headroom for Performance
With a TDP of just 120W, there is going to be some headroom for overclocking, right? Well, you are right. Add-in-board (AIB) partners have all sorts of tricks up their sleeves, and over the coming weeks, you're going to see reviews of GTX 960s from ZOTAC, ASUS, MSI, EVGA and many more. All of these cards will differ in some way or another, which is the most exciting thing about the GTX 960.
Even in its most raw form, the GTX 960 is around 50% faster than the GTX 660. This provides an insane upgrade path for those using the GTX 660, as they're getting a card that will use less power, push out less heat, make less noise, and perform 50% better... how can you say no?
The GeForce GTX 960 has a base frequency of 1126MHz, with a boost clock of 1178MHz. During NVIDIA's own internal testing (and don't worry, we'll be doing our own, too) they were able to hit speeds of 1450MHz - but get this, with no fan speed or voltage modifications required.
No Fan Required in League of Legends, and More
Because of this headroom, at stock speeds, the Maxwell-based GeForce GTX 960 doesn't really require that much cooling to keep it cool. In some games, such as League of Legends, the GTX 960 consumes just 30W of power running at 1080p, with the GPU fan shutting off completely. Re-read that sentence again, as there are no mistakes - the fan on the GTX 960, in some games, will completely disable as it's simply not required. Maxwell at its finest, folks.
Final Thoughts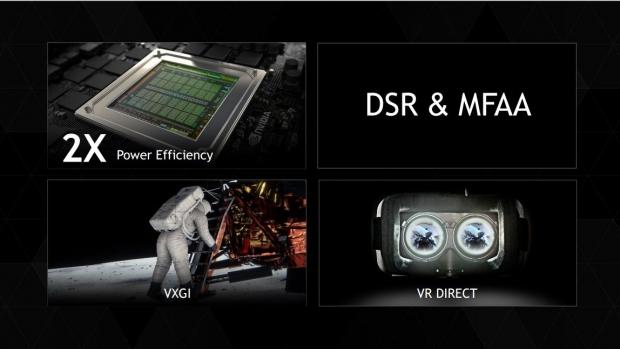 This is an exciting time for gamers, as NVIDIA has quite the GPU with the new GeForce GTX 960. While we haven't looked at performance just yet, we have a review that is available right now that you can view here. Not only that, but we have a bunch of cards in the pipeline that will be hitting the site in the coming days and weeks looking at various third-party cards with varying coolers, overclocks, and much more.
This is the perfect GPU for 1080p 60FPS gaming, and not only that, for MOBA gamers. As NVIDIA pointed out, the MOBA genre is the biggest gaming genre in the world, and it isn't slowing down. With tens of millions of League of Legends and DOTA 2 gamers, NVIDIA has just released the perfect GPU for these gamers.
The pricing is just right, the 30W power consumption in League of Legends is a total surprise, the 120W power consumption is a snowball effect of the incredible Maxwell architecture, and the overall performance (which you can see in our first retail sample review) is absolutely incredible considering the price.
NVIDIA has been making strides since it launched its Maxwell architecture last year, but this is one of the final pieces of the puzzle: filling the mid-range market with the "Sweet Spot GPU". The GTX 960 is definitely the card of choice right now, especially if you're not looking to spend over $200 - $300 on a new video card. Continuing along that train of thought, if you wanted a card for a HTPC or your kids' system, the GeForce GTX 960 really is the perfect choice.
Where does NVIDIA go from here? It'll be interesting to see where NVIDIA does go from here, as they're doing great things on the 28nm node, let alone the 16nm or 20nm node that should arrive toward the end of this year, or 2016. If you're in the market for a new mid-range GPU, NVIDIA has just provided the answer: the GeForce GTX 960.
PRICING: You can find products similar to this one for sale below.

United States: Find other tech and computer products like this over at Amazon.com

United Kingdom: Find other tech and computer products like this over at Amazon.co.uk

Australia: Find other tech and computer products like this over at Amazon.com.au

Canada: Find other tech and computer products like this over at Amazon.ca

Deutschland: Finde andere Technik- und Computerprodukte wie dieses auf Amazon.de
We openly invite the companies who provide us with review samples / who are mentioned or discussed to express their opinion. If any company representative wishes to respond, we will publish the response here. Please contact us if you wish to respond.