TweakTown Best of Consumer Storage for 2013
Tyler takes us on a journey back checking out some of the best consumer storage devices for the year. Let's go!

Published
6 minute read time
Introduction and USB 3.0 Flash Drives

The end of the year is upon us, the warm southern winds have shifted bringing cold Canadian air to those of us in the northern United States. With this comes the holiday season and more importantly, you will find a number of deals on all sorts of storage solutions.
Over this last year we have seen a number of new products launched on paper and brought to market, a lot of these I have had the great opportunity to spend some time with.
Within this article, I will share with you some of my favorites and accordingly the top five products in each category. These categories include:
- USB 3.0 Flash Drives
- USB 3.0 External HDDs/SSDs
- Direct Attached Storage
- Consumer HDDs
So, without further ado let's get on with the show!
USB 3.0 Flash Drives - Top 5
Corsair Flash Voyager GS

The Corsair Voyager GS is just now entering the market in wide availability. This drive carries ample performance touching 300 MB/s, sports clean lines, and an aluminium construction. The only downfall of this drive is its wide form factor. This drive can be had in capacities ranging from 64GB to 256GB.
MX-Technology LX

The LX flash drive from MX-Technology is the follow up to the very durable ES flash drive. The LX combines the best MLC NAND flash available with an Innostor FSP offering 200 MB/s+ read in a very affordable package. This drive is available in 8GB to 128GB capacities.
SanDisk Extreme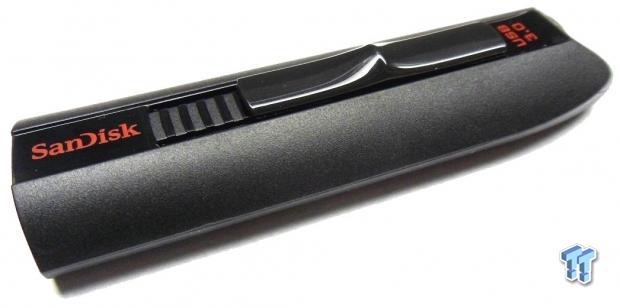 The SanDisk Extreme is one of the very first USB 3.0 flash drives we had the chance to take a look at. From the start, we knew this drive was one of our favorites, featuring 250 MB/s read and 200 MB/s write performance within a sleek sliding frame. This drive is available in capacities ranging from 16GB to 64GB.
Kingston HyperX 3.0

The HyperX brand from Kingston is known as the performance standard - the DataTraveler HyperX is no different. Within this drive you will find read capabilities near 300 MB/s, all within an attractive blue and black shell that screams the HyperX brand. This drive is available in 64GB to 256GB capacities.
Mushkin Ventura Ultra

The somewhat elusive Ventura Ultra from Mushkin. This drive was first announced during CES 2013, and now it has officially entered the market. The Ventura Ultra packs in a true SandForce SF2281 FSP with premium MLC NAND.
The styling will also take you on a trip down memory lane with its aircraft aluminum frame that resembles the old Ridgeback DRAM. This drive is available in 60GB, 120GB and 240GB capacities.
External HDDs/SSDs
External HDDs/SSDs - Top 5
Angelbird SSD2Go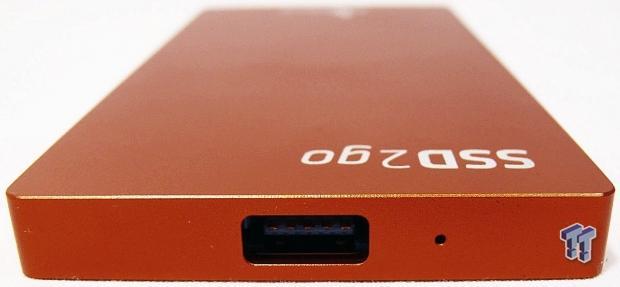 The Angelbird SSD2Go is a once in a lifetime product, machined out of high grade aluminium and anodized to the color of your choice. Internally, only the highest quality components are used including the SF2281 FSP and high-grade MLC NAND. Performance of this unit reaches into the highest tier of USB 3.0, there you will find 425 MB/s reads and 300 MB/s+ writes.
LaCie P9223 Slim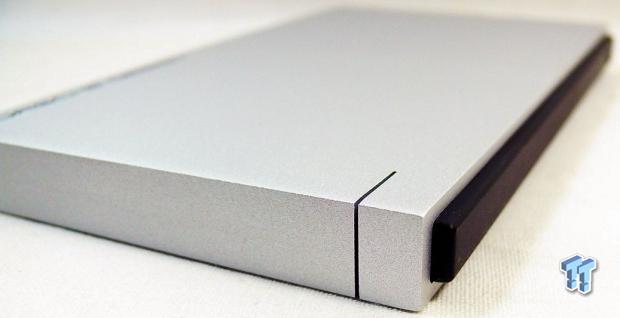 The LaCie P9223 Slim is collaboration between Porsche Design and LaCie. What this gets you is an extremely good looking unit with tons of reliable performance. In our testing, we were able to top 400 MB/s in reads accompanied by 200 MB/s writes.
Akitio Neutrino Thunderbolt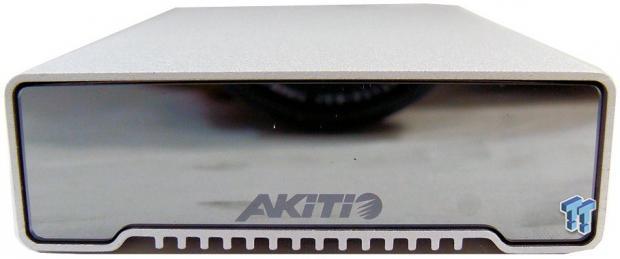 The Akitio Neutrino Thunderbolt was one of the very first Thunderbolt devices we laid our hands on. From the get-go, we loved this compact storage solution. Internally, the Akitio houses the Intel 330 SSD, giving users the very best in terms of high grade NAND. Performance of this unit was astounding for a single drive solution touching 450 MB/s read and 300 MB/s write.
ADATA DashDrive HV620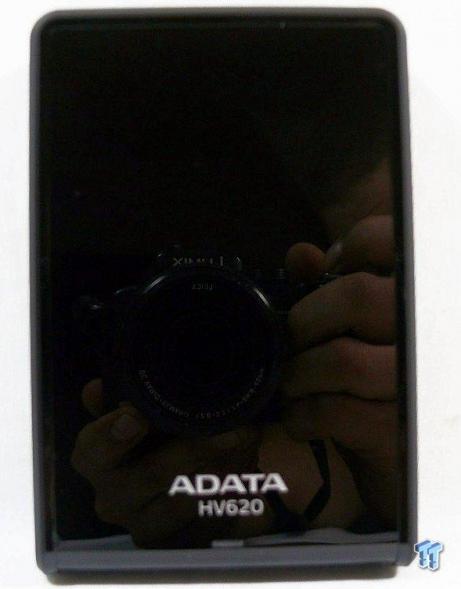 The HV620 from ADATA goes on the list just for its sheer capacity in a small form factor. Coming in at 2TB, this drive should be able to house several PC/Mac backups without issue.
Seagate Slim Portable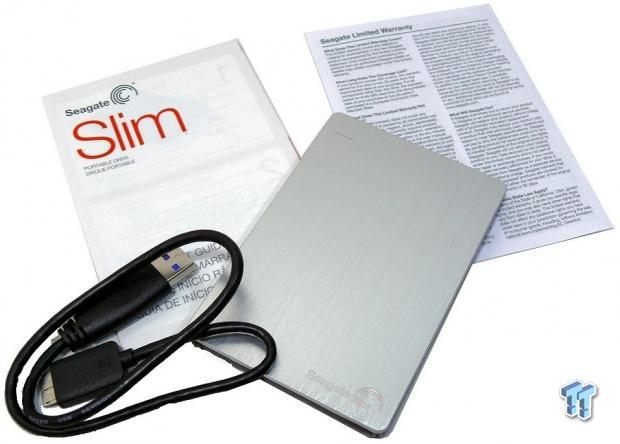 The final spot goes to the Seagate Slim Portable. This ultra-portable storage solution features a sleek aluminum exterior along with bundled Dashboard software making scheduled backup's simple to setup and easy to use.
Direct Attached Storage
Direct Attached Storage - Top 5
Drobo 5D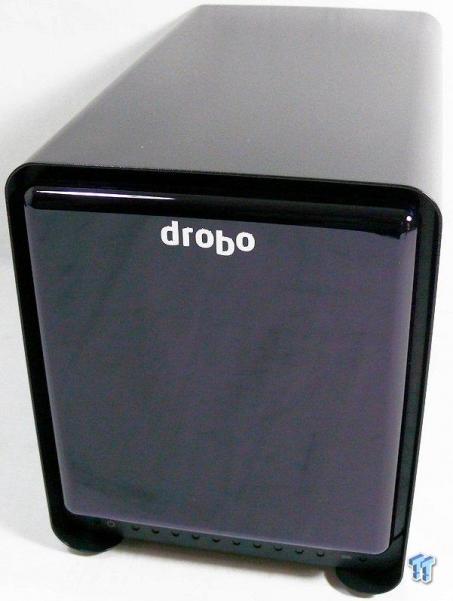 Ah, the Drobo - one of my all-time favorites. The Drobo 5D is truly a next-generation storage solution, and one that encompasses what external storage is all about - protection. While this unit will set you back a good $699, the build quality and storage simplicity is truly amazing.
LaCie 5Big Thunderbolt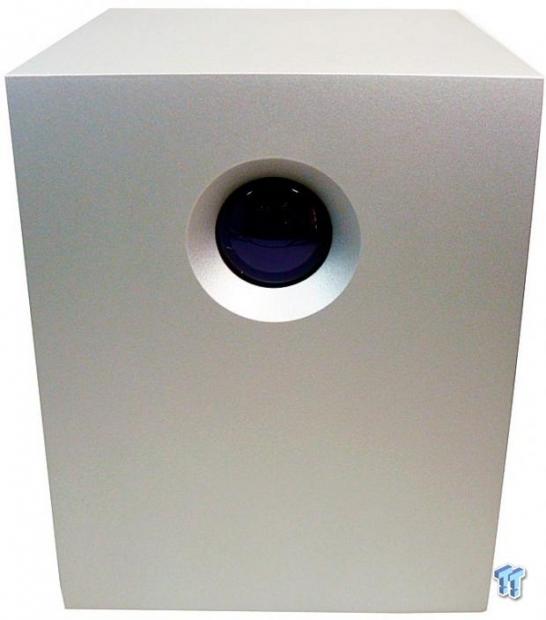 For creative professionals that crave extreme performance there is no other place to look than the lightning fast 5Big Thunderbolt from LaCie. In our testing, we reached 750 MB/s reads and 700 MB/s writes all without sacrificing storage capacity.
CalDigit AV Pro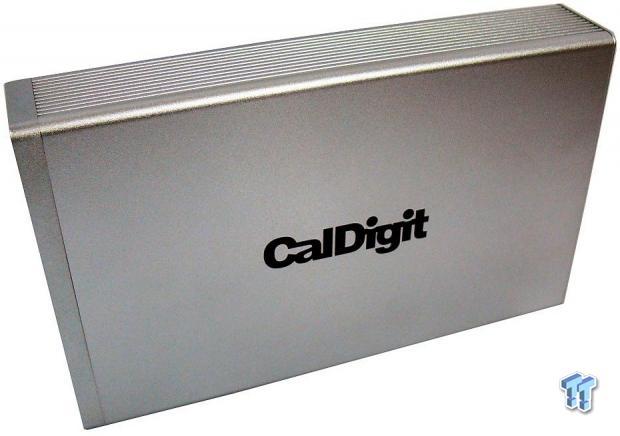 The CalDigit AV Pro offers users the ability to swap drives and entire drive caddies with ease. Whether you're archiving data or streaming your workloads, the AV Pro was one of the best storage solutions we laid our hands on this year.
Western Digital MyBook Thunderbolt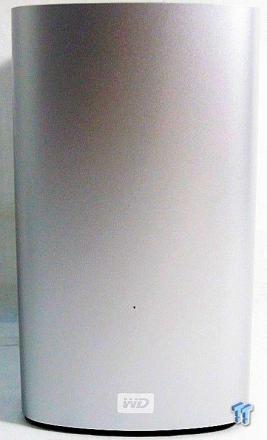 The theme this year is Thunderbolt, as made apparent by the abundance of devices on the market. The MyBook Thunderbolt isn't a screamer in terms of performance, but it does offer RAID 0 and RAID 1 support with performance numbers around 250 MB/s read and write in RAID 0. The build quality of this unit rock solid and the unit tends to blend into your desktop, much like the entire MyBook lineup.
TeraTrend TS432U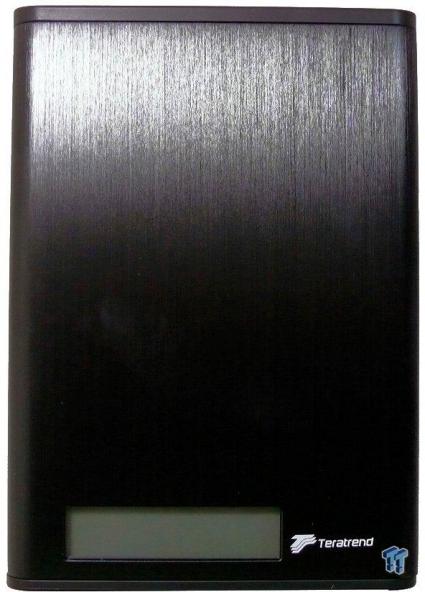 TeraTrend is the storage brand of SilverStone. After having the opportunity to look over a few of their units personally, I am really impressed by the build quality and thought that goes into their products. The TS432U is a quad-bay unit that offers USB 3.0 and eSATA support, along with RAID options including 0, 1, 3, 5 and 10. Additionally, the device can act as a drive duplicator making this storage solution very unique.
Consumer HDDs and Final Thoughts
Consumer HDDs - Top 5
Western Digital Red 4TB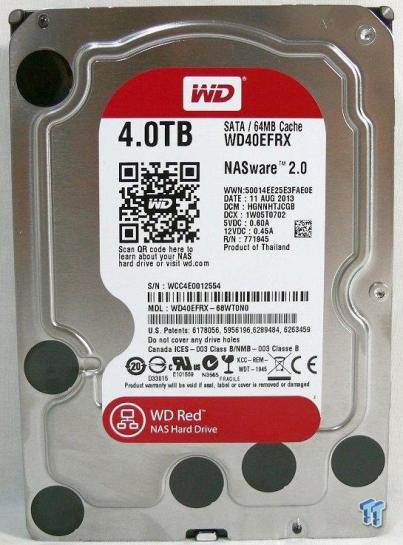 Previous to the latter end of this year, the WD Red HDD was only available in 1, 2 and 3TB capacities. Expanding the lineup and introducing the 4TB model, WD allowed home and business users the ability to expand from 15TB of storage capacity to 20TB in a five-bay NAS appliance. Sequential performance of this drive touches 140 MB/s read and write, while using less than six watts at its peak.
Seagate Desktop SSHD 2TB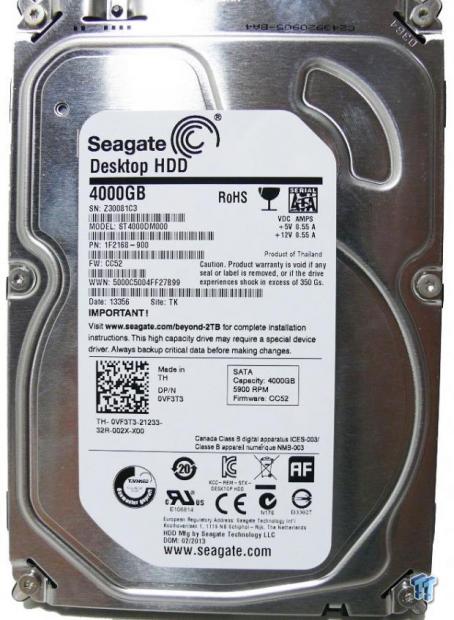 The Seagate Desktop SSHD for most of the year went relatively unnoticed, even by me. It wasn't until I was browsing through forums and found people asking about it did I myself curious as well. After receiving the unit and running it through the normal suite of tests, I came away relatively surprised by the performance and its offerings over a standard HDD. The amount of NAND cache is just right and the caching algorithms adjusted to desktop use making this one heck of a drive for your OS.
Seagate Desktop HDD .15 4TB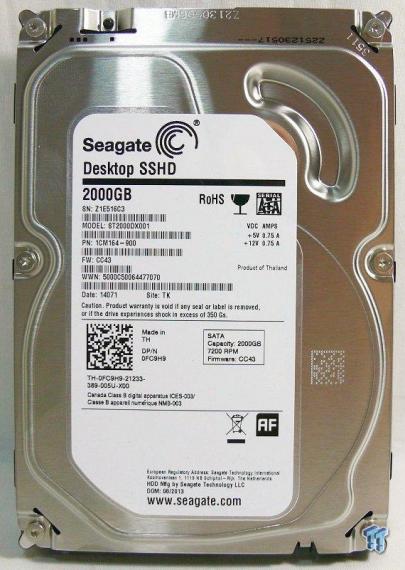 The Desktop HDD .15 is Seagate's first consumer level 4TB HDD. Expanding from the 3TB peak of the Barracuda generation, the Seagate Desktop HDD offers that extra space needed for your gaming PC or data backups. Sequential performance of this drive is around the 150 MB/s mark for both read and write with power consumption just under seven watts at its peak.
Western Digital Red 1TB 2.5"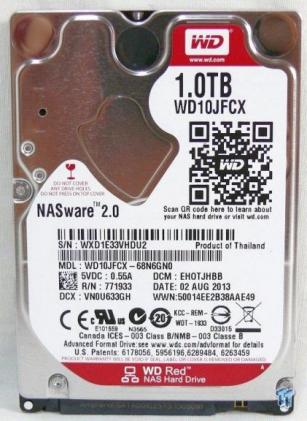 In the middle of the year, along with the launch of the 4TB 3.5" Red, WD announced the world's first consumer 2.5" NAS HDD. Packing in all of the NASware technology of the larger drives the small form factor, Reds are perfect for small form factor storage appliances and in particular when power consumption is of high importance. The 2.5" WD Red is available in 750GB and 1TB capacities.
Seagate NAS HDD 4TB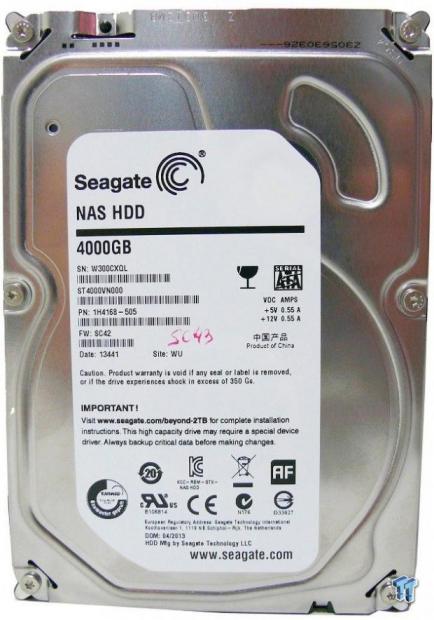 The Seagate NAS HDD was launched early in the year, aimed at the same 1 to 5 Bay NAS appliance market. This drive carries 4K random performance near 350 IOPS for both read and write with sequential performance near 150 MB/s read and write. Power consumption of this drive touches just under 6.5 watts at its peak.
Final Thoughts

Well, you have made it to the end of my rather long list of favorites for the year. Of course with each of these items being my personal favorites, I must stress to you that the number one thing you must do when you're in the market for any product is research what you're buying and ask questions! If you need any help or have question, you can always find me in the TweakTown forums rather easily.
As winter approaches and we tend to stick to the indoor a little more leading us to spending our hard earned money, I hope this article serves you well in your endeavor whether it be looking for a new flash drive, USB 3.0 HDD, DAS or even a shiny new spinner to replace your aging drives.
One thing is certain, next year will be full of new surprises and innovation, as manufacturers begin to jump on the Thunderbolt 2 bandwagon. The next version of USB 3.0 and accompanying product arriving shortly after and even HDDs could see a boost in capacity and performance as Helium and SMR technology reaches completion.
PRICING: You can find products similar to this one for sale below.

United States: Find other tech and computer products like this over at Amazon.com

United Kingdom: Find other tech and computer products like this over at Amazon.co.uk

Australia: Find other tech and computer products like this over at Amazon.com.au

Canada: Find other tech and computer products like this over at Amazon.ca

Deutschland: Finde andere Technik- und Computerprodukte wie dieses auf Amazon.de
We openly invite the companies who provide us with review samples / who are mentioned or discussed to express their opinion. If any company representative wishes to respond, we will publish the response here. Please contact us if you wish to respond.