The Great SSD Flash Shortage of 2013 - EOL 25nm, the pain and the future
Most SSD products with 25nm IMFT NAND are now end of life, but finding products with 20nm flash is difficult. Companies that traditionally used IMFT NAND are now turning to Toshiba and SanDisk to keep product going.
Published Jun 26, 2013 6:20 PM CDT
|
Updated Tue, Nov 3 2020 7:00 PM CST
6 minute read time
Introduction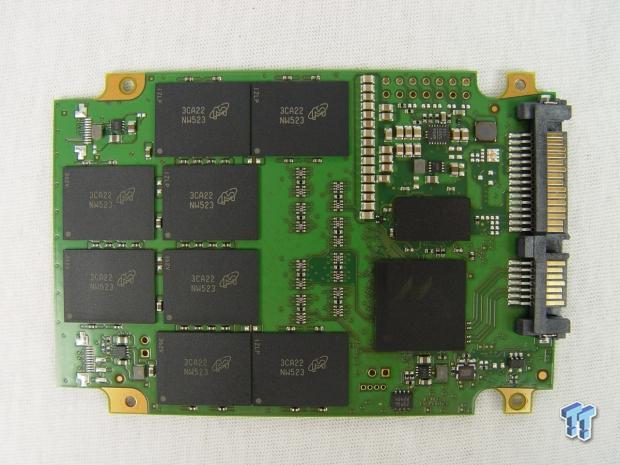 Within hours of visiting Crucial at CES, my phone was ringing off the hook. The people that I consult for wanted to know the inside scoop, 960GB in a $600 SSD with better than acceptable performance for their needs, companies wanted to know why and where - they were ready to place orders. Fast forward six months and they've placed orders, as has everyone else. Micron needed 20nm flash and it needed it fast. One of the biggest buyers, the government and over the past few weeks we found what they need all of this high performance storage for.
This story doesn't start with Micron or in 2013 for that matter. In a move to increase prices, last July Toshiba announced plans to cut NAND flash production by 30%. By September, OCZ Technology warned investors of a lower forecast citing a shortage of NAND chips used to build storage devices. In March 2013, Peter K. Hazen, Director of SSD Marketing, NVM Solutions Group sent a letter to customers with the excerpt below.
Intel remains very committed to our SSD business. As a leading NAND flash memory manufacturer with our IM Flash Technologies partner Micron, our NAND supply continues to grow every quarter and as a result we expect to have twice the SSD output in 2013 as we did in 2012. Through internal and industry forecasts, we originally felt this would be sufficient to meet our customers' demand.
Unfortunately, even 2x supply growth is not sufficient. Even in the first half of this year, we expect to ship more than 2x the units in Q1 and Q2 than the same quarters last year, but it is not enough to meet our aggregate customer demand. We recognize that this can be disruptive to your business and we are working with our customers worldwide to minimize the impact and maximize the output. This will also mean we will not necessarily be doubling output on every product line, but will focus output on the datacenter and professional client product lines to help satisfy demand on products that our customers have designed in, and will reduce the volume on products for segments that are more transactional in nature.
Intel has and will continue to launch new SSD products in 2013 that utilize the smallest, most cost-effective NAND available (20nm), and these products are the key to increasing capacity as we are able to ship more SSDs per wafer than prior generations. Please support the migrations to these new products as well as take advantage of their greater performance and new features, while still maintaining industry-leading quality and endurance.
From that point, things must have gone horribly wrong or amazingly well depending on what side of the fence you're on. Let's take a look at what the NAND flash shortage of 2013 means for manufacturers of consumer SSDs and what it means to you as well.
IMFT Customers Look to Flash Forward and Hynix
IMFT Customers Look to Flash Forward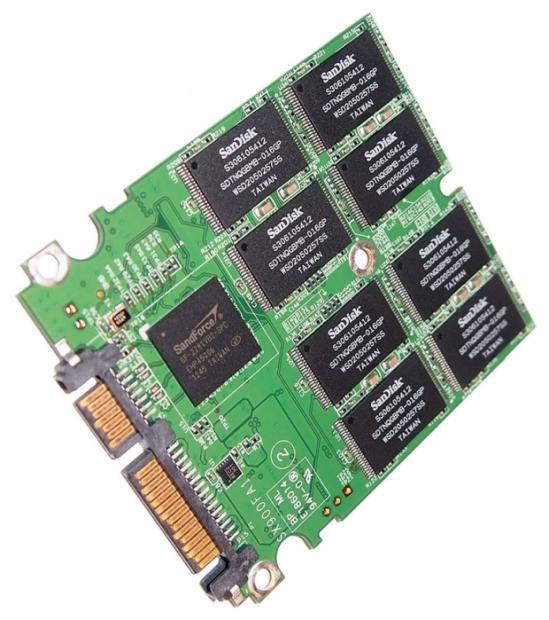 Image Courtesy of HotHardware.com
The image above is from a review published by Hot Hardware on June 21, 2013. It shows an ADATA XPG SX900 256GB SSD with SanDisk 19nm Toggle Mode flash. On the surface, nothing in this image should surprise anyone. The SX900 is one of ADATA's high-performance products designed for gamers and power users. Seeing an LSI SandForce SF-2281 controller with the new B02 stepping paired with SanDisk flash is a good combination.
When the SX900 first launched a year ago it shipped with Micron NAND flash. The drive was later revised with Micron NAND purchased at the wafer level and packaged by ADATA. Packaging flash is a good way to reduce costs and ADATA has done it for their own and other companies' products for quite some time now. For ADATA to go back to using 'off-the-shelf' flash and invest in a radical change to the BOM, ONFi to Toggle, tells us a lot about the current state of 20nm flash from IMFT.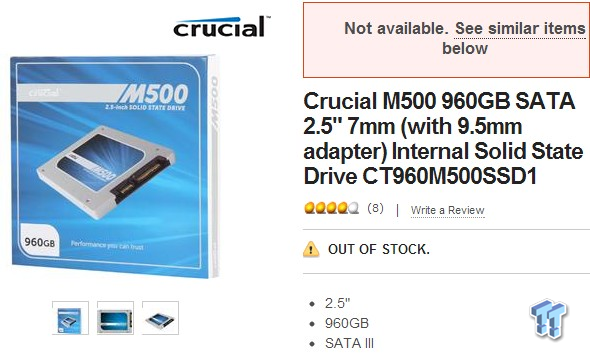 I receive emails nearly daily from shoppers trying to purchase Crucial M500 960GB SSDs. Newegg doesn't have stock at the time of writing and given the extremely low user reviews posted for this product, I'd say they've never had a steady flow of M500 in either 960GB or 480GB drives. Even Crucial.com, Crucial's own web store is 960GB-less. When you try to purchase this product SKU shoppers are met with the following message.
We are sorry, but the product you selected is temporarily out of stock. However, we are constantly replenishing our inventory and there's a good chance that this product will become available soon. Check back often to see when the product you selected is available, or make your purchase today by returning to the previous page and selecting a comparable product.
... and Hynix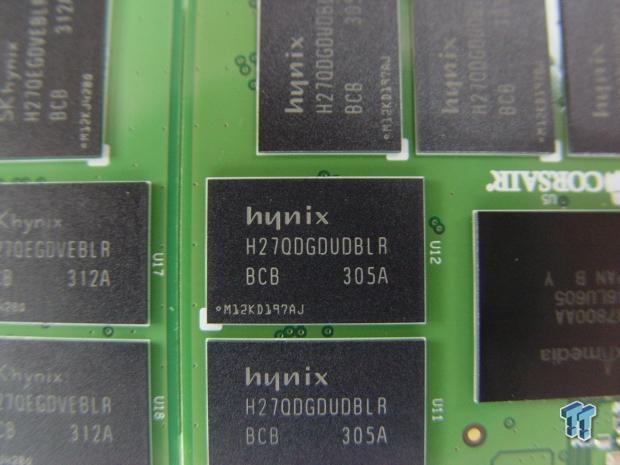 Last month we talked about Corsair moving the base Neutron from 25nm IMFT flash to new Hynix 22nm flash. We rarely see SKHynix NAND in consumer SSDs. I can count the number of SSDs I've held with Hynix flash on one hand and I test more than my fair share. I would estimate TweakTown reviews roughly 80% of the consumer SSD SKUs released worldwide, around 80 products in 2012 published and many more in private tests.
The evidence leads us to believe that IMFT has yield issues with the new 20nm process or that the demand is so high, existing partners who once purchased in bulk simply can't get enough flash from the company to support demand.
Pain at the Manufacturing Level and for your Wallet
Pain at the Manufacturing Level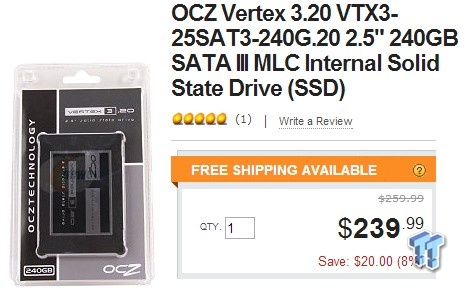 Any flash shortage will increase prices for consumers; we went through the cycles in the DRAM market for years. Until recently though, consumer SSD prices were going in one direction. The transition from $1 per GB to 50c per GB was rapid, but just as fast, prices shot back up. Finding quality SSDs for less than a dollar per GB is still possible, but some products designed to sell closer to the 50 cents per GB are closer to $1 per GB mark.
One company we think is feeling the pain is OCZ Technology. OCZ hasn't released a consumer SSD with Toshiba Toggle flash since the Vertex 3 Max IOPS. Every product since then has shipped with IMFT flash, either 25nm or 20nm. The new OCZ Vertex 3.20 released as a low-cost SSD. OCZ has a long history of kicking every other companies' asses in the low-cost market. Not only did OCZ own that market, they drove other companies to lower flagship product prices just to compete. The new OCZ Vertex 3.20 uses IMFT 20nm flash and as you can see above, the price is much higher than the MSRP of $219.99 at this time.
We think that the 20nm flash shortage is hurting OCZ more than anyone else still in the consumer SSD game at this point. Patriot Memory, G.Skill and Monster Digital have already pulled out of the consumer SSD business and there are rumors of more companies to follow. The combined efforts of Patriot, G.Skill and Monster Digital don't equate to the volume of products shipped by OCZ Technology, but less competition in the consumer space hurts consumers.
... and for your Wallet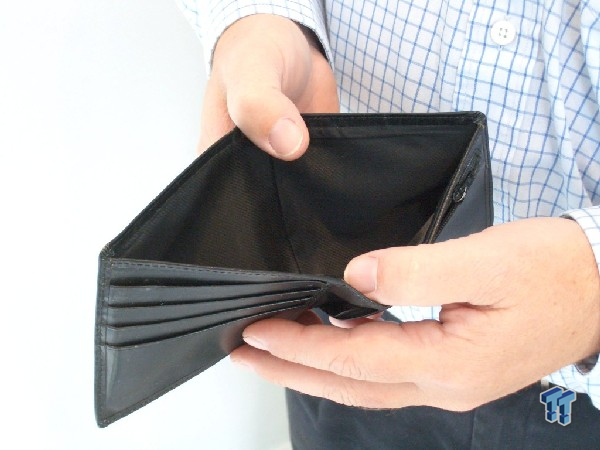 We don't expect consumer SSD prices to return to late 2012 prices anytime soon. This should worry anyone looking to purchase an SSD. Products designed for the mainstream performance market will hover just under $1 per GB, but high performance parts could surge when demand picks up in three to four months.
In our OCZ Technology Vertex 450 review we stated that OCZ plans to release a Vector 150 product and that production of the existing Vector product with 25nm flash was ending soon. Vector 150 could bring a new price premium that we haven't seen in many years.
Final Thoughts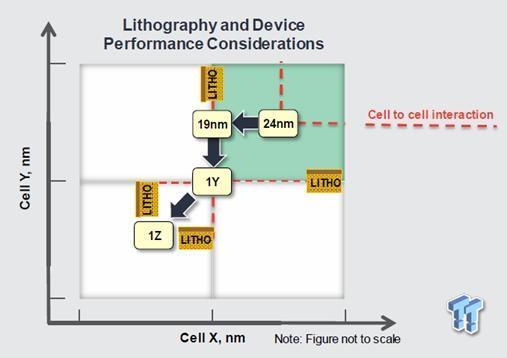 The consumer SSD market will feel the pain from IMFT's flash cross over from 25nm to 20nm for at least a few more months. When IMFT gets their flash together, consumer SSD prices should return to 2012 levels - at least we hope so.
There are three bright lights at the end of the tunnel. The first is the obvious, IMFT increases yields on 20nm flash. The second comes from a report at SeekingAlpha. They speculate that Micron is converting a fab in Singapore from DRAM to NAND. This would decrease worldwide DRAM wafer production by six percent, but have a positive impact on the flash market.
The third light at the end of the tunnel is SanDisk and Toshiba's announcements of a transition to new 19nm 1y flash. Current Flash Forward 19nm flash is 19mm by 26mm cells. The new 1y flash moves to 19mm by 19.5mm. This will allow more flash per wafer and increase global supply.
Moving forward, the fabs have the rest of the SSD industry by the you know what's. SanDisk, Intel, Toshiba, Samsung, Micron and SK Hynix control the world's supply of flash. We have to wonder how long the SSD fab-less companies have left and what it will take to survive moving forward.
PRICING: You can find products similar to this one for sale below.

United States: Find other tech and computer products like this over at Amazon.com

United Kingdom: Find other tech and computer products like this over at Amazon.co.uk

Australia: Find other tech and computer products like this over at Amazon.com.au

Canada: Find other tech and computer products like this over at Amazon.ca

Deutschland: Finde andere Technik- und Computerprodukte wie dieses auf Amazon.de
We openly invite the companies who provide us with review samples / who are mentioned or discussed to express their opinion. If any company representative wishes to respond, we will publish the response here. Please contact us if you wish to respond.