AMD FX-8150 Bulldozer 2600MHz DDR RAM Overclocking
Not unlike Llano, we hear good things about memory overclocking on the Bulldozer platform. Let's check it out and see for ourselves.
Published Fri, Oct 14 2011 10:44 AM CDT
|
Updated Tue, Nov 3 2020 7:01 PM CST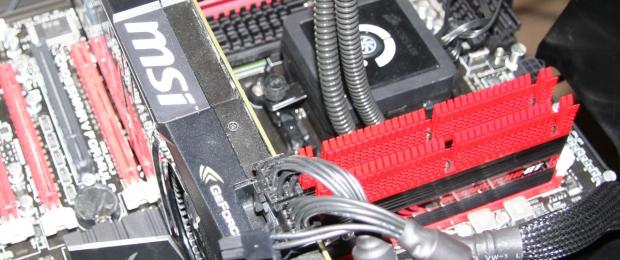 Nothing annoys me more than the inability to review a product. It doesn't happen very often, especially when we move outside the realm of the product being DOA or it not making it through all our tests. Two products have eluded me over the last twelve months, though, and what disappoints me more is that they come from one of our favourite companies to deal with.
The Corsair CMGTX4 and CMGTX7 were two of the fastest RAM kits available at the time; they carried with them a huge price tag and 'till today, the speed on the GTX4 kit is just insane. Both kits are dual channel, but neither would achieve their rated speeds.
While overclocking on the Z68 platform is great, its memory overclocking is limited and actually not as strong as the older P55 when it comes to raw MHz. Having unfortunately admitted defeat on these two kits, I never got around to actually looking at them, because we couldn't get the default speeds.
Before you think it's some conspiracy for us not to show good products, or products that don't run at their rated specification, know that achieving the speeds isn't as easy as getting that typical 2133MHz DDR clock. We knew the kit would do the rated speed, it just wasn't going to happen on any of the gear we have....until today!
Before we get into that more, though, let's take a quick look at the two kits. Both are of the Dominator line and come in as part of the GTX line which is the most limited line. They carry a high price tag and generally are only available in small quantities.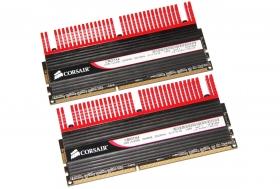 The CMGTX4 launched all the way back in May 2010 and they have been sitting on my shelf gathering dust for all that time. We tried the kit on our original P55 testbed, but its RAM overclocking while strong, wasn't quite as strong as what this kit was able to offer.
The CMGTX4 comes in at a staggering 2533MHz DDR default clock. For the most part, 2133MHz DDR is where we see most companies stop. The trade-off for the massive amount of speed came in two ways; the first was we were limited to only a 4GB kit. The second was the timings are quite loose at 9-11-10-30.

With great optimism, it was time to finally give the kit its shining moment. The second kit is the CMGTX7 and this one isn't nearly as old having come out only a few months back. We originally saw it pop up around August and one of the first things we noticed with the kit was its speed wasn't as aggressive as the previous GTX4 kit.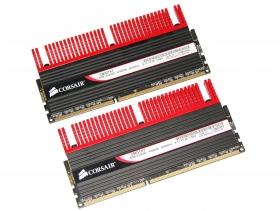 Coming in at 2400MHz DDR, the kit was going to offer some serious speed, but it still was 133MHz DDR shy of the previous high end GTX kit and while it carries the same 9-11-10-30 setup seen on the CMGTX4, this kit differs in the sense that it's an 8GB one instead of a 4GB one.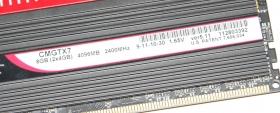 The move to an 8GB kit means we are at a level that most people want to be at these days. The cost of high speed kits has always been the fact that smaller density chips have had to be used, but here we saw one that allowed us to have 2x 4GB modules while still carrying speeds well in excess of that normal 2133MHz DDR we normally see.
The problem was, our Z68 platform just never played nice with this kit and like the CMGTX4 we couldn't get the speeds we needed out of the kit and we knew we were only ever held back by the hardware around the RAM and never the RAM itself.
This has all changed, though, with the release of the new Bulldozer platform. Today we've thrown these two kits in our testbed with a couple of other kits and CPU / Chipsets and we're able to see the kind of speed we're able to get out of the kits here while also looking at the evolution of memory performance from the older 1100T to the powerful 2600k today.
We just wanted to have a bit of fun here today and concentrate on the synthetic side of things, so we just fired up AIDA64 to see what kind of performance could be had in a MB/s capacity.
Looking at our graph, we get a really good idea of what's going on in the memory world. For starters, no matter what speed we throw at our FX-8150 platform, you just can't touch the performance that the Z68 is able to offer. These numbers are just going to become even more insane next month I think when Sandy Bridge-E and the Quad Channel wielding X79 chipset hits us.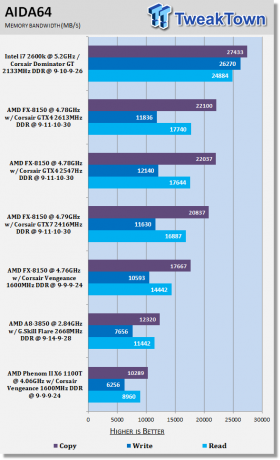 What we can see, though, is that scaling for memory speed is actually pretty good and over the older 1100T, some serious improvements have been made. The other thing is, compared to the Llano A8-3850 platform that we looked at a few months ago, MHz for MHz the FX-8150 platform is also a load faster, even when comparing 2668MHz DDR on the A8-3850 to 1600MHz DDR on the FX-8150.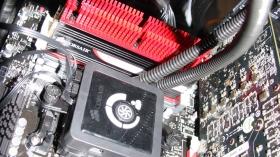 The FX-8150 platform brings with it this weird predicament on the RAM testing front. Its BCLK flexibility, tolerance for high speed RAM and strong divider range means that finding the highest possible speed on a kit is better than ever. Unfortunately, even if clocked 500MHz DDR higher than its Z68 counterpart, it will be overall slower in terms of bandwidth seen.
Unlike the Llano platform which saw some insane gains in performance with the onboard graphics and increased memory speed, the same can't be said here. While we have only shown you AIDA64 here, testing has shown us that a 1000MHz DDR overclock on your RAM doesn't make Bulldozer the platform to own.
The worst thing out of all of this, though, has to be the simple fact that we again see this bit of shining light come out of the platform. We're getting these little things out of the platform that create this wonderful mirage. There are beams of greatness in little areas when it comes to the new Bulldozer platform.
In some instance it's the price, in others it's the 8 cores and today it's the massive amount of memory speed that can be achieved out of the kit. It seems clear that AMD has got some serious potential in the CPU market. I suppose the question is, will we see it before Intel open another can of whoop-a**?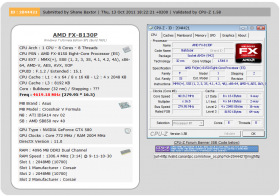 Before we finish up, though, we've just got to talk about the Corsair kits here. The CMGTX7 when moved from its default 2533MHz DDR clock was up and running in Windows at 2613MHz DDR. The GTX line of Dominator kits would have to be one of the most special on the market and unfortunately they seem to come around as often as Christmas does. If you're up for some serious fun, though, and you've got the hardware to really make use of them, they're one of the best series on the market for people who just want to see speed.
I hope you enjoyed our little insight into RAM overclocking on the new FX-8150. We didn't want to do anything too huge for the simple fact the massive boost in speed rarely does anything more than boost your synthetic test numbers. Now it's time to work on the flurry of 990FX boards that sit around me before we move onto Sandy Bridge-E next month.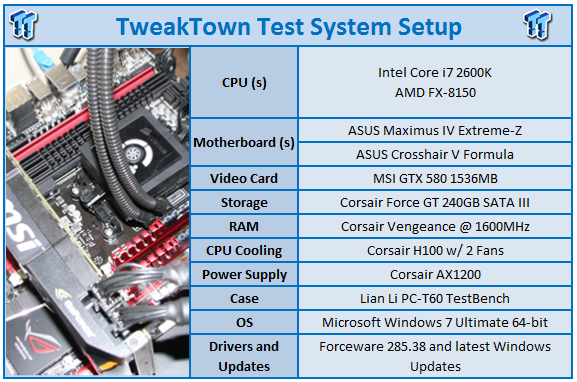 PRICING: You can find products similar to this one for sale below.

United States: Find other tech and computer products like this over at Amazon.com

United Kingdom: Find other tech and computer products like this over at Amazon.co.uk

Australia: Find other tech and computer products like this over at Amazon.com.au

Canada: Find other tech and computer products like this over at Amazon.ca

Deutschland: Finde andere Technik- und Computerprodukte wie dieses auf Amazon.de