The Top 20 Films Unreleased on Blu-ray - Part IV
With 2010 now behind us and many more blockbuster releases of the past transferred to Blu-ray, Ben gives a top 20 pick of movies we're left holding out for in the final of a four part series.

Published Sun, Jan 9 2011 3:42 AM CST
|
Updated Tue, Nov 3 2020 7:02 PM CST
The Top 20 Films Unreleased on Blu-ray - Part IV
Welcome back to the fourth and final part of this epic series as we countdown the Top 20 films yet to be released to Blu-ray disc. If you missed the first three parts, be sure to look at them
here
. I've cheated just a little with the final five films, but I'm sure that you'll nod in agreeance with me.
5
- The Jurassic Park Trilogy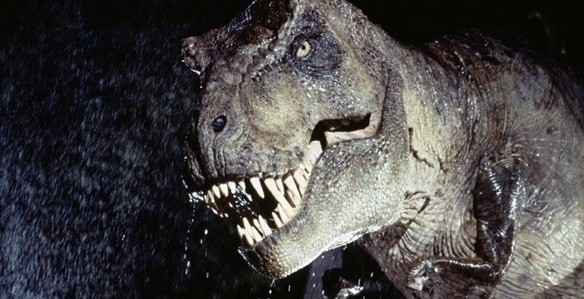 In 1993, Steven Spielberg wowed audiences with the CG/ Stan Winston animatronic re-recreation of the dinosaur world, based off Michael Crichton's successful book series. In 1997, Spielberg transported us back to the abandoned island and then let a T-Rex loose in San Diego. In 2001 Director Joe Johnston took us back for one final adventure amongst the reptiles, but despite some excellent action sequences the heart had become lost. Still, the
Jurassic Park Trilogy
has many fans (myself included) and the first film will be remembered fondly for ushering in the dawn of computer graphics.
No word yet on when to expect the
Jurassic Park Trilogy
on Blu-ray. It was released with great fanfare to DVD very early on in its life (ten years ago is a long time), but its absence is now rather peculiar.
4
- The Indiana Jones Trilogy
[img]2[/img]
Again; cheating just a tad, but these three films (not including the ill-advised and previously released to Blu-ray
Indiana Jones and the Kingdom of the Crystal Skull
) are definitely very high in the 'eagerly awaited' category. Steven Spielberg and George Lucas teamed up for what they saw as a return to the Saturday matinee films of their youth, and as it turned out audiences clamoured for the rousing adventure and fun contained within. Whilst the first film
Raiders of the Lost Ark
is undoubtedly the strongest of the four films, I have always held a particular fondness for the third entry
The Last Crusade
, which I still believe was and should have remained the perfect final entry in the series.
A release of the
Indiana Jones
Trilogy was heavily rumoured to coincide with the 2008 release of
Kingdom of the Crystal Skull
, but this did not eventuate. Then the rumour mill flared up that a Blu-ray release would coincide with the release of 2009's
Indiana Jones
Lego game, but this too did not eventuate. Unfortunately there has since not been any solid word on when to expect the films, other than a suggestion that I doubt the trilogy will be released in competition with another must-have trilogy next year...
The Top 20 Films Unreleased on Blu-ray - Part IV - Cont.
3
- Titanic
[img]3[/img]
Director James Cameron has always been a visionary and slightly before his time. As such, his great stroke of genius was to meld one of the 20th Century's greatest disasters with an epic love story and then let the proceedings play out. I remember attending the premiere screening in December 1997 and it was clear that I had just seen something rather special. Unfortunately it's been a victim of its own success, not helped by the theme song
My Heart Will Go On
which radio stations killed upon release.
Divorced from the hype and the marketing gloss,
Titanic
can stand alone as a great confluence of events; cutting edge visual effects, two compelling, relatively unknown stars (at the time) and a strong script means the film will stand the test of time.
With Director James Cameron lost to Pandora, for many years the top grossing film of all time had a truly wretched DVD release which was somewhat rectified by a special edition DVD release in 2005. Cameron has committed a theatrical 3D re-release of the film to coincide with the 100th anniversary of the disaster in 2012. It is unknown whether he intends to release the film to Blu-ray before this event, or the more likely scenario of following the theatrical re-release.
2
- Citizen Kane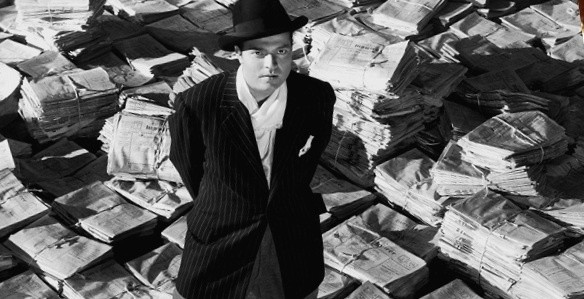 Currently sitting at number 36 on the IMDB Top 250 films, but generally considered by many film critics, including Roger Ebert, to be the greatest film ever made, is the 1941 epic
Citizen Kane
. On the verge of 70 years old, the film is nowadays largely ignored by younger audiences who aren't film students and it's a shame because the film is one of the earliest examples of film as a pure art form, as techniques such as sound design and editing were being honed and developed. Director/ Producer and actor Orson Welles crafted an epic, semi-autobiographical story of newspaper magnate Charles Foster Kane and the mystery of "Rosebud".
Film restoration company Lowry Digital restored the film in standard definition in 2000, but their art has improved significantly since. In one scene rain falling outside a window was digitally erased because the film artifact algorithm thought it was imperfections on the film and unfortunately no one picked it up. Warner Bros is due to release the film as a 70th anniversary edition next year, and apparently Lowry digital are going to make amends by remastering the film again.
1
- The Star Wars Saga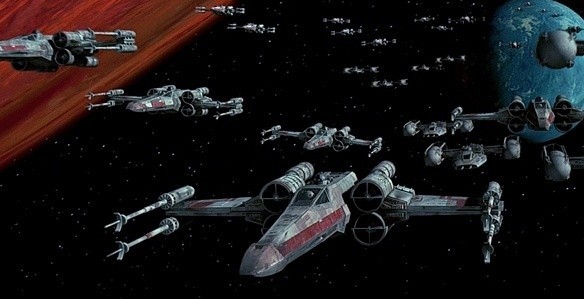 Of course, no film or film series is sought after on Blu-ray more than the
Star Wars Saga
. Creator George Lucas waited past the point of ridiculousness before releasing the saga to DVD in 2004, long after the format was well entrenched in millions and millions of homes. But even when it did, fans weren't necessarily pleased after Lucas made further changes to the trilogy and some technical issues with the audio and video transfers hampered the fun for technophiles whom waited it out.
Despite authorising high definition transfers to be released to free-to-air Television channels which were quickly intercepted and torrented, Lucas has held off with the famous trilogy until August this year where he made the announcement that the films would be released in the (U.S.) fall of 2011, with a projected release date of October. After many years of conjecture, this is likely to be the ultimate
Star Wars
boxset, encompassing all six films and the kitchen sink of bonus materials, with many valuable items that LucasFilm have kept under wraps, including previously unseen deleted scenes.
Interestingly, it seems that Lowry Digital, the firm who restored the films for the previous DVD release are once again restoring the trilogy with a little more time up their sleeve than the 3 months they had to previously work within. Interestingly, Chairman John Lowry allegedly made comments that implied that they were also restoring the original cuts of the film too, but no announcements in regards to content have been confirmed. I guess this time next year we will know for sure...
I trust you have enjoyed this look at the Top 20 films yet to be released on Blu-ray. While we have had a fantastic year of releases in 2010, including some fabulous catalogue titles, we still have quite a bit to look forward to!
PRICING: You can find products similar to this one for sale below.

United States: Find other tech and computer products like this over at Amazon.com

United Kingdom: Find other tech and computer products like this over at Amazon.co.uk

Australia: Find other tech and computer products like this over at Amazon.com.au

Canada: Find other tech and computer products like this over at Amazon.ca

Deutschland: Finde andere Technik- und Computerprodukte wie dieses auf Amazon.de
We openly invite the companies who provide us with review samples / who are mentioned or discussed to express their opinion. If any company representative wishes to respond, we will publish the response here. Please contact us if you wish to respond.