Introduction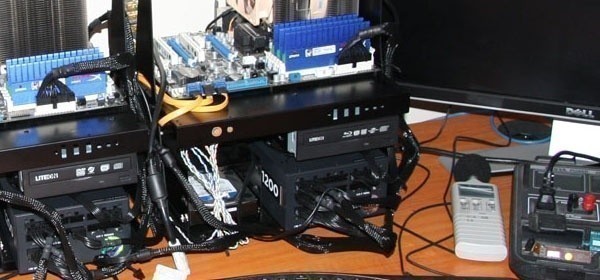 Every once in a while I take the time to go over my testbeds and see if anything can be changed to make them better. Earlier this year my main video card testbed went from a GIGABYTE X58 and i7 920 setup to an ASRock X58 and i7 980X. At about the same time I started to test more and more memory kits and a ASRock P55 system came into the mix along with an i7 860.
Recently I looked at the G.Skill Flare series kit which was designed to work on AMD X6 systems and thought it was the perfect opportunity to build a third testbed while also taking the time to see if some modifications could be made to the others.
As soon as some new hardware upgrades come into a test system it renders previous results really useless, so I also took the time to look at the benchmark line-up and see if some new games could be added.
Ultimately what you're looking at today is a rundown of the parts I've chosen, why I chose them and a little look behind the scenes of how everything runs here in the West Australian TweakTown lab.
Goodbye 2250w, Hello 3600w
The humble power supply was what ultimately started the whole upgrade process. For a while now I've been running a 1500w Thermaltake power supply that has never missed a beat. The introduction of the P55 testbed meant I needed another PSU and I had a Corsair HX750 floating around. In the effort to organize a new PSU for my new AMD machine we ended up getting three brand new PSUs from the good folks at
Corsair
.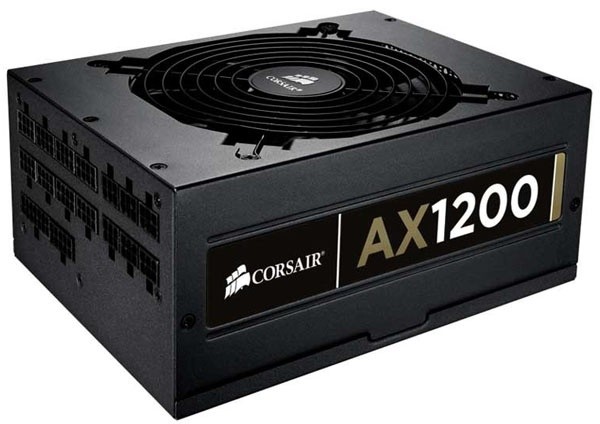 The AX1200 was the weapon of choice, and while probably overkill on two of the testbeds, it's the perfect choice for my main X58 video card testing testbed. And because uniformity was wanted, we ended up with three. These units have been getting the thumbs up from folks all over the world and I can see why. They're a beautiful all modular unit that gives us an absolute bucket load of power.
I can honestly say that a few years ago the last power supply I thought I would be recommended to people would carry the name Corsair, as you just didn't think it would be something the company would get into, but they've really nailed the target audience with these units. I kind of wish I needed some headphones as well so I could check out the new HS1s. Again, another product you wouldn't think Corsair would be looking at.
You can check out the unit over at the Corsair website
here
.
esS esS Dee Goodness
Since across the board new PSUs were entering the picture, it was time to see if the folks at
Kingston
could hook us up with some new hard drives, and while the Western Digital Raptor series has served us exceptionally well over the years, it's time to get out of the dinosaur age.
Because we've always ran off Raptors, we've never had heaps of storage space as it is, which meant dealing with smaller sized SSDs than traditional hard drives that get into the testbeds these days wasn't going to be hard.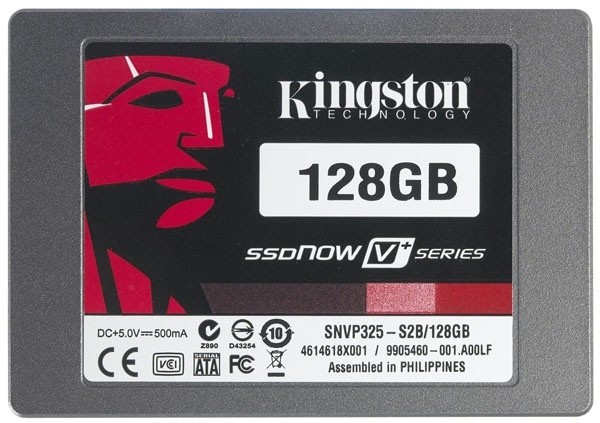 What we ended up with were three SSDNow V+ Series 128GB drives that our storage master Chris has looked at
here
in the past and been impressed with.
SSD was simply the logical next step when it came to upgrading our testbeds and we're sure that we'll be holding onto these puppies for a while. For a bit more information about them I recommend checking out the review Chris did on the 512GB one
here
.
Cases w00h00
For ever I've wanted cases for my testbed. Not a traditional one, but something that could be easily accessed and while we've seen some good offerings from companies over the years, there's never been anything that has really stood out.
The closest I got to moving to testbed cases was the Antec Skeleton for standard ATX boards, but the big fan that sat above the machine made it impossible to throw a decent cooler on. Recently the T60 from Lian Li was released and it looked like all my dreams had come true; that was except for the big bar that sat across the top.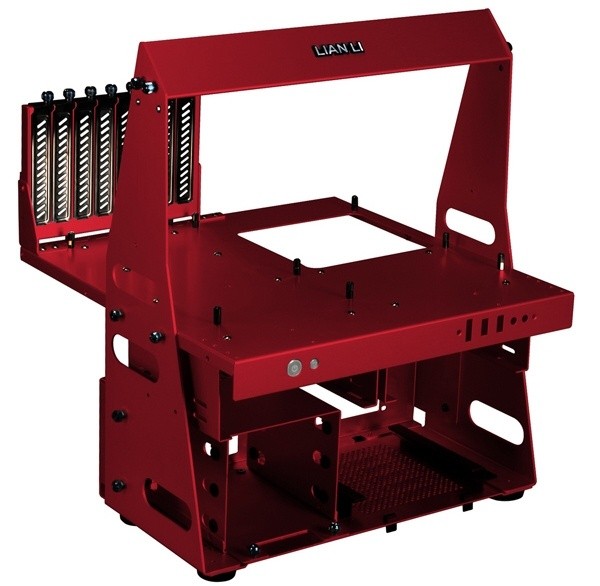 Thankfully after speaking with the guys at Mittoni in Australia, they let me know that the bar in question was actually a part of the build process and it could be ignored when putting the case together. Considering that I've personally used Lian Li myself for the last few years as they're one of my favorite case makers, we were onto a winner.
Again, thanks to the guys at
Mittoni
we got three of these bad boys; two in black and since I wanted to mix it up a bit, one in red for the AMD testbed.
The move has freed up loads of space and now I'm able to fit all three testbeds on a single desk and still have plenty of room to move about. While they're no doubt a more specialized item, if you're looking for something like this, it's the perfect choice.
AMD Rig is built
While the motherboards, CPU and RAM haven't changed for my P55 and X58 testbed, the introduction of the new
AMD
testbed means there's a few new parts. Thanks to AMD we're running a Phenom II X6 1090T which while I haven't had a huge play with yet, it has shown some nice potential already.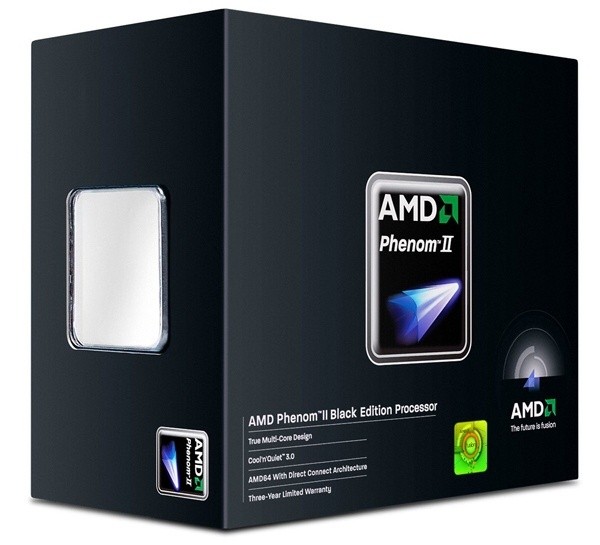 There's no denying that if you want to get into the 6 core market on a budget, the X6 1090T from AMD is a significantly cheaper buy than the Intel i7 980X which is found in the X58 testbed and while it doesn't shine against it in some areas, in an area that matters to most, the wallet, it does an exceptional job.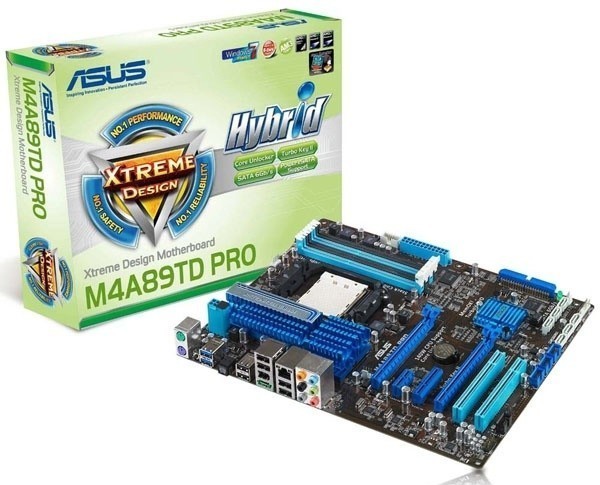 A new CPU meant a new motherboard and since G.Skill sent us the Flare kit for the system, I thought it was appropriate to ask them what motherboard they thought was best. The
ASUS
M4A89TD Pro was mentioned straight away and honestly, once up and running you can see why; it really did a stellar job with the G.Skill kit in my review
here
.
Along with the already mentioned parts, that really rounds out the new AMD testbed, and for now the memory of choice when it's used is the G.Skill Flare kit. While it will probably be the least used testbed out of the lot, it's going to make way for some interesting articles in the near future.
New Video Card benchmarks
As I mentioned in the introduction, the upgrade of my testbeds ultimately makes all previous results useless. It's at this time I always look at the benchmark line up and see if some changes can be made to help make my reviews better for you.
First let me start with what's gone. Heaven Version 1, CINEBENCH, BattleForge, Darkest of Days and Dark Void. The reasons in order are, Version 2 is more intensive and Tessellation is going to become a large part of the next generation of video cards. CINEBENCH results across most cards show very little fluctuation. The need to log into BattleForge became a pain because if the servers had maintenance, it meant I couldn't complete testing on a product. The fact that PhysX couldn't be turned off in Darkest of Days meant that AMD and NVIDIA cards couldn't be squared off evenly in it, and Dark Void is gone because I'm just sick of seeing it; it's really quite boring.
As for what's staying, 3DMark Vantage, for the simple reason it just needs to be there. It's a great starting point for our reviews. Heaven Version 2, we needed to keep one and the latest version was the logical step. Resident Evil 5, H.A.W.X. and Far Cry 2 stayed because they're just great benchmarks along with Batman AA because it looks good, runs well on most cards and supports PhysX.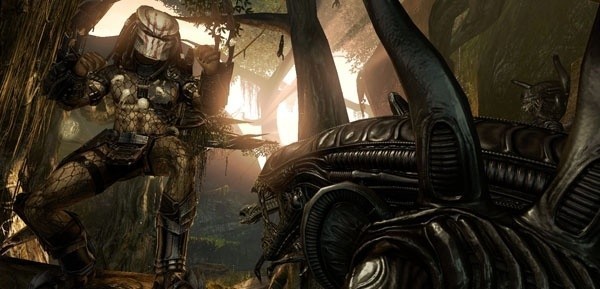 As for what's been added, Mafia 2. It's new, PhysX can be turned on and off, and it's really intensive. Also, we went for the standalone benchmarks for Lost Planet 2, Aliens vs Predator, Final Fantasy XIV and Street Fighter IV. Also added is a few more AA tests which now include some of those games along with Far Cry 2 still being there.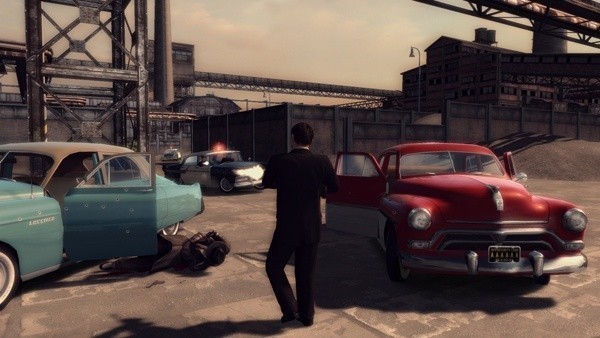 While most of the line-up is surrounded by NVIDIA's Way it's Meant to be Played games, I'm going to be honest and say it's because they've taken the time to work with companies and offer these really handy stand alone benchmarks which gives users a real good indication of game performance. The only thing stopping AMD from offering the same kind of support is AMD. As always, though, we're keeping an eye out for what's being released and I'm sure we'll see changes in the future.
Wrap up
After hours of building T60s, chasing down new hardware and signing packages, what I ultimately end up with is seen in the below picture.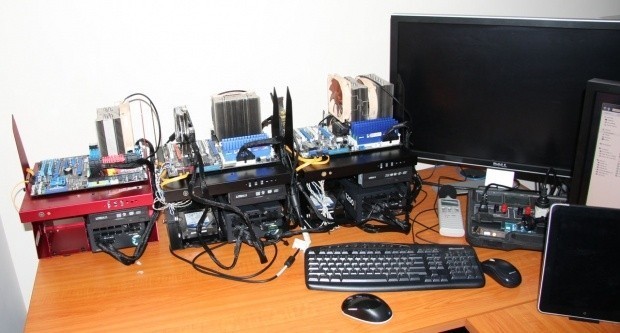 The more testbeds and diverseness between them let me and TweakTown offer you, our readers, more reviews, in a shorter time span and on a number of different systems. If it wasn't for the fantastic support of
Intel
,
ASRock
,
ASUS
,
Kingston
,
G.Skill
,
Mittoni
,
Noctua
and
Corsair
, my job would be so much harder which is why we of course give a shout out to them in all our reviews in which their components are used in.
Computers are a hobby that I had always hoped to get involved in on a full time basis. I can honestly say that I didn't think I would get in to it on this level which is just so much fun. The ability to test all the latest gear and give you, our readers, impressions that you follow is extremely rewarding.
No doubt as time goes on more changes will be made to the testbed setup, but probably nothing as major as what's taken place over the last few weeks with an introduction of a third and an overhaul of some major components in the other two test beds. The release of new games that are even more intensive on today's (and upcoming) video cards mean that new benchmarks could be added at any time.
With all that said and done, it's time to get into really taking the machines for a spin and pumping out more reviews than ever. I hope you all enjoyed a look at the new testbeds and make sure you keep an eye out for reviews using them hereon.