Gaming in 2010 and Beyond - Where do we go from here?
Technology is moving rapidly forward, yet it seems that even as we get faster hardware we are still using the same basic applications and games.
Published Sun, Dec 6 2009 3:46 AM CST
|
Updated Tue, Nov 3 2020 7:03 PM CST
Gaming in 2010 and Beyond - Where do we go from here?
The other day I took a look back at 2009 and the applications and games that have been released. I was rather unimpressed with what I saw. Out of the games that were released only a couple stood out as having any redeeming value. Even Modern Warfare 2 is diminished by choices made by Infinity Ward regarding the multiplayer side of the game (despite record breaking sales). 2009 was really not much of a good year for gaming. For the most part we were given follow-on titles and remakes of old ideas. Even Borderlands (which claims to be a unique game) turned out to be a new twist on an old idea.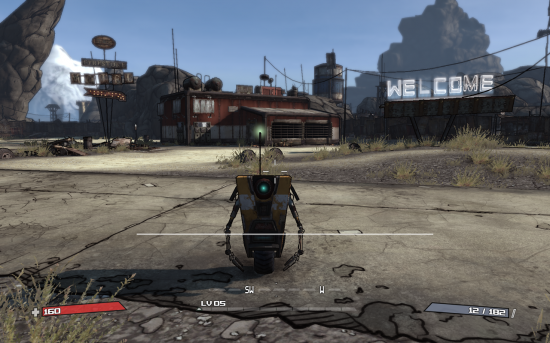 So why was 2009 such a disappointing year for gaming? Well, one of the biggest reasons was the change of the guard with respects to Direct X. It looks like many developers held their breath while waiting on Microsoft, NVIDIA and AMD to drop the DX11 shoe. Out of those that did release games, most were stuck back on DX9 (a decision made to get the most money out of their titles). The only game of note that was DX10 (10.1) was from a company formerly known only for their benchmarking software. FutureMark released an online game called Shattered Horizon that not only uses DX10.1, but also had more than its share of firsts. In fact, the number of DX10 and 10.1 titles is still very short three years after the launch of Vista.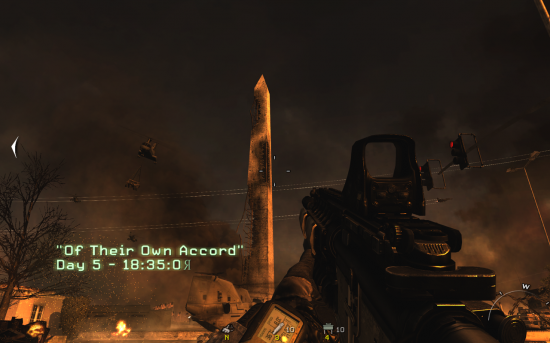 Sadly it seems that our investments into DX10 hardware have gone to waste. Game developers have either ignored it or only implemented halfhearted support for the feature set available there. This is a direct reflection on the poor market acceptance of Vista. After all, why spend the money on DX10 development if the majority of your potential purchasers are not using it?
But if DX10 has been overlooked by the developers, what then of DX11? Will we see a move towards this new standard? We know that Windows 7 has had a significantly better adoption rate and received far better reviews from the press (the same ones that slammed Vista), but as of today we are still only hearing about a handful of games that will be coming for DX11. Of these only Battlefield Bad Company 2 is a title really worth watching.
Oh, I know that someone will remind me that Dirt 2 is going to be DX11 and will be in stores during the first week of December. However, no matter how good Dirt 2 will be, it is still aimed at a relatively small portion of the market. There will be other titles, but again these are relatively small and again will have only a small impact on the gaming market. So it seems we are looking at a bleak future for DX11 gaming in much the same way as we did with DX10.
Or at least we would be, if it were not for a small, tiny, little (and much despised by AMD owners) thing called "The Way it's Meant to Be Played".
Gaming in 2010 and Beyond - Where do we go from here? - Cont.
Gaming in 2010 and Beyond - Where do we go from here? - Continued
Now, before you finish up that e-mail to me about how bad this program by NVIDIA is, let me explain. Game development is an expensive item; companies invest millions of man (person?) hours and tens of thousands of dollars creating even a short game. These are all bet on a good turnout at the stores and e-tailers that will eventually sell their title. This huge investment is one of the reasons we see game engines reused over and over again. It also accounts for the popularity in online distribution systems like Steam. As consumers become more jaded and spoiled (yes, we are spoiled) they demand new titles on an ever shorter schedule. They want it new, better and right now!
Because of this we see very little that is truly new in the gaming world. It is just not worth the expense. In years past (before the AMD buyout of ATI) both NVIDIA and ATI spent money on helping game developers come out with truly innovative and playable games. However, after AMD bought ATI (and went into massive debt) the available money for this type of program dried up quickly. It was one of the reasons for AMD's heavy support for open standards; they cost less than direct support of game and software developers.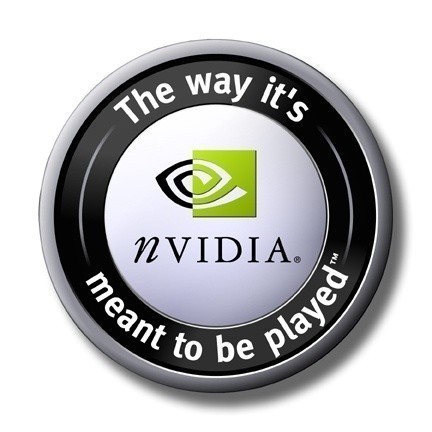 I am not saying that AMD does not invest money in helping developers, just that they now have to carefully choose the titles for the best return on their investments. It is the major reason why we see issues like the lack of AA support in games using the Unreal Engine. NVIDIA on the other hand has a larger surplus of money and resources to offer to developers looking to partner with someone. As such, they have control over a large portion of the market. This control is both good and bad for gamers and the market.
So how does TWIMTBP affect DX11 adoption? Well, the most important factor is the current lack of any DX11 hardware from NVIDIA. Because of this, NV is not going to dump a ton of money to develop games for their competitor. But while there are no DX11 based GPUs from NV, they are still dumping cash and resources into the development of games that use other features of NV GPUs like PhysX and 3D Vision. Once the DX11 parts are ready and in the channel then they should shift quite quickly to pushing DX11 support for games. In the end this is going to be good for gamers (as long as they do not lock out AMD GPUs), as it will help offset the cost of development and could mean less expensive (or at least the same price) games for us to abuse.
But there is also hope for AMD to re-enter the world of development assistance. With the recent injection of $1.25 Billion US dollars in an Anti-Trust Settlement with Intel, AMD was able to pay off a little less than 50% of their outstanding debt. This is extremely great news for AMD and their fans. It means they are that much closer to a return to profitability and a return to being able to work more directly with game developers. I doubt it will change their stance for open support much, but you should see more direct investments in game development starting in 2010.
We should also see an improvement in the available supply of DX11 parts from AMD. The recent shortage was predominantly due to AMD stockpiling parts for the "hard" launch of the 5970. They unfortunately had to rob Peter (the 5870) to pay Paul (the 5970). Because of this they affected availability across the board for almost all of their 40nm parts. This lack of supply also hurts the adoption of the new DX11 API. Again, if there are no GPUs to code for, why waste the time and money?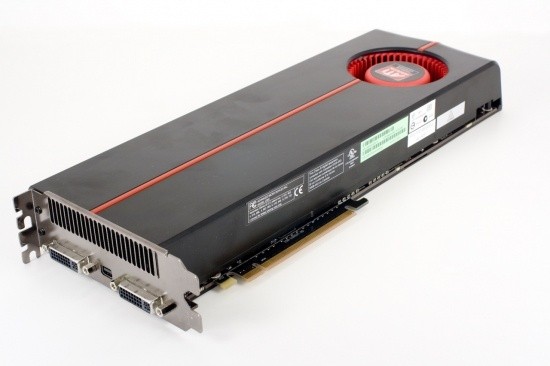 In all, I think that the road to DX11 gaming and a general improvement in the titles we see is looking good for 2010 and beyond. I spoke with one developer who told me that coding for DX11 was not more difficult than DX10 or DX9 and the return on their investment was better than with either. This means that developers (with a little help from NV and AMD) will have better tools at hand to create better and more engaging games which is great for the consumer, no matter what GPU (or CPU) is in your system.
PRICING: You can find products similar to this one for sale below.

United States: Find other tech and computer products like this over at Amazon.com

United Kingdom: Find other tech and computer products like this over at Amazon.co.uk

Australia: Find other tech and computer products like this over at Amazon.com.au

Canada: Find other tech and computer products like this over at Amazon.ca

Deutschland: Finde andere Technik- und Computerprodukte wie dieses auf Amazon.de
We openly invite the companies who provide us with review samples / who are mentioned or discussed to express their opinion. If any company representative wishes to respond, we will publish the response here. Please contact us if you wish to respond.