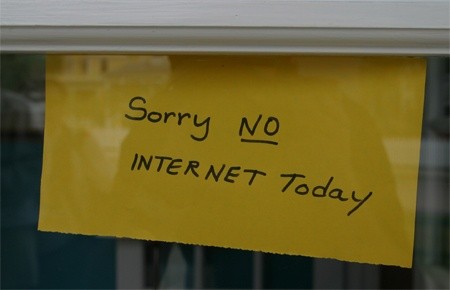 After a two week hiatus thanks to a house move I'm back with my editorials, and while everything has been pretty smooth with the move, the one thing that hasn't has probably been the most important. I've moved into a new place which hasn't actually got a phone line running to it. That's okay, but I assume the telco company I was dealing with knew what they were doing when they booked a tech to come out and hook my line up. On the first appointment, he decided not to show up. The same thing happened with the second one.
Apparently, because the line-in hasn't been completed by the contract company, the tech hasn't been able to hook up my line. That's fine, but of course they don't call me to say that. I simply sit at home twiddling my thumbs waiting until the scheduled time someone is supposed to rock up, of which has passed by and had me calling the telco company once again.
The thing is, over the past few weeks I've come to realize just how boring computers are without the internet. I've never found myself watching more TV in my life, and since Grand Theft Auto IV came out last week, in a period of 7 days I have put 25 hours into it. That means out of 7 days, over 1 full day was spent playing my XBOX 360.
Even stuff like testing has become more boring than ever before. I used to have my testing gear in my HT room with the projector so that I would test and watch stuff at the same time, but I've moved away from that and put a dedicated room together for testing, which is also where my main PC resides. The problem is that while I'm testing I just can't cruise forums, talk to friends and so many of those things that you do on the internet.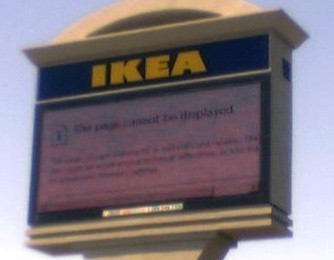 I've been without the internet before; a day here, a day there, but not for such an extended period of time. During the day I find myself floating around mates places, being a hog and stealing their internet. Of course, without my test bed there it's a bit frustrating.
It all seems really ironic as well, with one of the more recent Southpark episodes being about the town losing internet. It really is quite crazy how much people rely on the internet just to make the time go by, be it checking out your MySpace or looking at your work e-mail.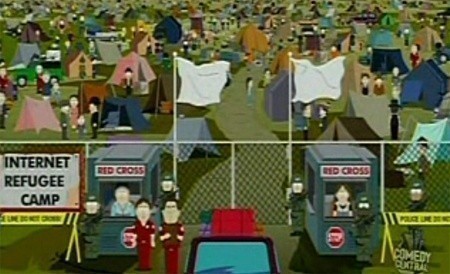 I've been promised today that the tech will call me to tell me what's going on with my phone line, but the worst thing is that once the line-in is complete, the soft dial tone is done and the tech comes out and connects the line, it's still going to take another further 10 days for me to get my internet put on.
I've kind of come to the point now where I realize I have to work even if I do find it boring in my dedicated computer room, but what used to be quite fun and easy just seems to be such an effort at the moment. Even the littlest things have become so frustrating, such as checking for the latest driver online or trying to test using a steam based game; because the login details weren't saved on the computer, Steam is refusing to open games like ET:QW and Episode Two.
The day I come home to look at my modem and I see my Sync light solid green will probably be one of the happiest days of my life. I really am sick of seeing both my XBOX 360 and two PS3s wanting to connect to the internet along with my MSN and XFIRE just sitting there doing nothing. I'm missing not having Outlook sitting across the bottom of my taskbar or having uTorrent and Internet Explorer open.
All I can say is, I miss the internet :(