Introduction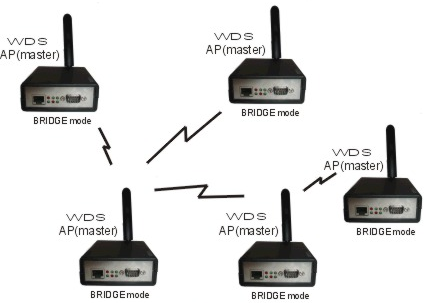 Wireless networking is quickly becoming the "defacto" standard in home and small business networking. There are more than a few reasons for this, but for the most part it is done because it is cheaper and easier to setup and maintain. The problem arises when you cannot cover the entire area you need to with a single wireless device. This (in many cases) requires you to setup a repeater in line from your source wireless device.
Now, a repeater is great, but it only serves to re-broadcast the signal from the source and has no real ability to hand off data to ensure that it is consistent. For this you really need an access point. The drawback to this is that you then need to run cables from the host router to the access point; the exact thing you were trying to avoid by using wireless in the first place. Fortunately, there is an answer for this.
The answer comes in the form of the Wireless Distribution System (WDS). With WDS you put multiple wireless devices into bridge mode, but without the need for wired connections between them. Let's take a deeper look into this intriguing technology and see how it works in theory and in practice. Along the way we will see if it can fill the needs of a typical modern home network as well.
What is WDS?
WDS at its core -
As we mentioned in our introduction to WDS, this is a system that allows you to bridge a series of wireless devices without the need to use Ethernet cables. This is not a new creation, though; it was first introduced around 2005-2006 as an alternative to the standard repeater modes. But it has been slow in adoption due to a lack of standardization. As it stands right now, WDS is not certified by the WiFi Alliance, so each vendor has their own method of implementation. However, despite the standardization, there are portions of WDS that are consistent across vendors. These are the basics of the WDS system and this is what we will look at now.
Once setup (we will talk about setup in more detail later), you have something resembling a mesh network. This means that each leg in the WDS system is capable of talking to all other legs in the group. As you can see from the diagram below, the more Access Points in the system, the more links you have between them.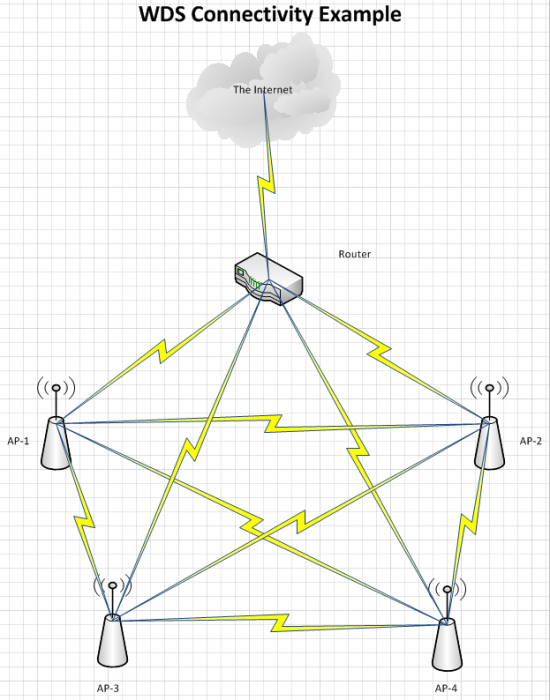 Taking a Step Down (in the OSI Model) -
One of the reasons that WDS works well is the requirement to use the MAC (Media Access Control) to establish the links in the WDS group. This brings the connectivity down to the Datalink layer of the OSI model, which is one layer below traditional IP based connectivity (IP based communication is layer 3). It is not all the way down to the physical layer where the traditional Ethernet cable is, but it is close. As the Datalink Layer is only layer 2 (the network layer is layer 3), we are getting closer and making the connection a little more robust.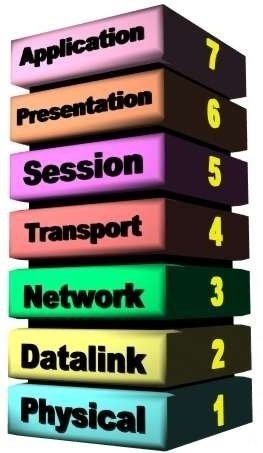 WDS and Security -
Now, with all the data you have flowing around the air, you want to make sure that you can keep prying eyes form it. Until recently this was a big problem with WDS as most implementations only supported WEP (Wireless Encryption Protocol). You might not think this is problem, but it really is.
With current tools, even a less than average "hacker" can break into a WEP Protected network in about 20 minutes. This time drops down significantly as the traffic increases (the more packets that can be grabbed, the quicker the WEP key can be figured out) and if you can throw a GPGPU into the mix it gets even faster.
In fact, this is still a problem with many mixed vendor setups (and some mixed device setups), but for the most part, if you buy products from the same vendor and in the same line, you can now implement WPA and WPA 2 protection as long as you use pre-shared keys.
Setting up WDS
Getting WDS setup and working -
So how do we get all this setup? Well, to illustrate how it all goes together, we will take a look at how to setup WDS using some actual hardware. Our WDS network will consist of one TRENDNet TEW-639GR wireless N Router, two TRENDNet TEW-638APB Wireless N Access points and two TRENDNet TEW-664UB USB Wireless N adapters.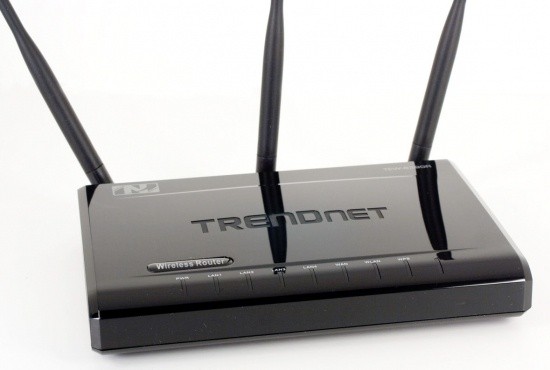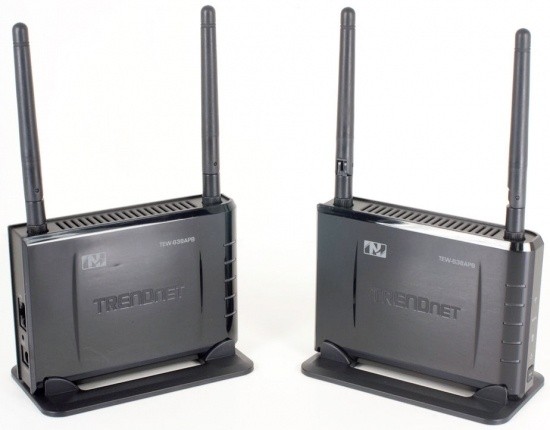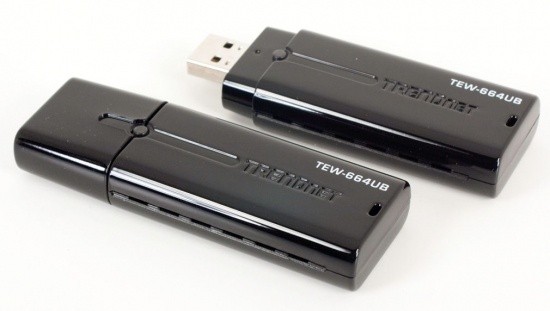 To get started, you need to do a little planning. You will need to decide on the name of the SSID for your network as all devices will need to have the same SSID. You need to know the MAC addresses of all of the devices and also know the ranges of the devices. This is pretty easy as this information is available online and also usually on the box or in the manual for the wireless router that you have.
The reason that you need this is to prevent conflicting signal overlap. Conflicting signal overlap is where two or more access points have equal (and strong) signal strength overlapping a certain area. For example, if you are 10 feet from AP number one and are receiving 90% signal strength, while at the same time getting 90% from AP number two, you will have a problem while your wireless card tries to connect to both (as they will both have the same SSID name).
Thankfully this is rarely a problem as you would not setup a WDS network in a small area like that, but it is still something to be aware of.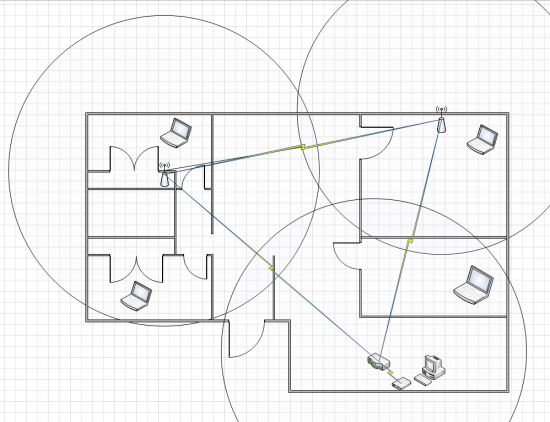 After you have this information, you want to establish where you want to put your Router and Access points. Taking a look at our mythical layout, you can see the obvious places to put our Aps and main router. The spots chosen are far enough apart to give excellent coverage, but not too close to create problems. Of course, this is not to scale and we have drawn arbitrary range circles, but the idea is the same here.
With this idea in mind, you start off with your main router; in our case this is the TRENDNet TEW-639GR. On the TEW-639GR the WDS setup is on the wireless page; here you need to enable WDS and then enter the MAC Addresses of every other device in the WDS group. You also need to make note of all settings on this page as you will have to copy them exactly on each AP in the group for WDS to operate properly.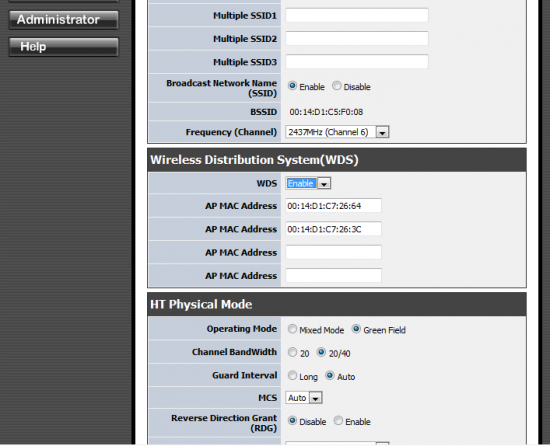 Once you are finished setting up the base station then you will move to the external Aps. As we mentioned, each of these will need to be setup with identical wireless configurations (including identical SSIDs). This is down to even small items like the secondary channel, Operating Mode, channel bandwidth, etc. One other very important item is to ensure that the time on each is in sync. If the time between nodes is off by more than 5 minutes, you will lose connectivity. One item that must be a little different is the MAC Addresses that are put in each external node. These need to be the MAC Addresses of the other points in the WDS group, as you can see in our over simplified diagram below.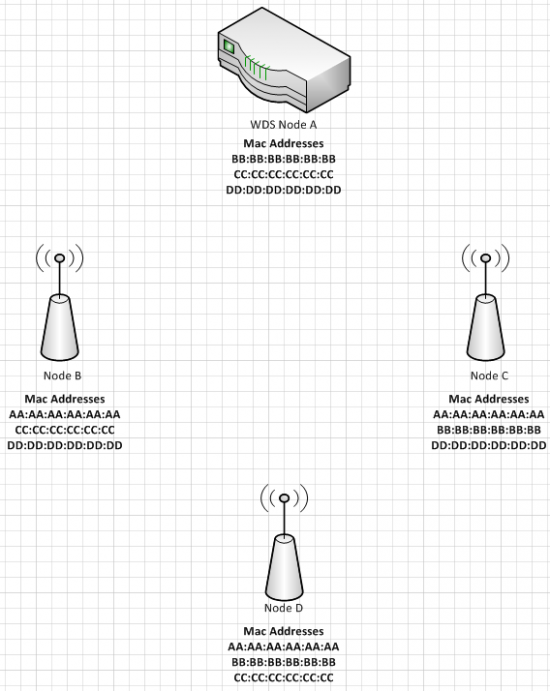 WDS Performance
Performance -
So now that you have coverage all over your house using WDS, how does it perform? We decided to take a look at this one from a few different points. On the one hand, we wanted to see how this setup would handle typical business traffic, but we also wanted to see if it would be able to deal with gaming and streaming video (especially streaming HD Video). So here is how we set things up.
Our TEW-639GR was connected directly to our high-speed internet connection (20Mbps down, 1.5Mbps up). We placed the two TEW-638APB Access points in opposite corners from the location of the TEW-639GR. From there we used only the two TEW-664UB USB adapters (one connected to a HD HTPC and the other to an ASUS G51 gaming laptop).
We ran Performance Test with WDS disabled using only the TEW-639GR and then again with WDS enabled and the two systems connecting to different TEW-638APBs. Performance Test was used to test bandwidth from the remote systems to a single PC directly connected to the TEW-639GR and then between the two remote systems. All of the Access Points in the system we set to use WPA-2 PSK (Pre Shared Key) using AES. We also tested using Mixed mode b/g/n and to n-only to cover as wide a range of hardware as possible.
Once we had those numbers, we tested internet and gaming speeds on the ASUS G51 and streaming video (HD and SD) on the HTPC.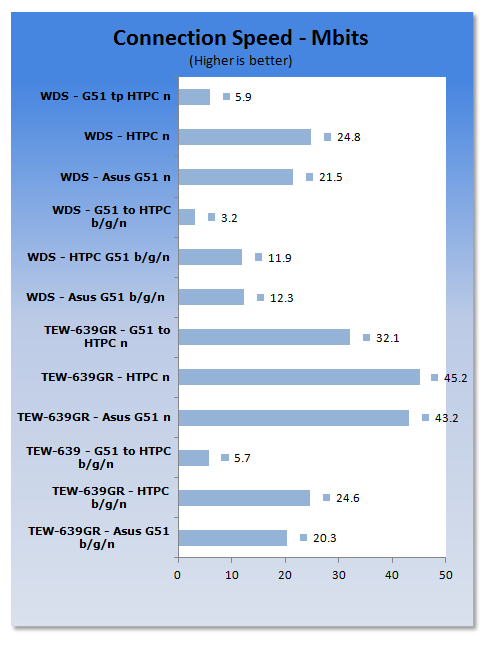 The numbers here are not flattering, at least not for a home network where speed is important. For regular business traffic it is probably enough, although if there is a need to move large files I have a feeling that WDS in its current form would be a letdown.
For our real world testing we saw a dramatic drop in ping when moving from the single station to the WDS group. Our pings plummeted from a decent 35 down to a 128; this would make gaming on a WDS network less than satisfactory. On the HTPC side, we did not see a large issue with playing HD or SD video files over the network. Occasionally we did encounter an issue where we had minor audio problems in HD (1080p) avis using lossless audio compression, but those were not common.
Is it worth it?
Value
The TEW-639GR costs about $90 while each TEW-638APB will set you back around $60. This means that for as little as $150 you can connect quite a large area without the need to pay a contractor to run hardwired lines to each office or room where network connectivity is needed; also considering that to extend coverage further you will only have to shell out another $60 instead of over $200 to add another cable and wall jack.
Granted, this is only if you have to hire a contractor. But still, even if you run the lines yourself, the cost would generally be more than $150 or even $200. This makes WDS the better (and more logical) choice for setting up a quick network over a large area. As there are bandwidth limitations with WDS, there will be times when a wired network will still be the better choice, but it will cost you significantly more.
On the other hand, for the home the WDS system seems to fall short of the mark and while less expensive, it would be a better value to purchase a more expensive (and higher quality) wireless router for gaming and HD video streaming.
Final Thoughts
WDS can indeed lower your setup costs if you are running an office. The low cost of the router and access points makes for a highly attractive option instead of running cables everywhere. Of course, many office spaces are already wired, so there may be times when this does not apply. However, while a WDS system is a money saver, it also has a few limitations and obstacles to overcome.
Setup can be lengthy and problematic (if times or settings are not identical). Bandwidth is limited on any system connected to the outer nodes and there is no set standard for WDS, meaning you take your chances when you buy products supporting this. Of course there are rumblings that WDS will be standardized and adopted by the WiFi Alliance in the form of 802.11s in the near future (say 2011), but until then it is still up in the air.
For the home, WDS is sort of a mixed bag. It is true that it was able to do almost everything we asked of it (with the exception of online gaming), but at times it did bog down when running multiple streams (or gaming while someone else was watching HD video). While we cannot speak for every WDS enabled router or AP, we can say that the configuration we tested from TRENDNet was quite nice and for the most part easy to setup.
Our final thought is that WDS is getting there. If you are looking for a low cost (and secure) method to setup a business network in an area that is not pre-wired, then WDS is a great option for you. If on the other hand you are looking for a home network that maintains high speed and bandwidth for all of your connected systems, then you may want to stick with a single extended range wireless router or opt for a powerline system for now.
We will be following up on WDS as it matures, though, as after our experience with it we feel it certainly bears watching.