Palit HD 2600 XT - Speed vs Memory
Shane aims to settle the age old debate of raw clockspeed versus more memory with a couple of Palit HD 2600 XTs.
Published
10 minute read time
Introduction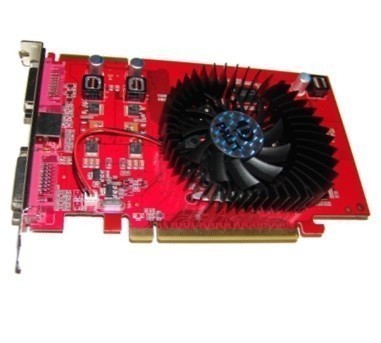 In a war that has spanned over decades which has caused tension between the enthusiast and the noob, we all ask what's better; more memory or more speed. Palit continue to expand the "Super" and "Sonic" line up with each new release from AMD. The latest participants to the epic battle is the HD 2600 XT, coming standard with 256MB of GDDR3 memory Palit have taken it upon themselves to offer three models.
There's the standard model which we don't really care about, because everyone knows that standard is boring. We then have the Sonic which is an overclocked 256MB GDDR3 card, and in the other corner we have the Super which comes in at stock clocks but carries with it 512MB of GDDR3 memory.
With both cards at around the same price ($140 AUD to $160 AUD) there isn't much difference between the two, though the 512MB Super naturally comes in with the slightly higher price tag.
It's time to settle this battle once and for all as we pitch these two cards up against each other. No more shall we hear "But it has 512MB of memory so it's better!!" Personally I'm more of a quality over quantity guy and find myself recommending the overclocked model for people who don't want to overclock or just plain don't know how to, but I continue to be challenged for my decision. Fortunately I can admit defeat and if the 512MB card does indeed come out ahead, my stance on the situation will change. I would say if I was wrong I'd be happy to eat my hat but unfortunately I lost that in another bet.
Well let's move forward with sword (video card) in hand and have a look at the HD 2600 XT Super, this before we venture onto the battlefield and bring this war to an end.
The Package
Palit really only have two types of boxes and both look almost identical. The Nvidia cards offer a green background while the AMD ones offer a red. The good thing about this is that it helps keep the costs down; instead of having to produce a bunch of different boxes every time a new card comes out they can do a run of stickers, slap it on the box and ship the card straight out. This helps to get the cards to the market quicker and the savings are handed down to the consumer.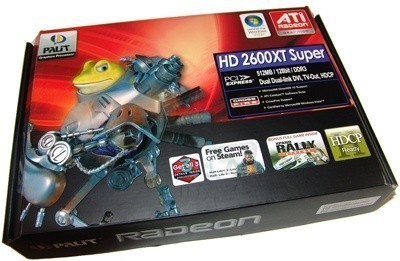 As for the front of the box we have the standard layout, we of course have our main sticker that tells us the model along with some of the main features, of course this one being the Super and sporting 512MB of GDDR3 memory. We can see that the card comes with a game inside, has a steam offer and also carries with it support for HDCP.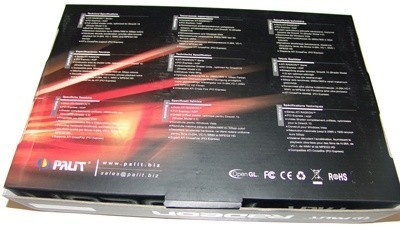 Turning the box over we have some more details on the card in a multitude of languages. Across the bottom we see the Palit logo along with a contact e-mail address along with their website address.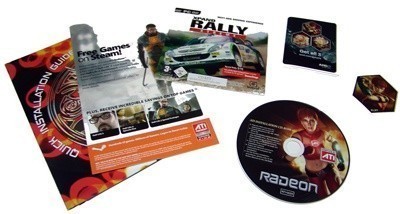 Diving inside the package we have a pretty standard line-up, we have with us a quick installation guide, a leaflet on the Steam offer from Valve, a full version copy of Xpand Rally, and also a sticker, driver CD and leaflet on the Get-all-3 promotion.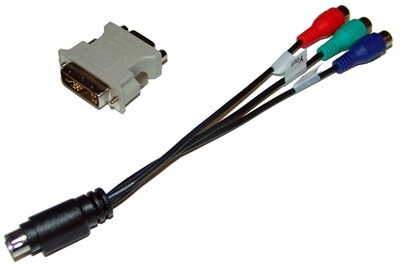 Cable wise we have with us a Component-out cable and a single DVI-to-VGA connector. All in all the package is pretty standard but we do get a full version game while Palit still manage to be one of the cheapest cards on the market.
The Cards
With the package out of the way it's time to move onto the card itself. What you notice when you pull it out of the box is that there isn't a whole lot to the PCB, it's actually quite bare on the right side with not a whole lot going on. Without the extra 256MB of GDDR3 it's possible that they could have made the card smaller.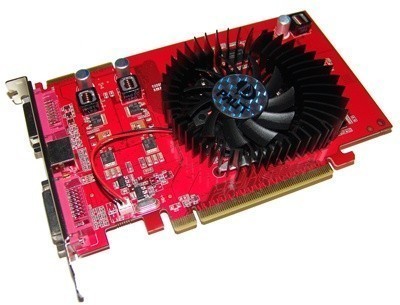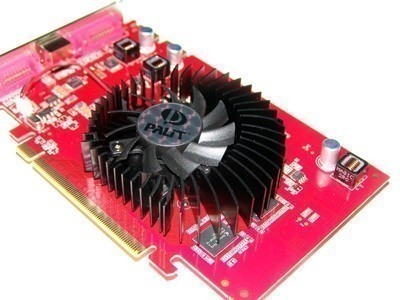 The left side has got a bit more going on and we of course have the black heatsink/fan that is sitting in the middle of the card. While Palit generally choose to use a dual-slot cooler on a lot of their mid-range Nvidia cards, we can see that they have only opted for a single slot one on the HD 2600 XT Super.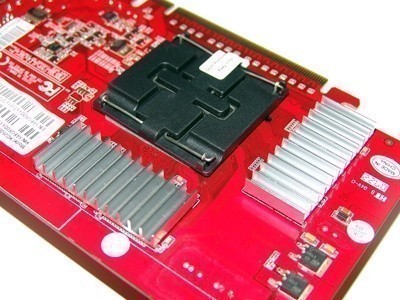 Turning the card over isn't something we do too much these days thanks to the general fact that there isn't normally much else to see but stickers. This time though we have some memory on the back that Palit have chosen to cool with a heatsink. It does seem kind of weird due to the fact that the front modules don't have a heatsink nor does the heatsink fan actually touch them, however they do get naturally cooled via the front fan anyway so Palit clearly thought that it was worth adding the memory sinks onto the back to help keep them a little cooler.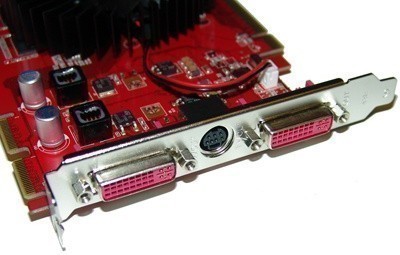 Finally having a look at the I/O side of things we have a pretty standard affair, dual dual-link DVI connectors and a Video-out port.
Test System Setup and 3DMark05
Test System SetupProcessor(s):
Intel Core 2 Quad Q6600 @ 3GHz (333MHz x 9)
Motherboard(s):
ASUS P5K3 Deluxe (Supplied by
ASUS
)
Memory:
2 X 1GB Corsair XMS3 DDR-3 1066MHz 7-7-7-21 (Supplied by
Corsair
)
Hard Disk(s):
Hitachi 80GB 7200RPM SATA-2
Operating System:
Windows XP Professional SP2
Drivers:
ATI Catalyst 7.8 and DX9c
As we mentioned in the intro our main focus today is to see what's better; do we want more memory or more speed? Does the extra memory help pick up the slack when compared to the overclocked model? The speeds that the HD 2600 XT Super carries is 800MHz on the core and 1400MHz DDR on the memory while the Sonic version comes with the same core speed but a nice 200MHz DDR jump on the memory to offer 1600MHz DDR.
What we had hoped to do was overclock the HD 2600 XT Super 512MB card up to the same speeds on offer as the Sonic 256MB variant and see if the 512MB would boost the performance even further, but it wasn't meant to be. Clocking the card to 1600MHz on the memory resulted in an instant crash.
Using our upgraded test bed packing a Q6600 G0 quad-core at 3GHz we're ready to rock and roll. We'll be following the standard layout while using these two cards only. Two cards shall enter and....well...two cards will leave but at least we can settle this age old debate once and for all.
3DMark05Version and / or Patch Used:
Build 130
Developer Homepage:
http://www.futuremark.com
Product Homepage:
http://www.futuremark.com/products/3dmark05/
Buy It Here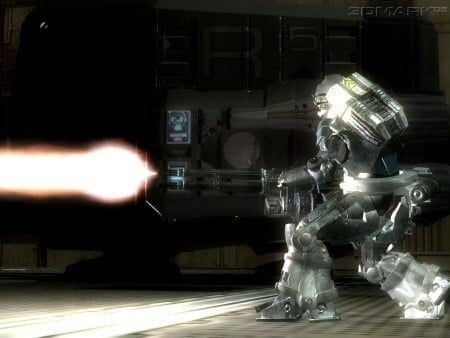 3DMark05 is now the second latest version in the popular 3DMark "Gamers Benchmark" series. It includes a complete set of DX9 benchmarks which tests Shader Model 2.0 and above.
For more information on the 3DMark05 benchmark, we recommend you read our preview
here
.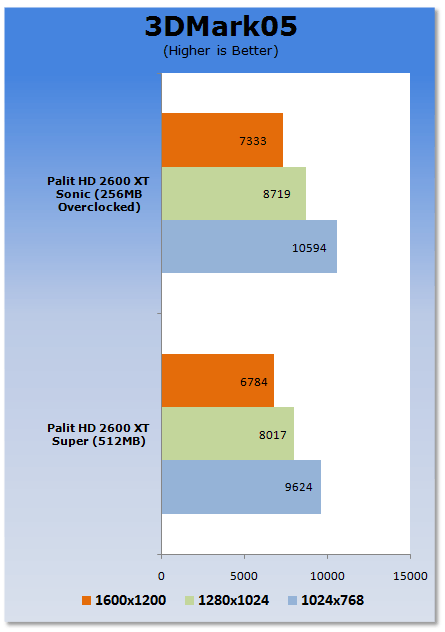 Straight away we can see that the extra speed on offer from the Sonic version beats out the 512MB offering from the Super.
Benchmarks - 3DMark06
3DMark06Version and / or Patch Used:
Build 110
Developer Homepage:
http://www.futuremark.com
Product Homepage:
http://www.futuremark.com/products/3dmark06/
Buy It Here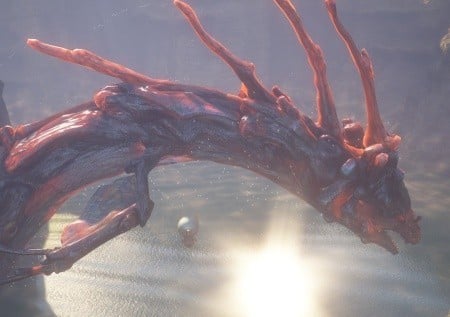 3DMark06 is the very latest version of the "Gamers Benchmark" from FutureMark. The newest version of 3DMark expands on the tests in 3DMark05 by adding graphical effects using Shader Model 3.0 and HDR (High Dynamic Range lighting) which will push even the best DX9 graphics cards to the extremes.
3DMark06 also focuses on not just the GPU but the CPU using the AGEIA PhysX software physics library to effectively test single and Dual Core processors.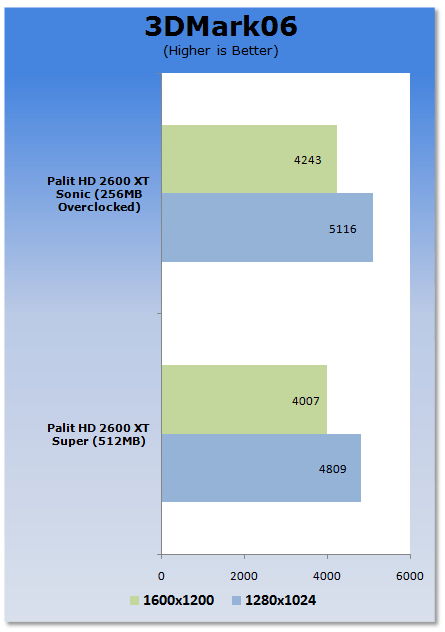 We begin to get a bit more intensive and again see that the overclocked memory on the Sonic helps beat out the Super.
Benchmarks - Half Life 2 (Lost Coast HDR)
Half Life 2 (Lost Coast HDR)Version and / or Patch Used:
Latest from Steam
Timedemo or Level Used:
Custom Timedemo
Developer Homepage:
http://www.valvesoftware.com
Product Homepage:
http://www.half-life2.com
Buy It Here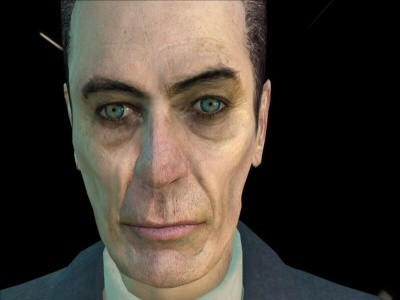 By taking the suspense, challenge and visceral charge of the original, and adding startling new realism, responsiveness and new HDR technology, Half-Life 2 Lost Coast opens the door to a world where the player's presence affects everything around him, from the physical environment to the behaviors even the emotions of both friends and enemies.
We benchmark Half Life 2 Lost Coast with our own custom timedemos as to avoid possible driver optimizations using the "record demo_name" command and loading the timedemo with the "timedemo demo_name" command - For a full list of the commands,
click here
.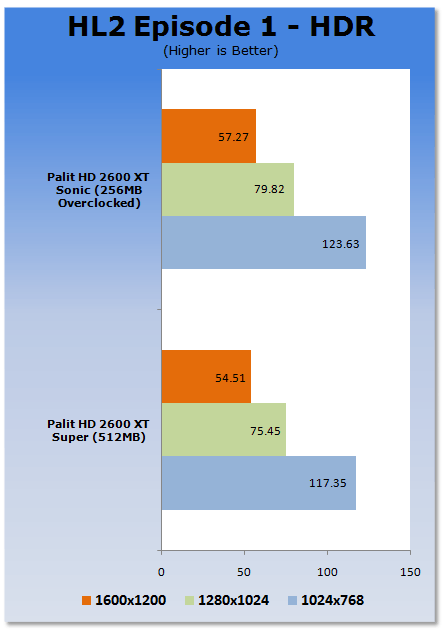 With synthetic tests out of the way we again see that while the Sonic doesn't have a big lead on the Super it's consistent across all resolutions.
Benchmarks - Prey
PreyVersion and / or Patch Used:
Unpatched
Timedemo or Level Used:
HardwareOC Custom Benchmark
Developer Homepage:
http://www.humanhead.com
Product Homepage:
http://www.prey.com
Buy It Here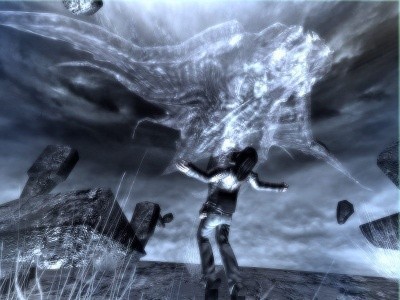 Prey is one of the newest games to be added to our benchmark line-up. It is based off the Doom 3 engine and offers stunning graphics passing what we've seen in Quake 4 and does put quite a lot of strain on our test systems.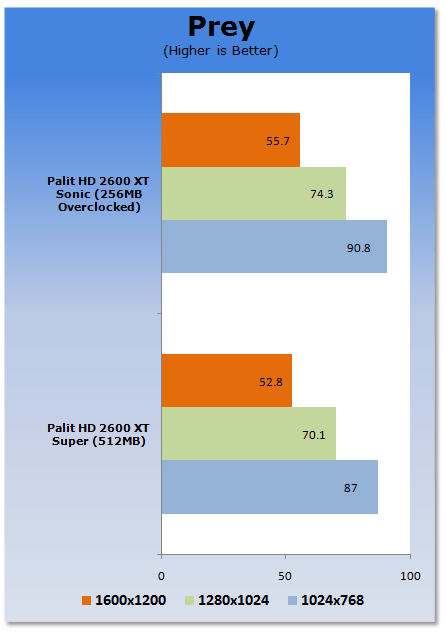 When we test with Prey we use the maximum detail setting which recommends cards have at least 512MB of memory. The interesting thing here is that even at these high settings the overclocked Sonic is able to outperform the extra memory on offer from the Super.
Benchmarks - F.E.A.R.
F.E.A.R.Version and / or Patch Used:
Unpatched
Timedemo or Level Used:
Built-in Test
Developer Homepage:
http://www.vugames.com
Product Homepage:
http://www.whatisfear.com/us/
Buy It Here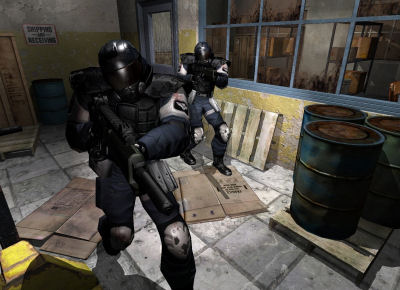 F.E.A.R. (First Encounter Assault Recon) is an intense combat experience with rich atmosphere and a deeply intense paranormal storyline presented entirely in first person. Be the hero in your own spine-tingling epic of action, tension, and terror...and discover the true meaning of F.E.A.R.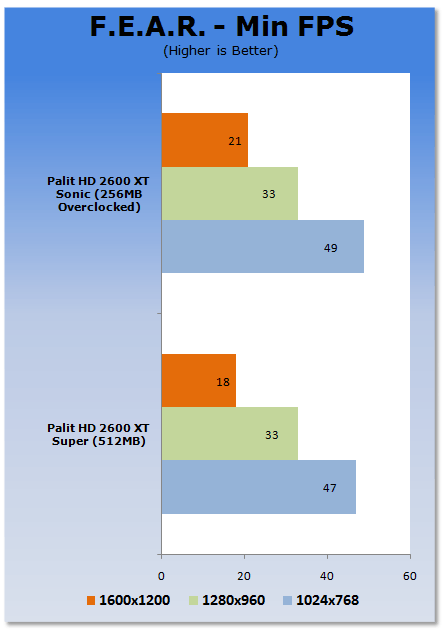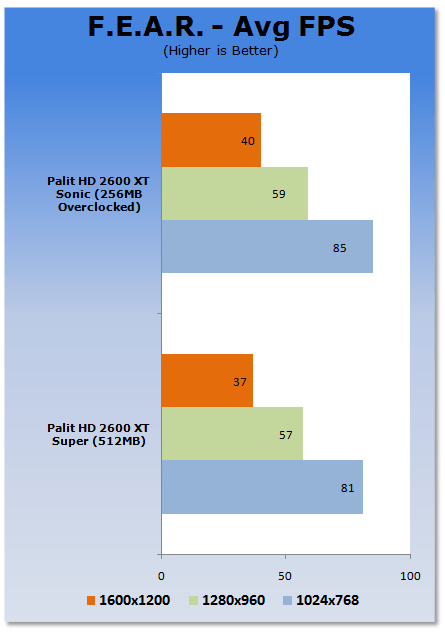 While the average FPS is up on the 512MB Super the more important minimum goes to the overclocked Sonic again. The 512MB offering is letting us achieve a higher peak giving us a better average, but the overclocked Sonic gives us the higher minimum which really is a lot more important.
Benchmarks - Company of Heroes
Company of HeroesVersion and / or Patch Used:
1.5
Timedemo or Level Used:
Built-in Test
Developer Homepage:
http://www.relic.com
Product Homepage:
http://www.companyofheroesgame.com
Buy It Here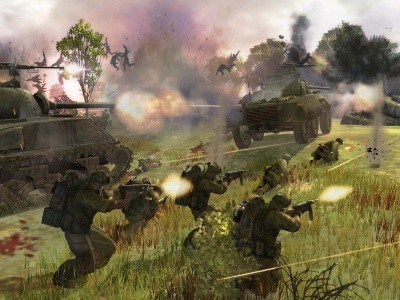 Company of Heroes, or COH as we're calling it, is one of the latest World War II games to be released and also one of the newest in our lineup of benchmarks. It is a super realistic real-time strategy (RTS) with plenty of cinematic detail and great effects. Because of its detail, it will help stress out even the most impressive computer systems with the best graphics cards - especially when you turn up all the detail. We use the built-in test to measure the frame rates.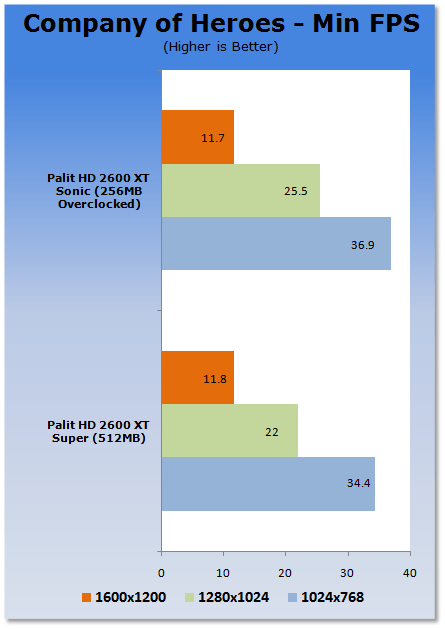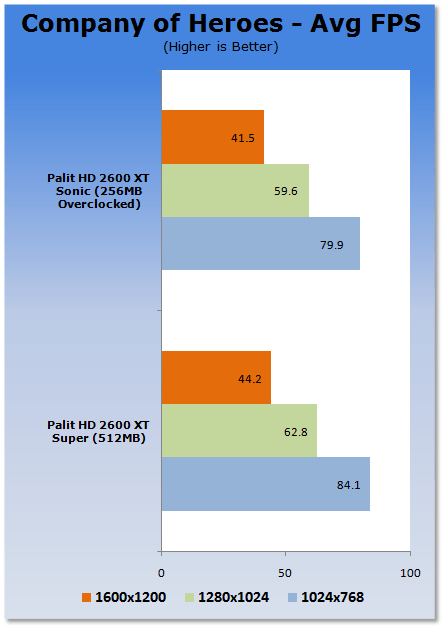 Moving to the intensive Company of Heroes we can see that the Super gives us an extra .1 FPS at the highest resolution; moving down though the Sonic continues to offer the better performance.
Temperature Tests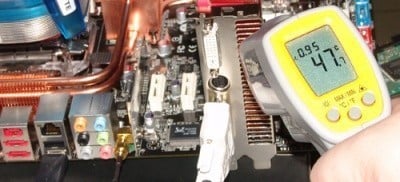 With the TES 1326 Infrared Thermometer literally in hand we found ourselves getting real-world temperatures from the products we test at load (3D clock speeds).
There are two places we pull temperature from - the back of the card directly behind the core and if the card is dual slot and has an exhaust point we also pull a temperature from there, as seen in the picture.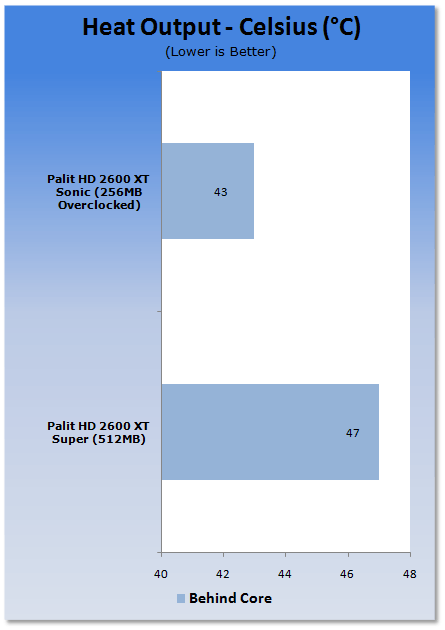 With the RAM on the back of the HD 2600 XT Super the card generates slightly more heat, but nothing you would worry about.
Power Consumption Tests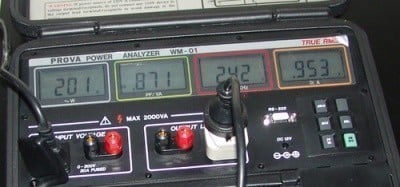 Using our new PROVA Power Analyzer WM-01 or "
Power Thingy
" as it has become quickly referred to by our readers, we are now able to find out what kind of power is being used by our test system and the associated graphics cards installed. Keep in mind; it tests the complete system (minus LCD monitor, which is plugged directly into AC wall socket).
There are a few important notes to remember though; while our maximum power is taken in 3DMark06 at the same exact point, we have seen in particular tests the power being drawn as much as 10% more. We test at the exact same stage every time; therefore tests should be very consistent and accurate.
The other thing to remember is that our test system is bare minimum - only a 7,200RPM SATA-II single hard drive is used without CD ROM or many cooling fans.
So while the system might draw 400 watts in our test system, placing it into your own PC with a number of other items, the draw is going to be higher.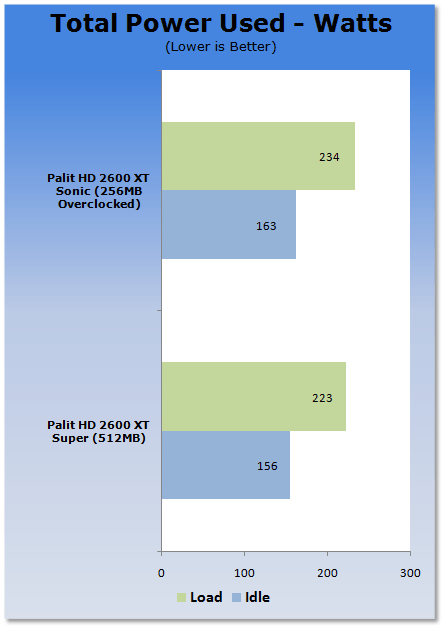 We can see that the overclocked offering consumes slightly more power than that of the 512MB version.
Final Thoughts
There you have it! We hear end users every day ask for 512MB mid-range cards and sales guys refusing to offer advice. 512MB on a mid-range card simply doesn't offer any benefits. While the extra memory comes in handy at resolutions like 1680 x 1050 and 1920 x 1200 with high detail settings, the fact that these cards simply can't do it means that it's a waste. For example, we might move up to 1920 x 1200 and a 512MB card offers us 11 FPS vs 10 FPS on that of an overclocked 256MB. While that 1 FPS equates to 10% the bottom line is no one can play a game with an average of 10 FPS or 11 FPS.
Does this make Palit a bad company for releasing a 512MB version of the card? No! The bottom line is it doesn't matter what you tell some people, they will be convinced that a 512MB mid-range card is so much better than a 256MB one and if Palit didn't have a 512MB offering the user would simply go off and buy another brand.
The main problem with people who purchase 512MB cards is that they don't have the money to get the next model up. For example, having a look at pricing in Australia the HD 2600 PRO 512MB (or Super) comes in at the same price ($135AUD) as the HD 2600 XT 256MB overclocked (or Sonic). Today we compared two cards that offer the same core, imagine that you now step back a model, performance is really going to be down. It's simply too hard sometimes to sell a HD 2600 XT 256MB overclocked card to someone who has $135 AUD and wants a 512MB one. They end up walking out with a HD 2600 PRO 512MB which is considerably slower than that of the overclocked HD 2600 XT 256MB.
This dives even deeper sometimes with people telling me that an 8600GTS 512MB is better than an 8800GTS 320MB simply because there is more RAM.
People simply have to remember that on a mid-range card raw speed is generally better than more memory. It isn't until we move up in the range and hit cards that are able to perform well at resolutions like 1920 x 1200 and above that we can see the extra memory on a card come into effect.
The most important thing to remember is to buy smart!
PRICING: You can find products similar to this one for sale below.

United States: Find other tech and computer products like this over at Amazon.com

United Kingdom: Find other tech and computer products like this over at Amazon.co.uk

Australia: Find other tech and computer products like this over at Amazon.com.au

Canada: Find other tech and computer products like this over at Amazon.ca

Deutschland: Finde andere Technik- und Computerprodukte wie dieses auf Amazon.de
We openly invite the companies who provide us with review samples / who are mentioned or discussed to express their opinion. If any company representative wishes to respond, we will publish the response here. Please contact us if you wish to respond.